Thailand, officially the Kingdom of Thailand, is located in Southeast Asia. Thailand is on many travellers' bucket lists, with its opulent royal palaces, embellished temples, tropical beaches, and ancient ruins.
However, Thailand is a home country to many people. With almost 70 million, Thailand has a high population density compared to its size. A large number of people live in the country's capital – Bangkok.
This article will dive deeper into how people in Thailand live by going through some of the key concepts related to Thai housing. If you're eager to find out more, keep reading!
Image source: Pexels https://www.pexels.com/photo/worms-eye-view-of-green-and-orange-temple-161224/
Thailand houses: Style
Style is what makes Thai houses unique. Traditional ones are elevated off the ground and stand on stilts due to numerous floods during the monsoon season.
Houses are almost entirely constructed from wood, which is the material strongly present in the design of Thai houses. They typically use teak and other woods found in tropical forests. Wood carving is an elegant way to decorate a Thai home, and you can see this on doors, shutters, windows, and wall panels.
Traditional steep roofs that facilitate airflow are decorated with pointed peaks and curving edges. The tops indeed look stunning, but can you repair part of a roof? Of course, you can, as these roofs are created to withstand harsh winds and rainfalls that come with monsoons.
Unlike houses in Western cultures, staircases are on the outside of the structure, which helps maintain a simple, separated, organized living space even when multiple families live together.
The Thai decoration style uses a ton of Asian-inspired ornamentation and furnishings for the interior. The use of dark wooden furniture is contrasted with the incorporation of open-concept spaces and big windows that bring in as much light as possible to rooms.
Natural materials are highly valued. Besides wood, stone and linen dominate Thai interior design. Greenery is always welcome, which brings even more nature indoors.
No Thai house would be complete without religious artwork and statues. With several religions practised in Thailand, homeowners love to depict religious figures or scenes throughout their homes by incorporating them into decorative pieces.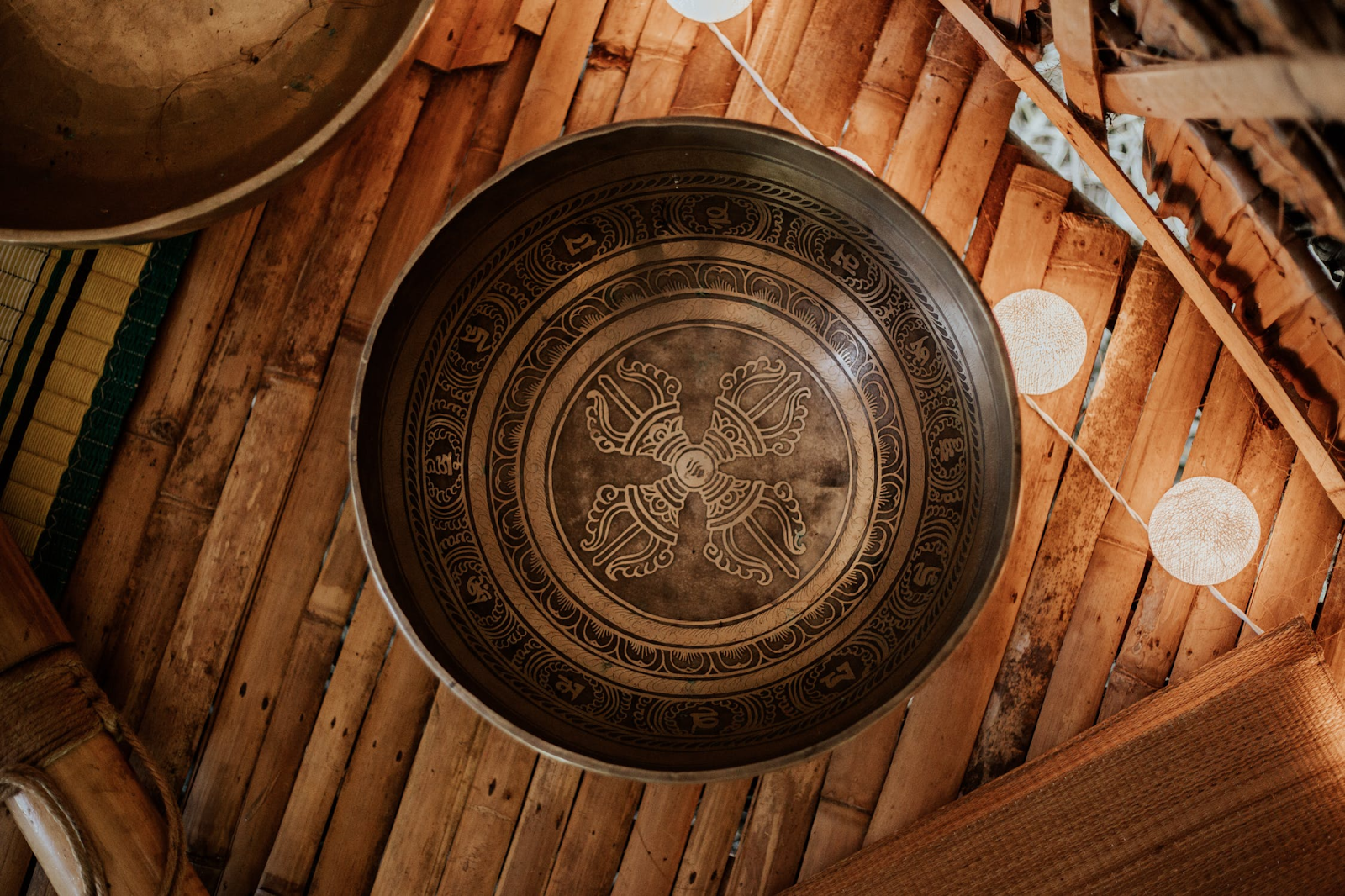 Image source: Pexels https://www.pexels.com/photo/vintage-carved-plate-5602494/
Types of houses in Thailand
There are six major house types in Thailand – single houses, twin houses, townhouses, condos, offices, and apartments.
Single house
A typical single-detached house in Thailand, or simply a single house, consists of 2 stories. Rooms used by all family members, such as a living room and a kitchen, are located on the ground floor, while bedrooms and bathrooms are upstairs.
Single houses can vary in size depending on how big the family is and which family members live under the same roof. However, all of them guarantee a high level of privacy since most such houses stand in plots of land surrounded by nature.
Twin house
A twin house, also known as a semi-detached house, has all the features of a single home. However, the two places are built together and share one wall. In most cases, the designs of these houses are similar or even the same, while floor plans are mirrored.
Townhome
Townhomes have increasingly grown in popularity among Thai citizens, so their prices have rapidly increased. A townhouse, often called a townhome in Thailand as it sounds warmer and more welcoming, does a wall join a row of houses. Townhouses are built in more prestigious parts of Thai cities and can rise to 3-4 stories.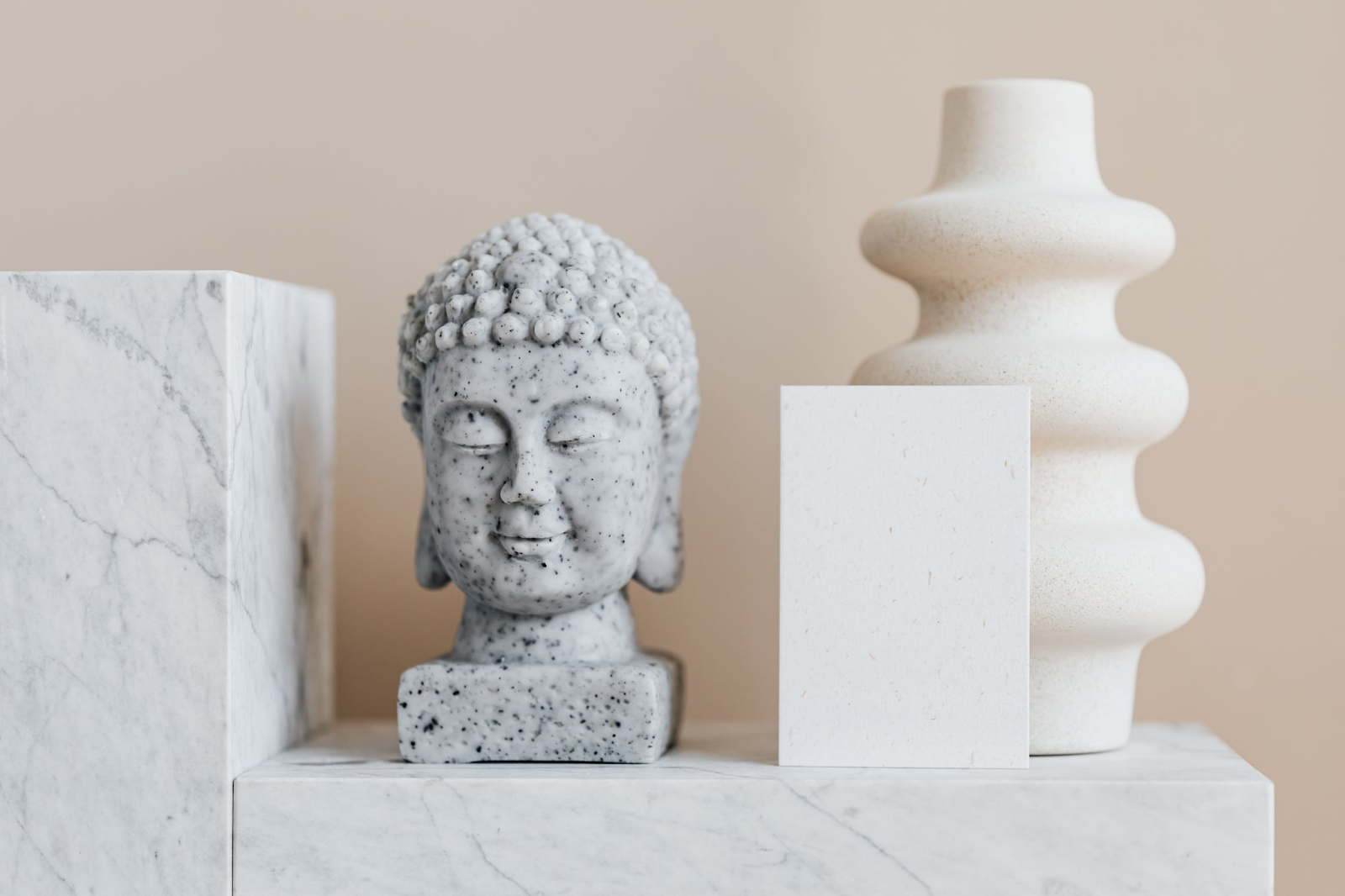 Image source: Pexels https://www.pexels.com/photo/home-decoration-composition-with-buddha-head-and-creatively-shaped-vase-4203074/
Condominium
A condominium, or condo, is a larger building separated into several individual living units. Condos often come with personal and shared properties. For example, private condo units include a kitchen, living room, bedrooms, and bathrooms, while all condo owners share pools, backyards, and garages.
In Thailand, options for a condo typically range from a studio to two-bedroom units. Many condo buildings are luxuriously equipped, and they come with a swimming pool, BBQ area, fitness centre, lounge, meeting room, etc.
Home office
Similar to a townhome, a home office only has a slightly different use. The buildings with home offices are used as both living and working areas. Buildings usually come with more parking lots that are intended for customers. If a home office building has more than four stories, it's considered a commercial building.
Apartment
An apartment is a single unit in a residential building. Apartments are mostly rented out to college students or office workers. The units are equipped with essential pieces of furniture and home appliances. More luxurious apartment options are also available in Thailand, especially in Bangkok.
Final thoughts
While the houses found in Thailand aren't groundbreaking, something different makes them unique. Floor plans, designs, and styles used by Thai natives are unlike anything else, making Thai homes unique.
It's evident weather, culture, and living traditions highly influence how Thai citizens live, as elements of all these features are easily visible in Thai housing.
Sources:
Author's Bio
Crystal Willson is a full-time content marketing specialist. She has been closely monitoring the various industry trends for quite some time. She has worked in various domains and written many informative blogs on different verticals. She has also worked with the Best Roofing Company. On her off days, she likes to spend time with her family, lift weights, and read novels.
People Also Read:
Thai Mom Arrested After Video Surfaces Showing her Beating and Treatening 5 Year-Old Daughter with Knife(Opens in a new browser tab)
School Teacher Arrested for Electrocuting Twins in Southern Thailand(Opens in a new browser tab)
Man arrested with Six Tigers on Apartment Roof Top(Opens in a new browser tab)
Hail Storm Strikes Chiang Rai 770 Homes Damaged(Opens in a new browser tab)
30 Year-old Swedish Man Dead after Falling from Condo and