Thailand Port Authorities Find 2 Dead Bodies in a Shipping Container
On Monday morning, the decomposing bodies of a man and a woman were discovered in a shipping container at an inland shipping container yard in Bangkok's Lat Krabang area. The shipping container, declared to be empty, had arrived from the Philippines.
According to Anyawut Pho-amphai, the Ruamkatanyu Foundation's public relations director, the bodies were discovered in an empty freight container as it was being cleaned for future use.
Both of their bodies were enlarged. The man was naked except for his shorts and had tattoos on his back, chest, and arms. The woman wore a pink T-shirt and pink slacks, and she wore a ring on her right ring finger.
Doctors suspected the couple had died for at least two weeks. There were no signs of a fight on either body, and no identity documents were discovered. Autopsies were performed on the bodies at Police General Hospital.
The 20-foot container unit, which was certified empty, was carried on a cargo vessel that left the Philippines on September 24. On September 28, the ship arrived at Laem Chabang port in Chon Buri province.
The container arrived by train at the yard in Bangkok's Lat Krabang area early Monday morning. It was not locked, as were other containers labelled empty.
There had been no complaints of a missing individual in the Lat Krabang or Laem Chabang neighbourhoods, according to police. They were looking for information about missing people from the Philippine embassy in Bangkok.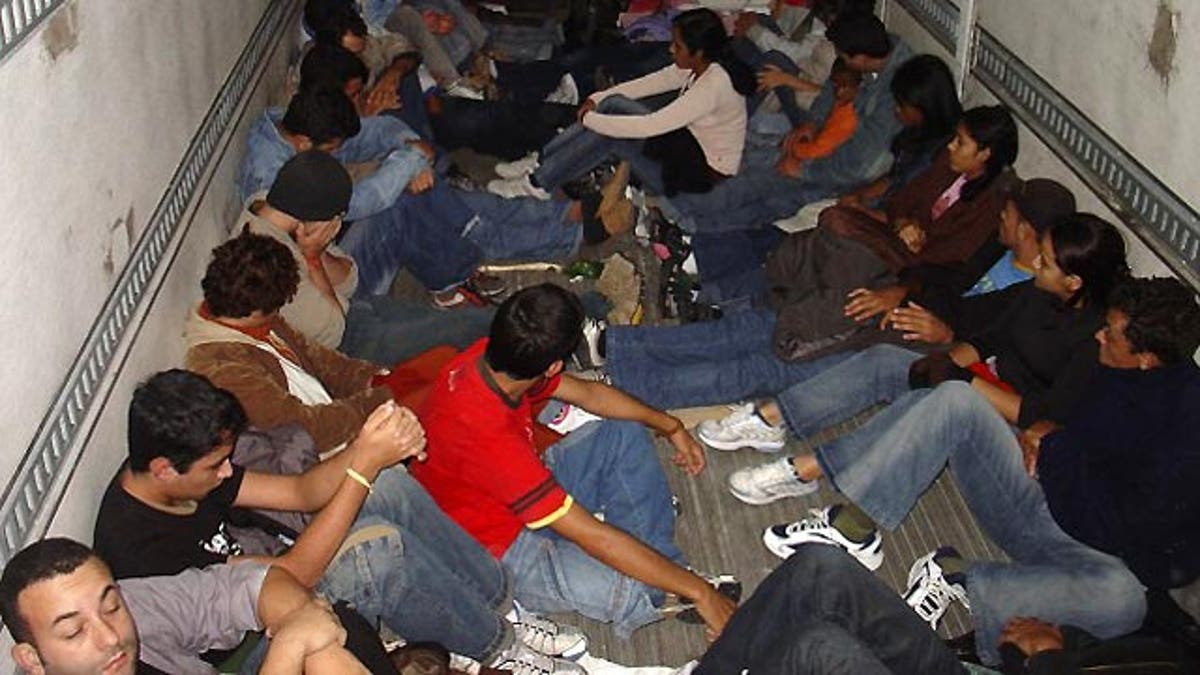 Trafficking in a Shipping Container
Human trafficking is a serious crime involving the illicit transfer of individuals, frequently across borders, for various forms of exploitation such as forced labour and sexual exploitation.
While human trafficking can occur via a variety of routes, including overland and air travel, one way that criminals have used is the exploitation of shipping containers. Here are some facts about human trafficking in shipping containers:
Because shipping containers provide a disguised and secure means of moving individuals across borders and inside countries, traffickers may employ them to transport victims. These containers can be put into ships, vehicles, or trains, making law enforcement difficult to detect their existence.
Human trafficking victims carried in shipping containers frequently face harsh and cruel conditions. They may be confined in small places with little air, sanitation, and food and drink. Victims of such situations may suffer bodily and psychological suffering.
Due to the enormous volume of cargo passing through ports and transportation hubs, authorities may find it difficult to detect people trafficking in shipping containers. Law enforcement authorities and organisations around the world, on the other hand, have been striving to enhance detection procedures and raise awareness of this issue.
Human traffickers who use shipping containers for human trafficking face hefty criminal accusations. Countries have enacted legislation and rules to fight human trafficking and sanction those responsible.
Because human trafficking frequently involves the crossing of international borders, international collaboration is required to effectively combat this crime.
Various international organisations, notably INTERPOL and the United Nations Office on Drugs and Crime, collaborate with governments and law enforcement agencies to combat trafficking, including incidents involving shipping containers.
Non-governmental organisations (NGOs), advocacy groups, and international organisations aim to increase awareness of human trafficking in shipping containers and to assist victims. They also fight for tougher laws and enforcement to combat this type of trafficking.
Improved cargo screening, better knowledge among port personnel, increased cooperation among law enforcement agencies, and victim support are all part of the effort to prevent human trafficking in shipping containers.
It is critical to recognise that human trafficking is a worldwide issue that demands a coordinated approach to successfully prevent and combat. If you suspect human trafficking or come across instances involving trafficking victims, it is critical that you report them to the appropriate authorities or organisations committed to combating this issue.