Sam Bankman-Fried's Decision to Testify in Fraud Trial: Legal Experts Weigh In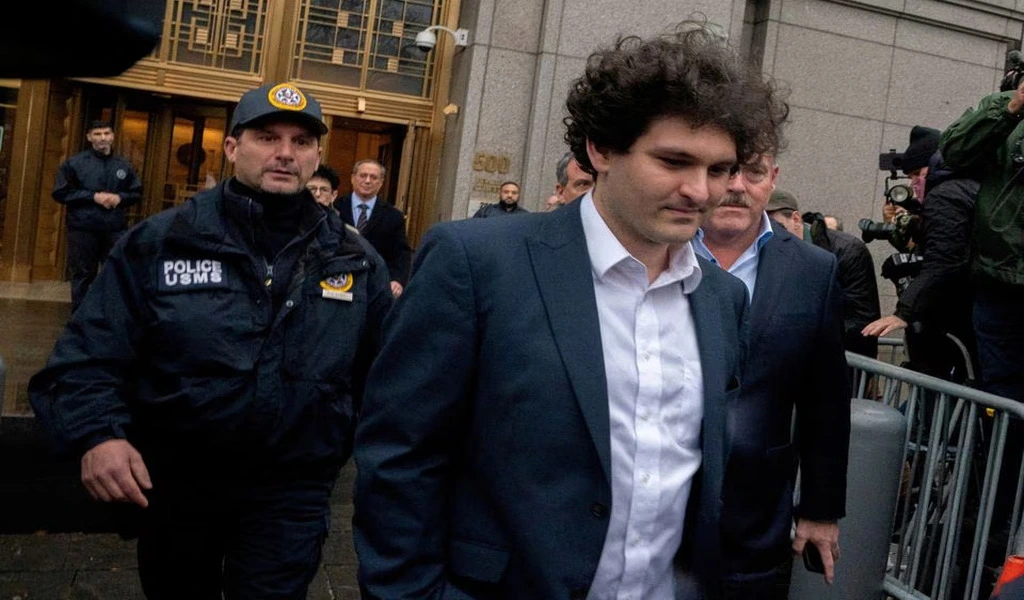 (CTN News) – After weeks of testimony that he stole billions of dollars from naïve consumers of his FTX cryptocurrency exchange, Sam Bankman-Fried has nothing to lose by defying common opinion and taking the stand in his criminal fraud trial.
If this happens, prosecutors will be able to attack Sam Bankman-Fried's credibility with evidence they have gathered from documents, texts, and the testimony of cooperating witnesses.
A number of legal experts have speculated that Bankman-Fried, given his propensity for risk, his willingness to speak publicly about the allegations, and the prosecution's unflattering portrayal of him at trial, may wager that he can convince at least one juror that he did not mean to commit fraud.
The defence team for Sam Bankman-Fried has claimed their client is thinking about testifying.
It's not illogical to testify, defence counsel Ilene Jaroslaw argued, even if a witness believes they will be found guilty due to the weight of the evidence.
Defendants in criminal proceedings are not required to testify, although they often do so to cast doubt on the prosecution's evidence.
At her criminal trial, Theranos founder and CEO Elizabeth Holmes took the stand and testified over the course of multiple days that she had no intention of defrauding investors. In the end, Holmes was found guilty on four of the eleven charges against him and given a prison term of almost eleven years.
Prosecutors must prove beyond a reasonable doubt that Sam Bankman-Fried intentionally deceived FTX consumers or investors in order to secure a fraud conviction. A verdict can only be reached through unanimous agreement among the 12 jurors.
On Thursday, the prosecution is set to present its closing argument. Bankman-Fried is accused of stealing from his customers to support political donations, lavish lifestyles, and risky entrepreneurial investments made by his hedge fund, Alameda Research.
Sam Bankman-Fried's representative was unwilling to elaborate.
Former student of the Massachusetts Institute of Technology has entered a not guilty plea. He never intended to deceive anyone, his attorneys say in court, and the crypto exchange's risk management and other features were only "works in progress."
The former 31-year-old billionaire has already adopted an unorthodox strategy for a criminal defendant. After he was arrested, he didn't just disappear; he talked with multiple reporters and wrote blog postings explaining his side of the story.
Bankman-Fried wrote in January, a month after his detention on U.S. fraud allegations, "I didn't steal funds, and I certainly didn't stash billions away."
He runs the possibility of being questioned about his social media and media appearances if he takes the stand.
Trial testimony, however, suggests that Bankman-Fried has a lower-than-average aversion to danger.
Sam Bankman-Fried, contrary to the general population, considers himself "risk-neutral," as testified by Alameda's former co-chief Caroline Ellison.
Ellison was one of three former associates of Bankman-Fried's to testify at trial, stating they committed crimes with him and adding to a government portrayal that Bankman-Fried's defence have termed a "cartoon of a villain."
Attorney Mike Schachter of Willkie Farr & Gallagher, who defends criminal defendants, has argued that often the only way for a defendant to remove the "mask" put on them by prosecutors is for the defendant to take the stand.
Schachter defended former private equity CEO and Trump campaign fundraiser Tom Barrack, as well as Lebanese billionaire Jean Boustani.
In their respective trials, both men testified and were found not guilty.
He believed it was crucial that they be prepared to testify about every claim that had been made during the trial.
He also noted that it is more challenging to achieve that degree of preparedness while in custody, since sleep is scarce and the bus to court often departs before daybreak.
"You have to focus like a laser on it. Not even a cup of coffee, he complained.
The court in charge of the case put Sam Bankman-Fried in jail on August 11 for possibly interfering with witnesses, and he has remained there ever since.
Sam Bankman-Fried was instructed by U.S. District Judge Lewis Kaplan to simply get up at the conclusion of the case if he chose to testify, regardless of whether or not he has discussed doing so with his attorneys.
"You will be permitted to do so, regardless of whatever advice you have received," according to him.