Thailand's Rapid Rise in LNG Imports: Implications for Energy Transition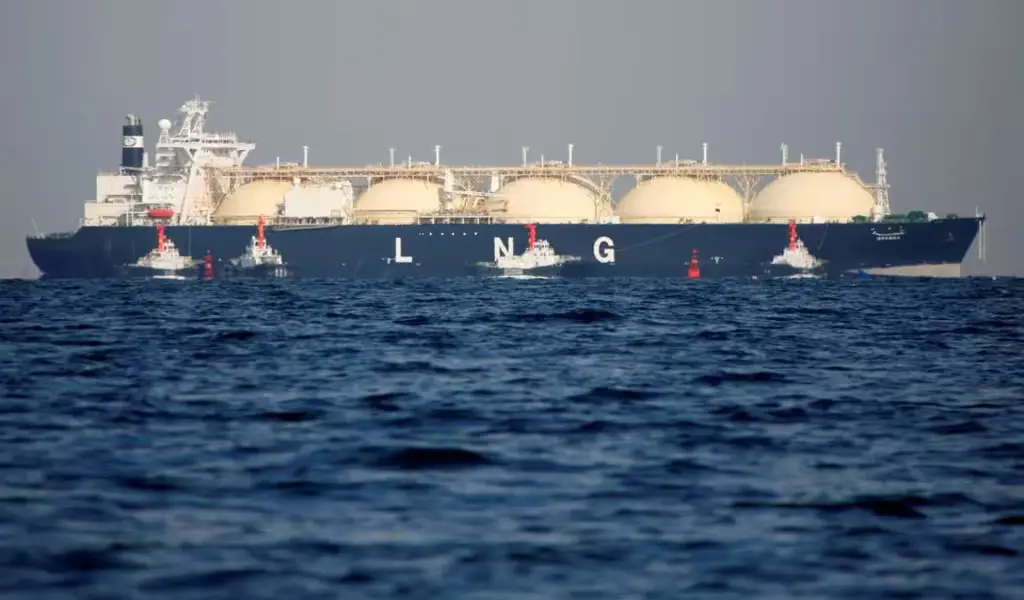 (CTN News) – As of October, Thailand's purchases of LNG have increased by 25% compared to the same month in 2022, propelling the country from eleventh to eighth in the globe.
Kpler flows data reveals that Thailand has become the tenth largest importer of LNG in the world through October, surpassing its previous record of 19.8 MCM in 2022.
Key LNG exporters like Qatar, Australia, and Malaysia are happy with Thailand's strong appetite for LNG because it contrasts with big drops in LNG imports by other major LNG importers this year.
Since Thailand is seen as a regional power that can influence others in terms of energy transition ambitions and plans, its ravenous thirst for gas is becoming a significant issue for those who support Southeast Asia's energy transition.

The gas-heavy nature of Thailand's energy generation system is the primary factor in the country's increased LNG imports (127% since 2019).
Data from the research tank Ember shows that natural gas has been used to generate almost 67% of Thailand's total electricity this year. That's in contrast to the 30% share of Southeast Asia and the 10% portion of Asia that petrol accounts for.
Despite a decrease in coal's share of the production mix from over 20% in 2022 to approximately 16% this year, power businesses in Thailand have increased gas-fired output this year, bringing the country's gas-powered average up from about 63% in 2022.
Thailand's coal-fired emissions have decreased by over 2.5 million tonnes in the first eight months of 2023 compared to the same period in 2022, as shown by data from Ember.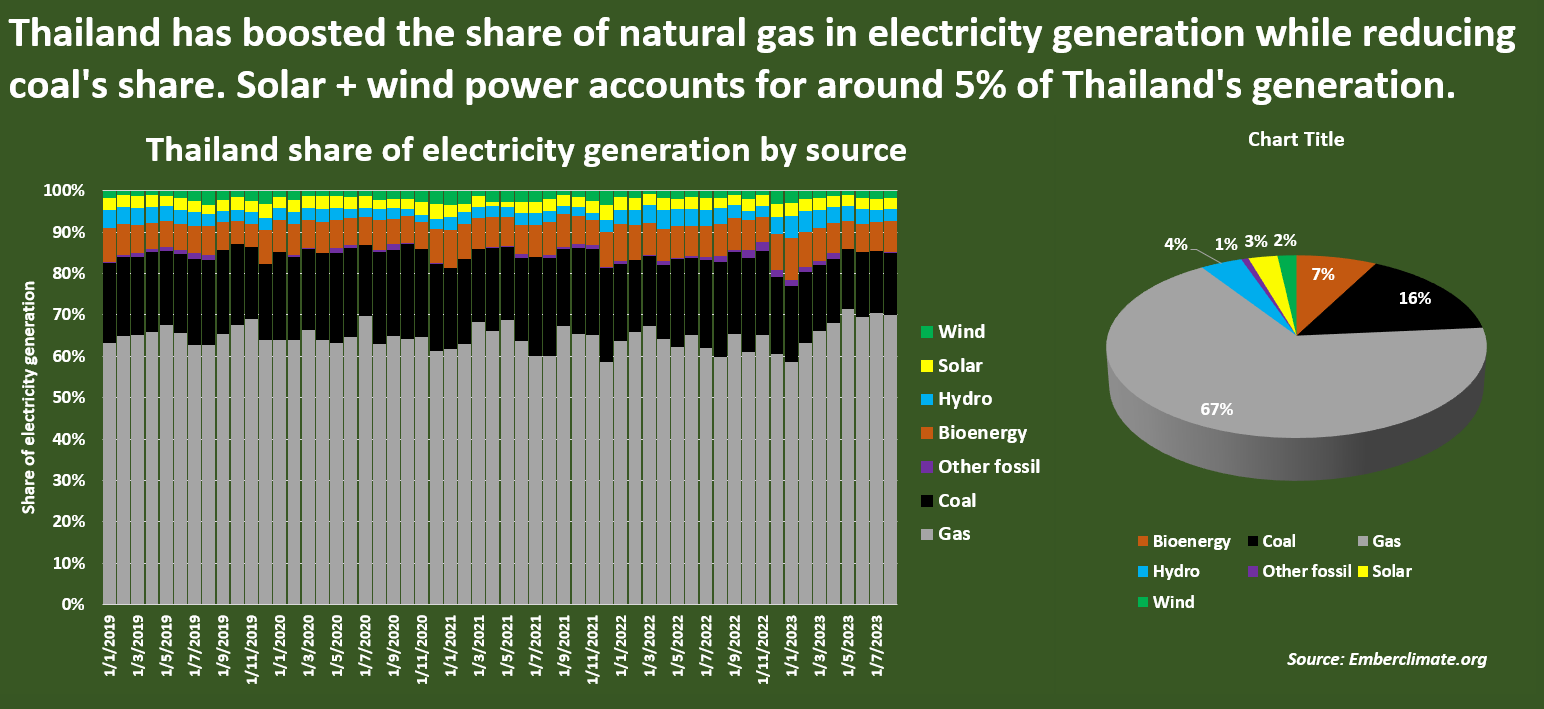 Emissions from gas-fired power generation have increased by approximately 5 million tonnes, more than offsetting the decrease in coal emissions.
In light of this, climate watchers hoping for regional measures to reverse emissions trends are concerned that Thailand's total power sector emissions have soared to new highs this year despite limitations to coal generation.
Thailand is a regional bellwether in terms of overall economic momentum and energy transition potential as the second largest Southeast Asian country behind Indonesia.
Indonesia is the world's largest supplier of thermal coal and utilises coal to create roughly 62% of its electricity. The country has relied on its domestic coal mining sector to supply fuel for its power stations for decades.
Wells in the Gulf of Thailand have long provided Thailand with a significant source of natural gas. Thailand has been a net gas importer for more than 20 years due to its diminishing supplies and rapidly increasing energy demand, as reported by the Energy Institute.
This reliance on imports has historically prompted hopes that Thailand will emerge as a leader in the development of renewable energy sources, particularly given its favourable climate and wide coastline for wind generation.
Even though solar and wind energy account for less than 5% of Thailand's total power, the country is one of the slowest to develop them in Southeast Asia.
In contrast, solar and wind generate nearly 13% of Vietnam's electricity, compared to 11% across all of Asia.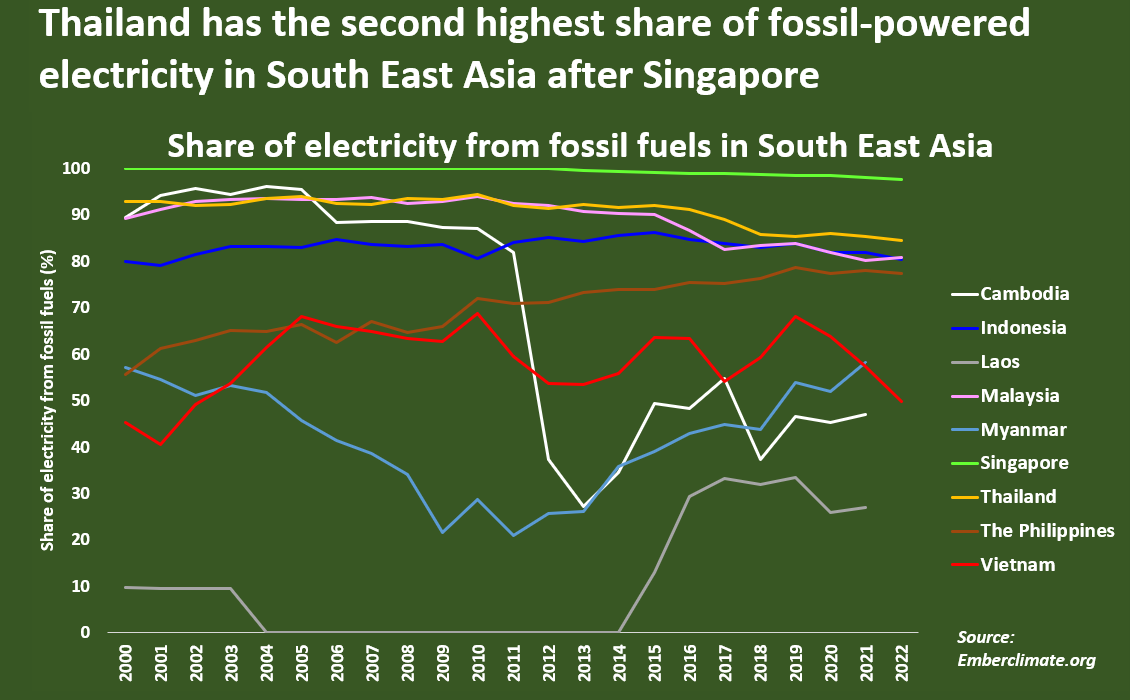 Although Thailand has prioritised the development of new natural gas generation capacity, it also uses bioenergy plants and hydro power to produce clean electricity.
Ember data shows that since 2015, 72% of Thailand's total improvements in electrical production capacity have come from natural gas capacity expansions.
Since 2015, coal has contributed an additional 2% to capacity increase, putting Thailand ahead of even Indonesia in terms of the proportion of electricity generated by fossil fuels.
Climate watchers are disturbed by Thailand's excessive usage of fossil fuels and worry that other countries will follow suit despite widespread support for energy transition.
New electrical generation capacity may be more essential than previous trends in capacity development, which is good news for transition advocates.
All Southeast Asian countries have committed to accelerating the development of renewable energy, with Thailand's current Power Development Plan aiming for non-fossil fuels to satisfy 35% of its needs by 2037.
To get there, renewable energy generation must skyrocket and outpace that of fossil fuels for at least a decade.

Natural gas demand should decrease as renewable energy output increases, therefore such a rate would result in a reduction in Thailand's imports for LNG.
However, for the foreseeable future, Thailand's LNG import growth rate indicates that fossil fuels dominate the majority of the expansion momentum in the country's energy system.