Nearly 60,000 Chinese Tourists Cancel Thailand Visit After Siam Paragon Mall Shooting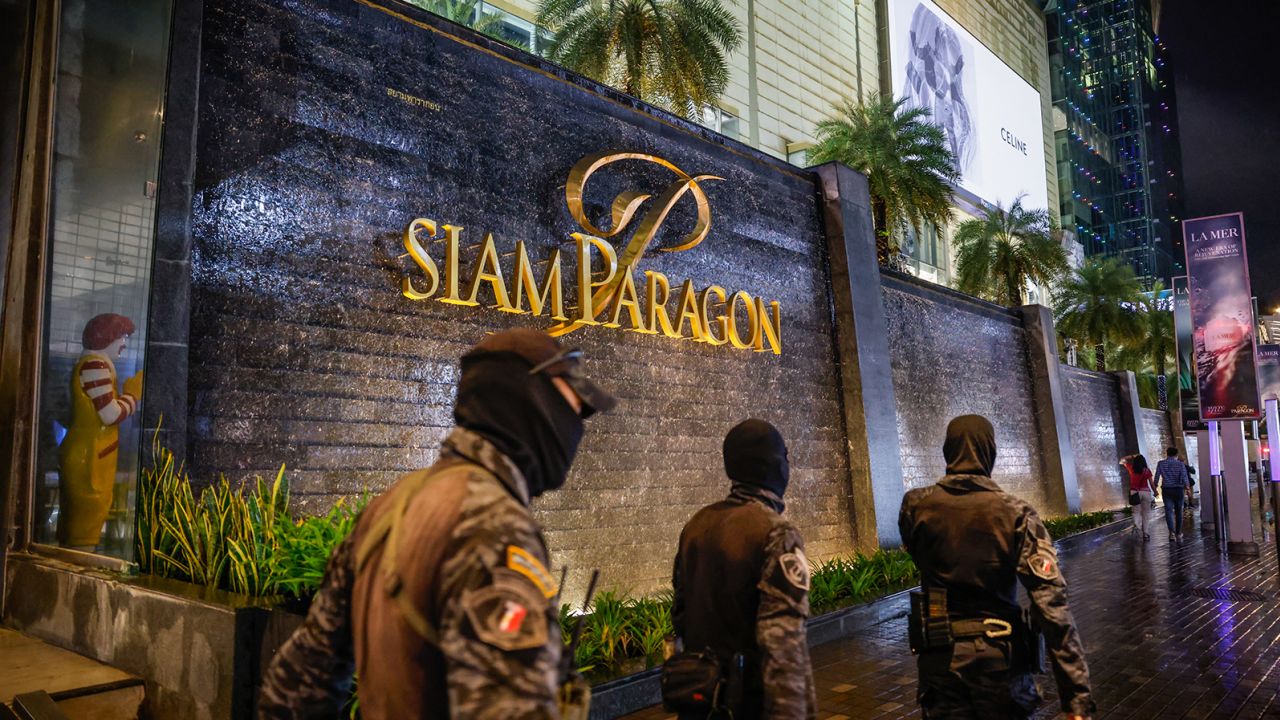 After the shooting at Siam Paragon on October 3, which shook the confidence of Chinese tourists in Thailand, hoteliers and tourism businesses in Chiang Mai are urging the government to tighten gun laws to safeguard the safety of the tourism sector.
After the shooting at Siam Paragon, which left three dead (including a Chinese tourist) and four injured, almost 60,000 Chinese visitors have cancelled their travels to Thailand. After the incident, the number of Chinese tourists arriving in Thailand dropped by 9.2 percent, from 650,000 to 590,000.
Prior to the pandemic, China was Thailand's most important foreign market, with an expected 11 million Chinese visitors this year.
Officials in the tourism industry estimate that only roughly 5 million people will visit the country this year. Since there are so many Chinese visitors, five Chinese airlines have established service to the province of Chiang Mai.
The list includes companies including Air China, Juneyao Airlines, Sichuan Airlines, China Eastern Airlines, and Spring Airlines.
After the shooting in the northern province, the Bangkok Post reached out to hoteliers, tourism businesses, and tourism officials in Chiang Mai to get their take on the issue and suggestions for how the government might secure the safety of tourists from all over the world.
Assistant manager Chutidech Promkaewngarm of Standard Tour Co Ltd, a prominent northern region tour operator, told the Bangkok Post that the shooting death of a Chinese woman during the spree will momentarily impair confidence among tourists.
Although he acknowledged that some Chinese tour groups had kept their reservations, many others had delayed their trips to Thailand.
Witnesses at the site posted their accounts on the Chinese social media platform Weibo, saying that their first trip to Thailand would be their last. He also added that many Chinese netizens had posted that they would never visit a place where gun possession is not forbidden.
"The number of Chinese tourists is now less than 50% of that in 2019 or before Covid-19," said Mr. Chutidech.
According to him, Standard Tour handled all 20,000 Chinese tourists every month in 2019. His company currently brings between 8,000 and 9,000 Chinese visitors to every month, with over 70% of them being family groups.
Mr. Chutidech speculated that a number of factors, beyond the incident in Bangkok, may have contributed to the decline in Chinese tourists.
Many Chinese sectors still aren't back to full health. "If we want Chinese tourists to come back, we need to keep an eye out during the high season and major holidays like Loy Krathong, New Year's Day, and Songkran," he said.
Mr. Chutidech, however, expressed optimism, stating that he thinks the tourism industry in the North should have a positive outlook.
Chiang Mai Airport will begin operating around the clock in November so that it can accommodate the greatest number of planes possible.
The vice president of the Chiang Mai Chamber of Commerce and managing director of Pacific World Chiangmai, Somrit Haikum, told the Bangkok Post that the shooting was not a usual incident that would likely shake the confidence of tourists.
To prevent a recurrence, however, the government must take preventative action, such as tightening restrictions on access to firearms.
To lessen its reliance on tourists from a single country, Mr. Somrit said Thailand should repair its reputation and explore new markets in Europe, the Middle East, and East Asia. He suggested that northern area hotels adopt a greener strategy in light of the growing number of eco-conscious travellers who care about issues like carbon neutrality.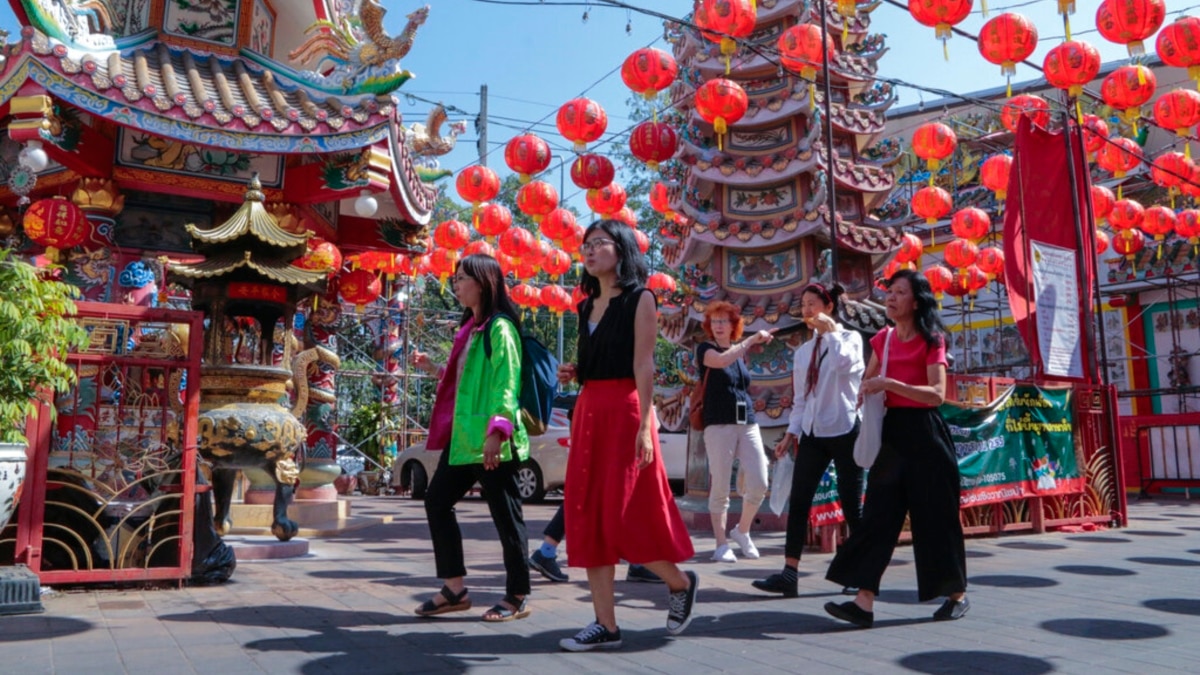 "We at the Chiang Mai Chamber of Commerce are keeping a careful eye on developments. Thailand and the North stand to lose a lot of money in tourism if the shooting incident has any lasting effects. We won't know for sure if tourism is suffering for a few months," Mr. Somrit remarked.
President of the Northern Thai Hotel Association Paisarn Sukcharoen expressed concern for those whose livelihoods depend on tourism.
Over thirty percent of immediate hotel bookings were cancelled, he added, and while there may be no long-term damage to the country's tourism industry, the number of Chinese visitors during peak season needs to be reevaluated.
According to Mr Paisarn, hotel occupancy would undoubtedly fall in the months of October and November.
Tour operators in Thailand's south have reported that Malaysian tourists have cancelled trips to the country, adding to the decline in Chinese visitors.
"Gun control measures will restore a certain amount of confidence, but what matters is how [the government] executes them."
To address calls for incentives to increase tourism, the government has recently changed the Building Control Act to permit independent hoteliers with less than ten rooms to register their establishments as hotels.
Mr. Paisarn warned that the country's tourism industry, which is still struggling to recover from the effects of the pandemic, would suffer if travellers' faith in the safety of the country was not restored.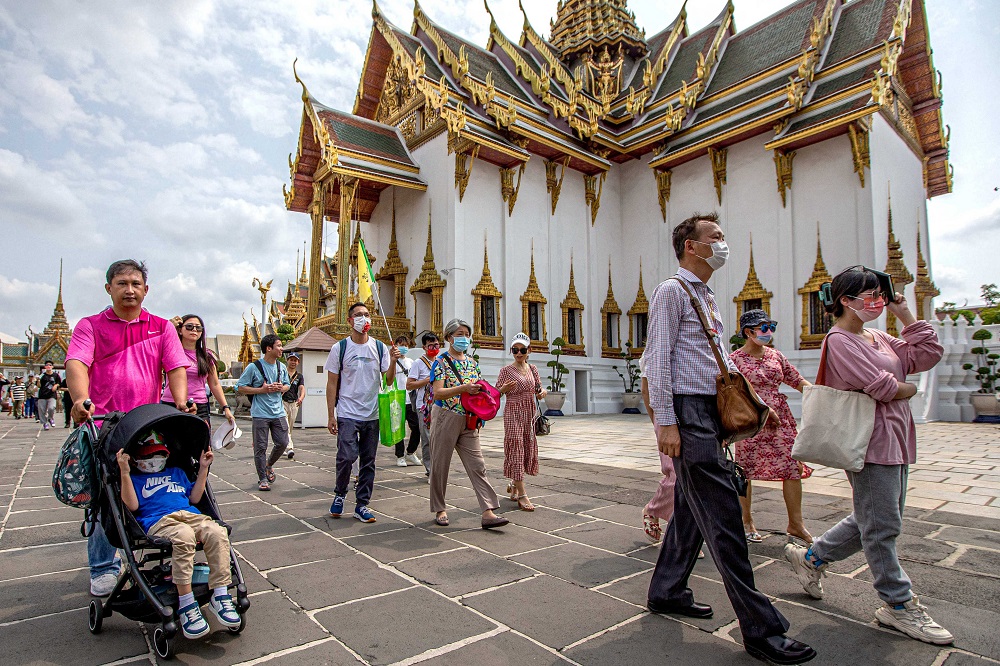 Patthara-anong Travellers from China and Kazakhstan are flocking to Thailand thanks to the country's new visa-free policy, according to Na Chiang Mai, head of TAT's Northern Region. This policy will remain in effect until February of next year, or for the duration of the peak season.
She noted that the TAT's estimate of five million Chinese visitors had proven to be too high.
The numbers suggest that in 2023, more than 4.2 million people from China will go abroad.
About 1.8 million Chinese tourists visited Thailand during the third quarter, staying for an average of four to ten days and shelling out between 30,000 and 100,000 baht.
According to Ms. Patthara-anong, there were 156,102 Chinese tourists who flew in directly from China, 62,626 from Taiwan, 38,457 from Hong Kong, and 37,000 from Malaysia between January and September.
Meanwhile, Prime Minister Srettha Thavisin has stated that he will meet with Chinese officials to negotiate a resolution to the dispute over the Chinese submarine Thailand has commissioned.
Delivery of the S26T Yuan-class submarine to Thailand was expected last month but has been pushed back to April 2019 because of the epidemic.
Submarine manufacturer China Shipbuilding & Offshore International Co (CSOC) offered a CHD620 diesel engine after Germany declined to sell its MTU 396 diesel engine to China due to its classification as a military-defence component.
Mr. Srettha, before leaving for China on Monday, said that he and a German cabinet member discussed the issue during his attendance at the 78th session of the United Nations General Assembly in New York last month, but that they were unable to come to a resolution.
This is a delicate situation that needs careful handling, therefore I don't want to raise false hopes. But I feel that a transparent answer is essential. I'll attempt to have negotiations and come up with a compromise that works for everyone," he promised.
If you're going to buy a submarine, make sure it can actually do its job. Could this purchase be for a surface ship instead of a submarine? But it has to accommodate the requirements of the navy and the capabilities of the sea," Mr. Srettha remarked.
Finance Minister Mr. Srettha will be attending the 3rd Belt and Road Forum for International Cooperation (BRF) at President Xi Jinping's invitation, according to government spokeswoman Chai Wacharonke on Monday. The trip will last for four days.
Mr. Srettha will use his time at the BRF to promote economic connectivity, digital infrastructure, and sustainable development in Thailand to Chinese and international investors.
During his time in China, Mr. Srettha will meet with President Xi Jinping, Prime Minister Li Qiang, and Chairman of the Standing Committee of the National People's Congress Zhao Leji to discuss furthering the Thailand-China comprehensive strategic partnership and enhancing cooperation in trade and investment, connectivity, and people-to-people exchanges.
On Friday, following his trip to China, the prime minister will go to Saudi Arabia for the inaugural Asean-GCC (Gulf Cooperation Council) Summit.