How to Choose the Right Long-Term Disability Insurance Policy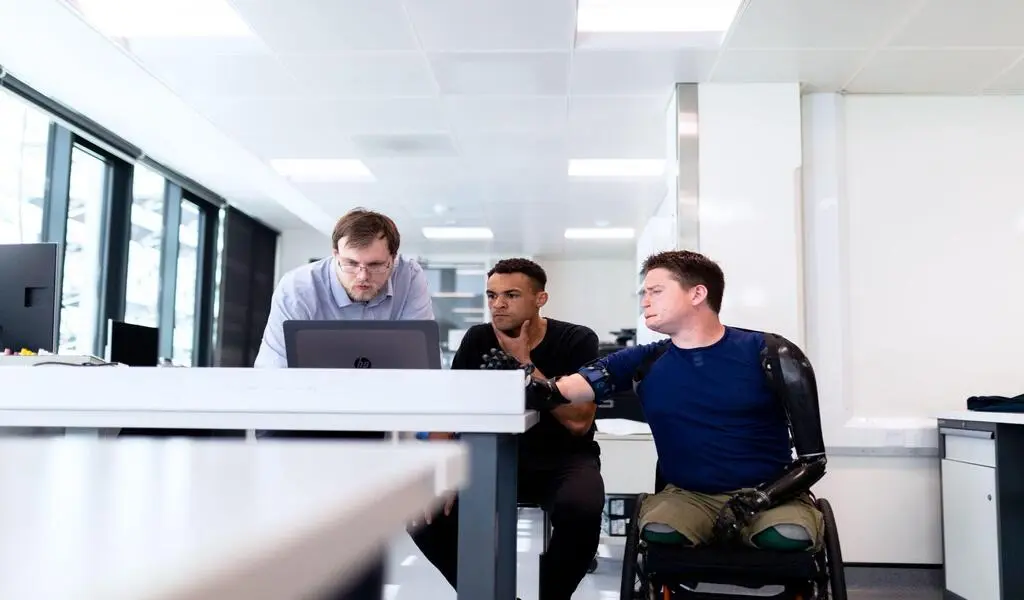 Long-term disability insurance (LTDI) can be an important safety net for your family. LTDI provides economic security when an illness or injury prevents you from working.
LTDI can ensure that you have a steady income. This will help prevent economic hardship when you've suffered a debilitating injury. LTDI professionals recommend speaking with a Los Angeles long-term disability lawyer to examine if your coverage can protect you against future financial risks.
Long-Term Disability Insurance Definition
Long-term disability insurance (LTDI) provides income relief to individuals who've become disabled. LTDI policies can cover those from two years to age 65 or older. LTDI relief funds can be used to continue your lifestyle from before the disability takes place.
Long-Term Disability Policies
LTDI policies can vary in terms of:
Coverage amounts
Waiting periods before benefits kick in
Benefits-related exclusions concerning pre-existing conditions
LTDI policies provide a percentage of an individual's income while they are out of work due to illness or injury. If you're considering finding the right long-term disability insurance policy, then look for a long-term disability law professional to assess your needs carefully before purchasing a plan. This can help ensure that your policy meets all of your requirements.
Long-Term Disability Insurance Costs
Long-term insurance specialists recommend considering the cost of LTDI when making decisions about the right coverage. Insurance premiums often vary based on age, health history, occupation, and other factors. It's important to discuss these factors with a professional to make sure your LTDI policy gives you the best terms and value according to your conditions.
Long-Term Disability Insurance Advantages
Long-term disability insurance offers financial support when an individual is unable to work due to a medical issue or injury. The benefits of LTDI coverage are numerous and often invaluable if the policyholder's income has been halted.
Long-term disability insurance helps individuals who have lost their ability to generate income maintain their lifestyle. This means you'll be able to continue paying for housing, food, utilities, and other basic expenses associated with daily life. Some policyholders are eligible for additional funds for specialized services like nursing when applicable.
Another advantage of long-term disability insurance is the peace of mind that comes with being financially secure if you experience unexpected illness or injury. Most people cannot pay out large sums to cover their living expenses while disabled. LTDI policies can help make ends meet between income earned before and after the period of joblessness caused by a disability.
LTDI provides economic protection against the potential loss of income due to illness or injury. Long-term disability insurance can also make sure that you remain self-sufficient. Let an LTDI attorney relieve some worry surrounding your future economic stability because of your disability.
The Right Long-Term Disability Insurance Policy
When choosing the right disability insurance policy, there are a plethora of things to consider. Since many disability policies offset or deduct Social Security disability benefits, this can affect your long-term insurance policy. It can be difficult to decipher what is necessary. Read on for disability attorney-recommended considerations to make before deciding on an LTDI:
Individual or Employer-Sponsored Group Policy
If you are thinking of getting disability insurance, you may be able to secure coverage through your employer. However, many group plans limit your enforcement of coverage if you become disabled.
Sometimes, the only advantage to employee-backed long-term disability insurance policies is that they are cheap or free. Typically, your employer pays for most, if not all, of the premium.
However, a better option can be to purchase your policy. Under this option, you can file suits to defend your policy from bad faith law and deceptive trade practices. These laws are more advantageous for fighting disability denials. Individual coverage can also provide short-term and long-term disability coverage.
The premiums you face will be based on multiple factors, including age, health, and occupation.
The specifics of your coverage can vary greatly, and that's why it's best to check both options to make sure you are getting the best coverage for your circumstances.
A Portable LTDI Policy
When you purchase your disability insurance through your employer, it's important to know if you can keep that insurance once you leave the company. If your insurance is non-portable, it will not continue if you happen to leave your job for another.
Consider finding a portable LTDI policy so that you will be covered no matter where you work. Since most disability policies purchased through an employer are not portable, think about purchasing individual disability insurance.
Residual Insurance Benefits
Residual benefits help you make up for lost income when you can only work partly. Residual benefits can help to provide for you and your family when an injury causes you to lose part of your income. Some insurance companies commonly put restrictions on residual benefits, so be sure to review your policy with an attorney.
Short Collection Time
Some LTDI policies allow you to start collecting as soon as 30 days after your disability claim has been filed. The collection time you're forced to abide by will be according to what's outlined by your LTDI policy. Collection time can range from 30 days to more than two years. Be sure to go over this with your insurance law professional and policy adjusters.
Limited Policy Coverage Changes
Some policies can be changed by the insurance company. Some insurers allow their policies to be changed at any time throughout your coverage. This means insurers can raise your coverage rates whenever they want, whether your policy is up for renewal or not. It is essential to understand when and how changes can be made to your insurance.
If you're confused about how to choose the right policy, a long-term disability insurance attorney can review your policy, help you understand its limits, and assist you with finding the appropriate policy that suits your family's needs.
SEE ALSO: How To Manage Your Data Using Google Takeout: Everything You Need To Know