How To Manage Your Data Using Google Takeout: Everything You Need To Know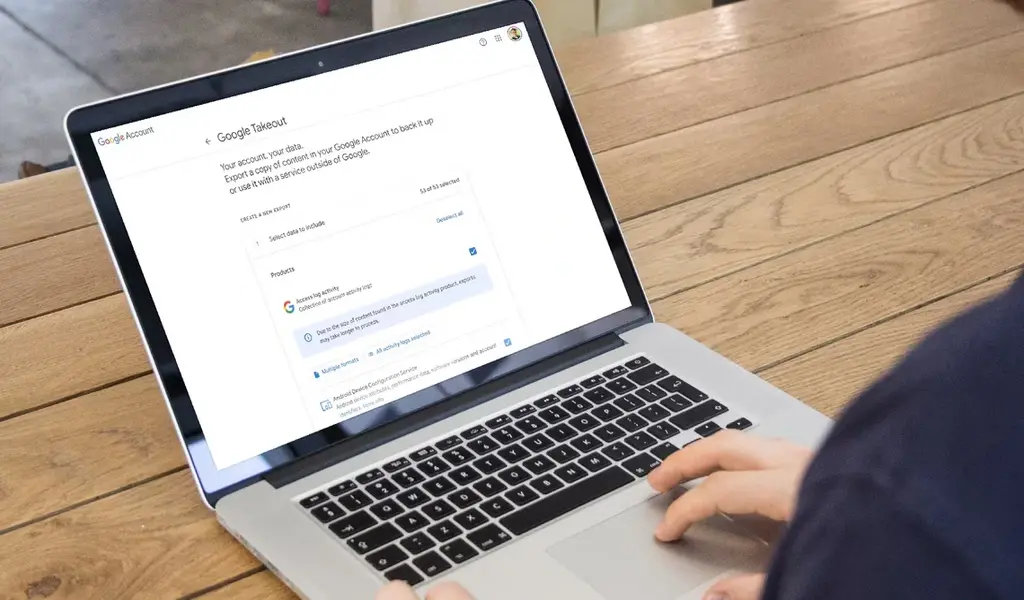 (CTN NEWS) – In today's digital age, managing and safeguarding your personal data is of paramount importance.
Google Takeout offers a user-friendly solution that empowers you to export and back up your data from various Google services.
Whether you're switching to a new account, transitioning between platforms, or simply looking to keep a secure copy of your information, this guide will walk you through the process step by step.
Google Takeout: A Step-by-Step Guide
What is Google Takeout?
Google Takeout is a service provided by Google that enables users to export and download their data from various Google products. It allows you to create a backup of your information, giving you peace of mind and control over your digital footprint.
The Benefits of Using Google Takeout
Google Takeout isn't just a data backup tool; it's a gateway to countless possibilities. By having a copy of your data, you can seamlessly transition to a new device, explore creative projects, or even comply with data privacy regulations.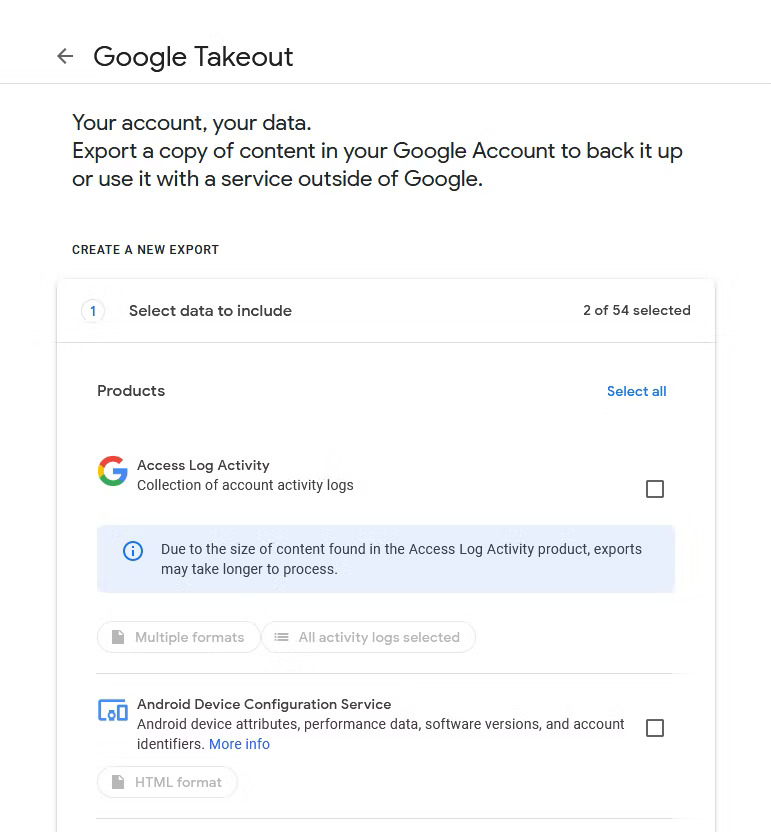 How to Access Google Takeout
To access Takeout, follow these simple steps:
Open your web browser and navigate to https://takeout.google.com.
Sign in to your Google account if you're not already logged in.
You'll see a list of Google services with checkboxes next to them. Select the services from which you want to export data.
Click on "Next" to proceed.
Customizing Your Export
Google Takeout offers customization options to tailor your export to your needs. You can choose the file format, frequency of exports, and the delivery method. This flexibility ensures that you receive your data in a way that suits you best.
Exporting Your Data
Once you've selected your customization options, click on "Create export." Google will begin preparing your data for download. You'll receive an email when your export is ready, containing a link to download your files.
Managing Your Exports
Google Takeout provides a user-friendly interface to manage your exports. You can view your export history, adjust your settings, and even delete previous exports that you no longer need.
Conclusion
Google Takeout provides a seamless and efficient way to manage your data across various Google services. With its user-friendly interface and customization options, you can export and back up your information with ease.
Whether you're a tech-savvy user or new to data management, Google Takeout empowers you to take control of your digital presence.
Remember, your data is valuable, and having a backup ensures that you never lose access to your important information. By following the steps outlined in this guide, you'll be well-equipped to make the most of Google Takeout and safeguard your digital life.
---
FAQs:
How often can I use Google Takeout? You can use Google Takeout as often as you'd like. There are no limitations on the frequency of exports, giving you the flexibility to back up your data whenever you feel the need.
Is my exported data secure? Yes, your exported data is kept secure during the entire process. Google uses encryption to protect your information, ensuring that only you have access to your exported files.
Can I choose specific data to export? Absolutely! Google Takeout allows you to select specific services and data types to export. This way, you can choose to export only the data that's relevant to you.
Can I schedule regular exports? Yes, Google Takeout offers the option to schedule regular exports. This is particularly useful if you want to ensure you always have an up-to-date backup of your data.
Can I download my data to an external drive? Yes, you can choose to download your exported data directly to an external drive. This is a convenient option for those who prefer to keep their backups separate from their computer.
Can I cancel an ongoing export? Yes, you can cancel an ongoing export if needed. Simply go to the Google Takeout interface, locate the export in progress, and choose to cancel it.
RELATED CTN NEWS:
Facebook Settlement: One-Week Window For Users To Claim Money For Last 16 Years of Usage – Here's How
Unlocking The Secrets: How To View Private Instagram Profiles Instantly
Exploring the Possibilities of Laser Cutting Machines for Home Use