Today's Daily Horoscope For Oct. 10th, 2023 – TUESDAY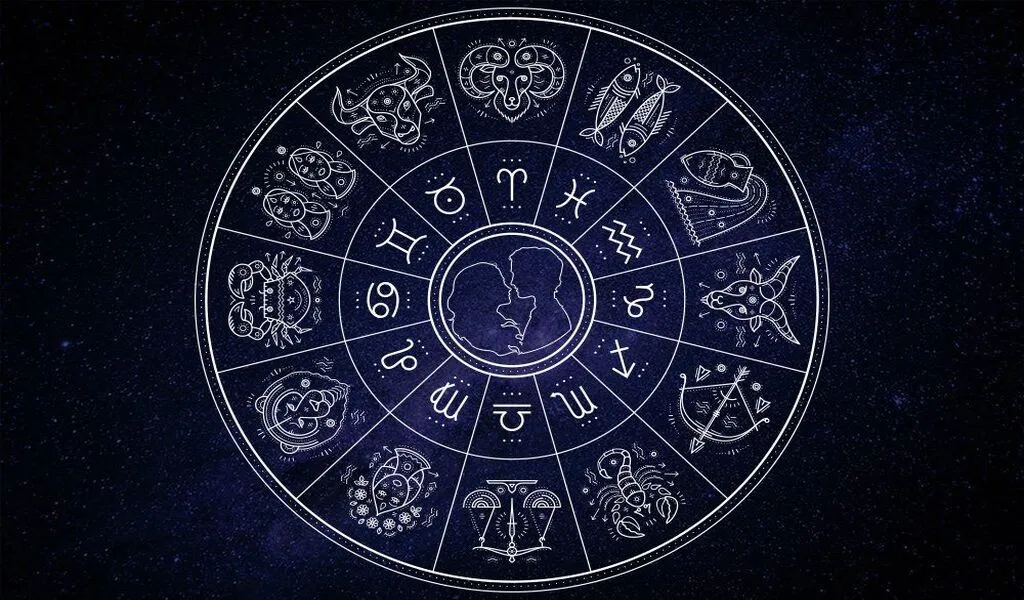 (CTN NEWS) – Daily Horoscope  – How prepared are you for the day? Are you aware of what to look out for? Check out your daily horoscope for October 10th, 2022, below to find exactly what your stars have in store for you!
THE DAILY HOROSCOPE FOR OCTOBER 10th, 2023, IS BELOW
DAILY HOROSCOPE FOR ARIES  | Mar 21 – Apr 19
Who is Eclipse, you ask? Eclipse is the embodiment of a protagonist in your life's story, radiating charisma that captivates your audience, conquering every board meeting with finesse, and igniting inspiration in those fortunate enough to be in your orbit.
Just a friendly reminder: naysayers will always find fault because that's simply their nature! Some of you might even cross paths with influential figures in your field.
But always keep in mind, no one admires a smooth-talker. Stay true to yourself in every circumstance, for 'authenticity' is indeed a genuine superpower.
DAILY HOROSCOPE FOR TAURUS  | Apr 20 – May 20
Who and what are you grasping tightly? Let's reiterate: who and what are you holding onto? During this eclipse season, consider this a gentle nudge for a profound purification, spanning the realms of your mind, body, and energy.
It's the moment to release, with affection, that which has fulfilled its role, be it a letter from a past love, a faded T-shirt, or an outdated habit.
When uncertainty creeps in, reassure yourself that what you are creating space for is far more splendid than what you are bidding farewell to.
DAILY HOROSCOPE FOR GEMINI  | May 21 – Jun 20
As we navigate through eclipse season, it's important to bear in mind that every relationship carries its unique challenges. Instead of allowing your triggers to overpower you, prioritize self-growth.
Pay attention to the lingering wounds that beckon for your gentle acknowledgment. Always remember: you possess the gift of alchemy, capable of transforming your wounds into wisdom.
In your interactions with others, cultivate patience and create room for candid and sincere dialogues. Above all, keep in mind that differences provide a chance for growth, healing, and flourishing.
DAILY HOROSCOPE FOR CANCER | Jun 21 – Jul 22
In the week ahead, you are delving into the profound connection between your mind, body, and soul. Recognize that this voyage leads from the self, through the self, and back to the self.
Your physical form serves as a sacred vessel, allowing you to attain a sense of unity with the spiritual realm. Therefore, move with mindfulness, purpose, and delight.
Navigate through life as if every moment is a cause for celebration. And here's an additional piece of advice: if you feel drawn to explore a new form of movement, don't hesitate—follow that inner impulse without delay!
DAILY HOROSCOPE FOR LEO  | Jul 23 – Aug 2
We understand, Leo! You believed this love would endure forever. You thought they would be your constant companion until the end of days. Yet, life had different intentions! Life unfolded its own course, my dear.
Today, you're encouraged to release your resistance and surrender to the transformative flames of destiny, embracing the lessons your current situation unveils. Keep in mind that you've evolved since yesterday, and expecting circumstances to stay static might be a touch unrealistic.
DAILY HOROSCOPE FOR VIRGO  | Aug 23 – Sep 22
Being in a position of power comes with its own set of advantages and disadvantages, Virgo. On one hand, you wield the ability to instigate significant transformations.
On the other hand, your role as an enforcer of rules might not make you the most popular person in the room. If this resonates with your situation, exercise patience with those around you.
Instead of adopting a 'my way or the highway' approach, communicate your perspective and your vision for the collective.
Have faith that those who are actively shaping this new reality with you will eventually discover a way to reach a middle ground.
READ MORE: DAILY HOROSCOPE
DAILY HOROSCOPE FOR LIBRA  | Sep 23 – Oct 22
Libra, you're undoubtedly a perfect 10, but at times, you find yourself fixated on orchestrating things precisely according to your desires. Here's the essential truth: the Universe isn't bound to fulfill your every wish on your specific timeline.
Consider this your greatest gift when you make your birthday wishes! The Universe has a unique plan for you, a plan designed with impeccable precision.
So, replace rigidity with adaptability as you harmonize with the natural rhythm and flow of life. Something deep inside hints that you'll be pleasantly surprised in ways beyond your imagination and in numbers too vast to count!
DAILY HOROSCOPE FOR SCORPIO  | Oct 23 – Nov 21
Scorpio, you've been extending your gratitude for all the blessings in your life, but why limit it to just that? Today, you're encouraged to express gratitude for every facet of life's journey, even the ones that may be stirring discomfort within you.
When you learn to value the entire spectrum of the human experience, in all its colors and glory, something truly remarkable occurs.
It's almost like a melodious song emanates from the depths of your being—a song that reminds you that freedom and bliss are choices, and you possess the power to embrace freedom and bliss in every single moment.
DAILY HOROSCOPE FOR SAGITTARIUS  | Nov 22 – Dec 21
Are you unintentionally glorifying the constant hustle, caught up in the busyness just to avoid confronting the fear that your mind might unravel if you took a moment's pause? Even so, I implore you to pause, my dear.
Make room for the anger, the sorrow, the melancholy, and the solitude that may arise. Allow space for everything that's resurfacing, everything that's seeking your acknowledgment.
Always keep in mind that you possess the alchemical skill to transform your pain into a wellspring of inner strength and resilience, my beautiful friend.
DAILY HOROSCOPE FOR CAPRICORN  | Dec 22 – Jan 19
They make you feel truly seen, heard, and understood in ways that exceed your imagination and defy quantification. They create a space where you can freely and authentically be yourself, embracing every facet of your being with elegance and composure.
If this isn't love, then what is, Capricorn? Consider this your gentle reminder that you are currently living the life you once envisioned for yourself, basking in the warmth of a profound soulmate connection that you've longed for and undoubtedly deserve.
Permit yourself to relish the sweetness of this experience, surrender to the sensation of unity. You are precisely where you are meant to be, and it's a remarkably beautiful place to be!
DAILY HOROSCOPE FOR AQUARIUS  | Jan 20 – Feb 18
If everything seems a bit chaotic and uncertain, congratulations are in order! There's absolutely nothing wrong with you. We're entering into an eclipse season as a collective, so it's quite natural to feel like the ground beneath you is shifting.
The silver lining here is that your current circumstances are pushing you towards a heightened state of awareness. They're encouraging you to recognize the self-sabotaging patterns that have been holding you back from embracing the most authentic and untamed version of yourself.
So, Aquarius, grant yourself the freedom to peel away the layers of conditioning. Give yourself permission to step boldly into the most fully embodied expression of who you truly are.
DAILY HOROSCOPE FOR PISCES  | Feb 19 – Mar 20
Embrace the winds of change, Pisces. Do not be afraid of the myriad ways you are being summoned to grow, evolve, transform, and push beyond your known boundaries.
Even if the ultimate destination remains veiled in uncertainty, do not fear the path you are being guided to follow.
Your spirit guides and ancestors are walking beside you, assisting you in crossing this threshold. Place your trust in the unfolding process, and take a moment to assimilate the profound soul lessons that accompany your journey.