Today's Daily Horoscope For Oct. 14th, 2023 – SATURDAY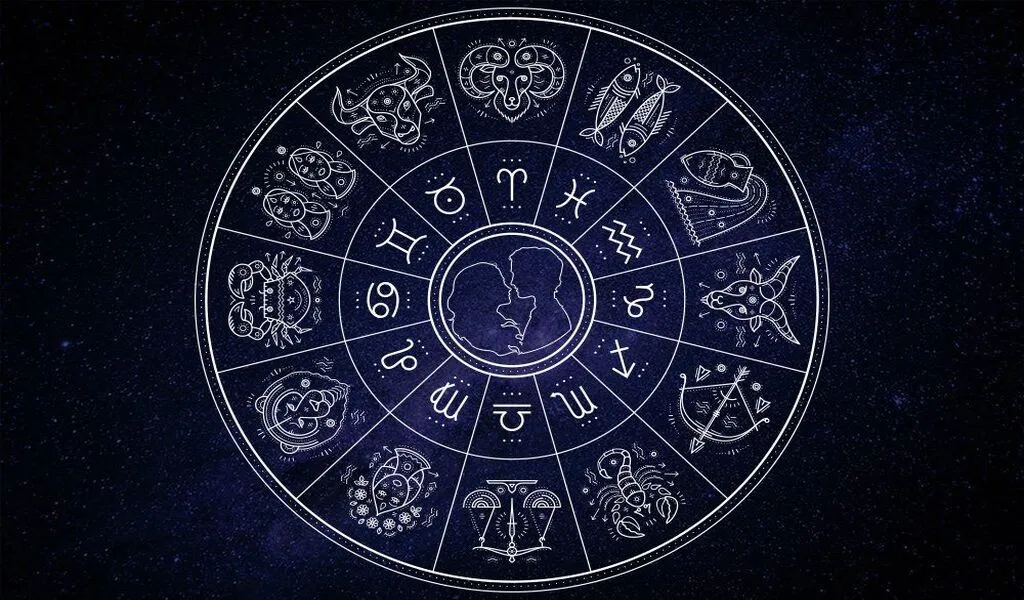 (CTN NEWS) – Daily Horoscope  – How prepared are you for the day? Are you aware of what to look out for? Check out your daily horoscope for October 14th, 2022, below to find exactly what your stars have in store for you!
THE DAILY HOROSCOPE FOR OCTOBER 14th, 2023, IS BELOW
DAILY HOROSCOPE FOR ARIES  | Mar 21 – Apr 19
The principle of cause and effect is constantly in action. In simpler terms, it's essential to consistently invest the effort needed to reach your desired destination without becoming fixated on a particular outcome.
A snippet from the cosmic conference: everything will eventually fall into place, Aries. If you've been dedicating your time and energy to a project that's still in its early phases, it's wise to maintain a certain level of confidentiality.
Not everyone needs to be informed about the enchanting work you're brewing behind the scenes.
DAILY HOROSCOPE FOR TAURUS  | Apr 20 – May 20
At any given moment, we face two choices: allowing bitterness to consume us or concentrating on the positive aspects in our lives. So, shift your focus to the good things, understanding that an attitude of gratitude can attract miraculous moments, my dear.
Moreover, you're urged to prioritize conscious coupling, making an effort to express to your loved one, both in actions and words, just how significant they are to you. P.S.: It seems that your love is destined to flourish along with you!
DAILY HOROSCOPE FOR GEMINI  | May 21 – Jun 20
You haven't come this far to second-guess yourself or allow the opinions of others to dominate your thoughts. Therefore, reclaim your inner strength, free spirit, as you embark on the changes you're being guided to make.
Keep in mind that the challenges you're facing are valuable lessons, highlighting where and how you can enhance your skills.
In your romantic relationships, this is a time of happiness and love! The cards are pointing towards a partner who truly understands and supports you, even during the most difficult times. It seems there's much to be grateful for, even amidst the eclipse season!
DAILY HOROSCOPE FOR CANCER | Jun 21 – Jul 22
In all honesty, you had an inkling. You were aware of their true nature from the beginning. You saw how their actions mirrored patterns from your past.
It's time to do yourself a favor and shift into a state of mindfulness. Take a moment to reflect on what you genuinely desire in your life right now.
If enacting certain changes necessitates having a conversation with the other person, then do so. Remember, you've come too far to compromise your truth or neglect your own needs in any way.
DAILY HOROSCOPE FOR LEO  | Jul 23 – Aug 2
Eclipses often usher in unforeseen changes. As someone who's engaged in the journey of self-discovery, you grasp the profound nature of this cosmic dance. Therefore, it's crucial to be attuned to what the Universe is trying to convey to you.
Take note of the areas in your life that you've outgrown, the aspects that you must release with serenity and affection. A celestial whisper from the cosmic conference: what you're leaving behind holds more significance than what you're creating space for.
DAILY HOROSCOPE FOR VIRGO  | Aug 23 – Sep 22
Virgo, there are no definitive answers to your questions. What you seek cannot be discovered externally. Set aside time for quietude. Cultivate moments of tranquility.
Make a deliberate effort to connect with the unchanging aspect within you. A celestial message overheard at the cosmic conference: the mists of confusion will dissipate in due course.
When it comes to matters of the heart, heed only the wisdom of your own heart. If you sense potential, engage in a dialogue with yourself and your partner about the life you envision together. P.S.: Don't hesitate to take that next step!
READ MORE: DAILY HOROSCOPE
DAILY HOROSCOPE FOR LIBRA  | Sep 23 – Oct 22
We understand, Libra! The recent new moon and eclipse in your sign have brought about a fair bit of turbulence.
You have the option to either succumb to the drama or choose to ground yourself in the present moment, even amid the fluctuations in your external world. Reminding yourself that all of this is ultimately unfolding for your highest and greatest good can help you maintain your center.
Oh, and here's one more thing! It's a great idea to keep things lighthearted and positive as you navigate the remainder of October. So, don't forget to take breaks and appreciate the simple joys in life.
Make time to smell the roses and relish the serenity of watching the sun gracefully rise over the horizon.
DAILY HOROSCOPE FOR SCORPIO  | Oct 23 – Nov 21
Just a gentle reminder, Scorpio: you've come a long way, and it's not the time to doubt yourself. You haven't journeyed this far to dim your inner light or let the opinions of others dictate how you should or shouldn't work your magic.
So, beautiful, shed that cloak of invisibility. Embrace your role as the brightest and most audacious star in the galaxy, regardless of the circumstances.
In your personal relationships, practice honesty. Grant yourself the freedom to express your truth, even if it stirs discomfort. And don't worry too much about being overly "polite" or trying to please everyone.
Those who are meant to be in your life will cherish you for being your genuine, authentic self.
DAILY HOROSCOPE FOR SAGITTARIUS  | Nov 22 – Dec 21
You're highly focused, driven, and have clear goals in mind. There's a lot you aim to accomplish in the days ahead, and you won't stop until you've reached your desired destination.
However, let this serve as a reminder to find a balance between 'doing' and 'being'. Taking some time for self-care won't impede your progress, Sagittarius!
In fact, it will empower you to transition into a more heart-centered space and offer your best to both yourself and your creative pursuits.
DAILY HOROSCOPE FOR CAPRICORN  | Dec 22 – Jan 19
You're in a phase of learning. Learning to articulate your truth, to assert your strength, and to express yourself in a manner that aligns with your authenticity.
You're discovering how to share your personal narrative with the inner assurance that those who truly matter will handle your heart with tenderness.
You're also realizing that your creative journey is uniquely yours, and you don't need to dilute your art to make it more "palatable" for the sake of pleasing others.
Simultaneously, you're recognizing that discipline is a vital element contributing to your success, and you're committed to showing up for your mission and vision consistently, day after day, month after month.
DAILY HOROSCOPE FOR AQUARIUS  | Jan 20 – Feb 18
If you sense that you've hit a plateau, it's a sign to make some adjustments. It's time to infuse new energy into the mix and embrace the opportunity to collaborate with those you share a creative synergy with.
The Universe seems to be presenting you with a chance to gain insights from your fellow travelers.
For those who prefer a solo journey, this new moon is an excellent moment to reflect on the content you're putting out. Your mission statement may require a refresh, Aquarius!
DAILY HOROSCOPE FOR PISCES  | Feb 19 – Mar 20
Quit voicing your weariness about the same old routine and take action to bring some change into your life instead. It doesn't necessarily require a complete upheaval, Pisces. Understand that every step you take in the right direction will create an impact.
Furthermore, tonight's new moon and eclipse provide an opportunity for you to reassert your personal power. Remind yourself that you don't need anyone's approval to shine or to present yourself as the most radiant, fearless, and remarkable version of yourself in the world.