Today's Daily Horoscope For Oct. 15th, 2023 – SUNDAY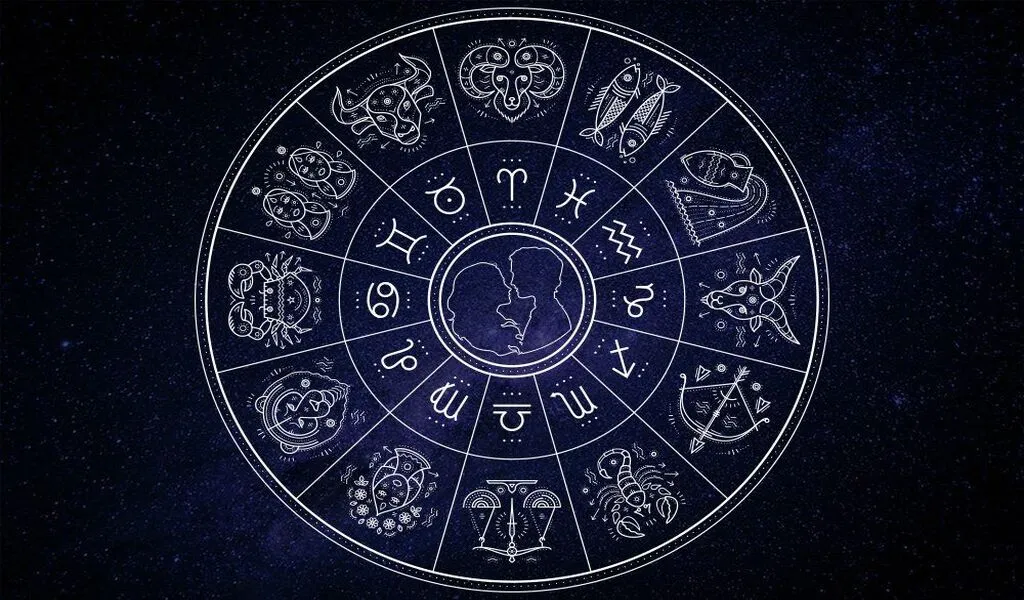 (CTN NEWS) – Daily Horoscope  – How prepared are you for the day? Are you aware of what to look out for? Check out your daily horoscope for October 15th, 2022, below to find exactly what your stars have in store for you!
THE DAILY HOROSCOPE FOR OCTOBER 15th, 2023, IS BELOW
DAILY HOROSCOPE FOR ARIES  | Mar 21 – Apr 19
Critics might label you as distant, but the reality is that you're quite expressive when the occasion calls for it. Those in your inner circle understand that you often wear your emotions openly.
The influence of the new moon in Libra has you experiencing the enchanting effects of love, and it's a delightful sensation! Embrace this feeling and share positivity with your loved ones, reminding them of their significance in your life.
DAILY HOROSCOPE FOR TAURUS  | Apr 20 – May 20
Taurus, it's important to clarify that your feelings for your loved ones are deep and sincere. You hold their presence in high regard, but you also cherish your moments of solitude.
It's perfectly fine to communicate your need for some personal space without burdening yourself with guilt or shame.
uring this time, you might find a strong calling to explore your artistic and creative side, allowing your love and energy to flow onto the canvas. Remember, you are a tangible expression of the Divine, and through you, the Divine engages in the dance of life.
DAILY HOROSCOPE FOR GEMINI  | May 21 – Jun 20
Indeed, the fatigue you're experiencing is undeniable, and at this moment, it's urging you to take a step back and shower yourself with the love you truly deserve.
It's essential to hit that pause button and be kind to yourself, recognizing that everything you're going through is temporary.
On a positive note, this phase in your life is serving as a reminder that you are cherished and looked after. Shift the narrative from yearning to a sense of belonging. Allow those who hold a special place in your heart to uplift you and provide the support you need.
DAILY HOROSCOPE FOR CANCER | Jun 21 – Jul 22
The chemistry between you two is undeniably strong, and this has been evident to you for some time. Therefore, Cancer, it's time to take that next step.
Grant yourself the freedom to delve deeper into this connection if that's what you wish. The universe is delivering the elixir of love into your life this month.
Consequently, October is set to be a particularly creative period for you, dear moon child. This is your signal to release any self-imposed constraints and wholeheartedly pursue pleasure.
DAILY HOROSCOPE FOR LEO  | Jul 23 – Aug 2
Leo, it's perfectly fine to admit that you don't have all the answers. It's okay to feel like you're navigating through life without a clear roadmap, unsure of your destination.
As you mourn the passing of the old and give birth to a new version of yourself, uncertainty becomes your constant companion.
Rather than seeking external support or guidance, turn to the strength within you. Embracing life as it unfolds will bring you a sense of peace as you journey through the tunnel of eclipses.
DAILY HOROSCOPE FOR VIRGO  | Aug 23 – Sep 22
Virgo, there's a deeper dimension to this connection, and it has always existed. It's time to release your fear of your own emotions and dismantle the barriers that have kept you from the union you yearn for and truly deserve.
Additionally, remember that open and honest communication is the linchpin.
Unless you express your feelings and desires fully, they won't have the insight needed to co-create something beautiful with you.
READ MORE: DAILY HOROSCOPE
DAILY HOROSCOPE FOR LIBRA  | Sep 23 – Oct 22
Libra, you can't evade the pain, so allow yourself to experience and process what must be felt. Recognize the emotions that are seeking acknowledgment within you, dear one.
Understand that all that you're going through is temporary. On a positive note, the eclipse season is gifting you with the chance to unlock your heart.
Embrace the opportunity to dissolve into unity with your beloved, experiencing the profound sense of oneness. Don't permit your past to hinder you from saying yes to the joy and beauty of this present moment, adventurous soul!
DAILY HOROSCOPE FOR SCORPIO  | Oct 23 – Nov 21
Scorpio, you're no stranger to the idea that eclipse seasons often bring chaos. However, as someone committed to self-growth and self-healing, you recognize that old wounds resurface for a purpose.
Rather than resisting the process, embrace it fully, from the turbulent times to the moments of sadness, knowing deep within that you have the ability to transform your wounds into wisdom.
Be gentle and patient with yourself as you navigate this journey. Within the chaos, a new version of yourself is poised to emerge from the ashes of the old one.
DAILY HOROSCOPE FOR SAGITTARIUS  | Nov 22 – Dec 21
The period between two eclipses is commonly referred to as the "eclipse tunnel.", it's not surprising for you to be aware of the persistent uncertainty that accompanies this phase. I encourage you to do yourself a favor by taking a moment to pause, breathe, and make room for everything that is resurfacing in your life right now.
At the same time, try to release the urge to analyze your emotions intellectually. By reconnecting with your heart, you'll discover the peace and serenity you seek.
If you've been feeling overwhelmed consistently, consider focusing on grounding practices. Walking barefoot to connect with the earth or returning to your yoga mat can be particularly helpful.
DAILY HOROSCOPE FOR CAPRICORN  | Dec 22 – Jan 19
Eclipses tend to evoke emotions that may have remained unexplored or unresolved. Capricorn, you've gained insight into this phenomenon over the years.
The current chapter of your life is centered around staying anchored in your core, much like being the calm at the center of a storm.
By taking on the role of an observer, you can effectively address what is surfacing at this moment. If you sense an inner call to engage in release rituals or to shed the past, be open to severing any unnecessary attachments.
DAILY HOROSCOPE FOR AQUARIUS  | Jan 20 – Feb 18
However, severing ties with others is not always the best solution. Take a moment to reflect on whether you've addressed the emotions resurfacing within you. Consider whether you've extended compassion to yourself and the other individuals involved.
Today, the guidance from the cards advises you to introduce gentleness into the situation and to recognize that peace is preferable to conflict, dear one. If you're grappling with mental health issues, don't hesitate to take the necessary time off.
Seeking support from your healer or therapist during this time can help you navigate the challenges posed by the eclipse.
DAILY HOROSCOPE FOR PISCES  | Feb 19 – Mar 20
We understand, Pisces. Your desire to say yes to everything and fulfill every commitment by yourself is clear. However, even superhumans have their limitations. It's important to bear this in mind as you navigate the eclipse tunnel.
So, choose to say yes only to the opportunities that truly align with the essence of your soul's purpose, while also finding a balance among the various roles you're currently called to assume.
Remember that the Universe acts as a gentle and loving guardian, continuously supporting the evolution of your soul in each and every moment.