Today's Daily Horoscope For Oct. 13th, 2023 – FRIDAY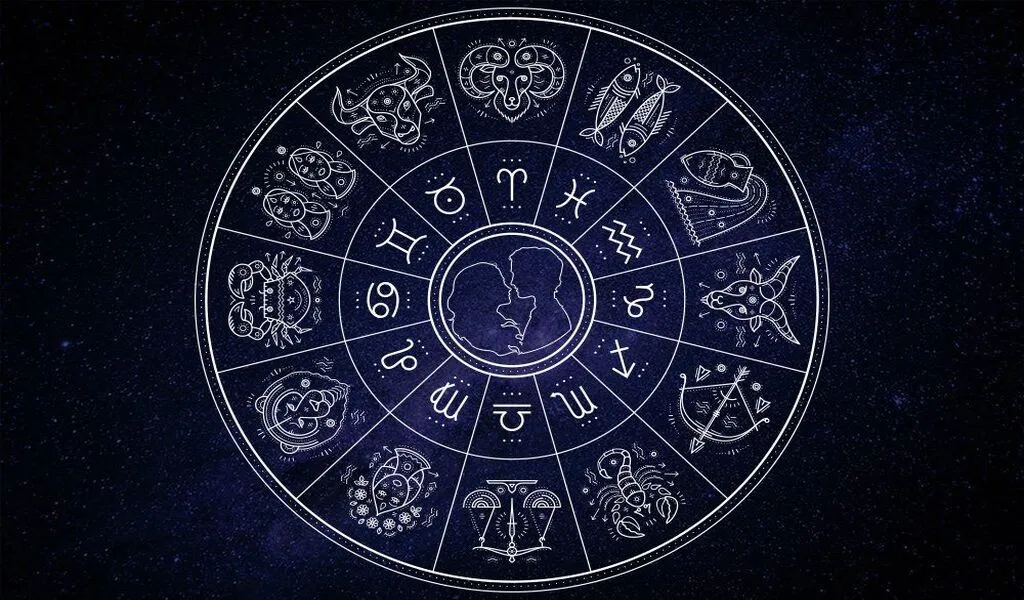 (CTN NEWS) – Daily Horoscope  – How prepared are you for the day? Are you aware of what to look out for? Check out your daily horoscope for October 13th, 2022, below to find exactly what your stars have in store for you!
THE DAILY HOROSCOPE FOR OCTOBER 13th, 2023, IS BELOW
DAILY HOROSCOPE FOR ARIES  | Mar 21 – Apr 19
Release the urge to downplay your desires, Aries. Embrace your inner emotions without overthinking or justifying them to others. Your feelings are valid, and now is the moment to embrace this profound catharsis.
In honor of the dark moon tonight, contemplate penning a letter to someone else or a former iteration of yourself.
Afterwards, offer it to the ceremonial flames as a means of letting go of what no longer aligns with your highest and best self, my dear.
DAILY HOROSCOPE FOR TAURUS  | Apr 20 – May 20
Now is the perfect time for love, Taurus! Embrace the season of expanding your heart and celebrate the connections you've intentionally brought into your life.
Find comfort in knowing that everything is unfolding as it should, with the universe's unseen support beyond your wildest imagination.
This moment also encourages you to tap into your generous nature, giving freely without concern for what you'll gain in return. Overheard at the cosmic gathering: The Universe operates in mysterious and wonderful ways, my adventurous friend.
DAILY HOROSCOPE FOR GEMINI  | May 21 – Jun 20
If you've been grappling with a creative block for a while, it's time to shift the atmosphere, the vibes, and the energy. Head out into the wild and allow life to unfold around you.
Embrace your passions and make room for what ignites your soul. Trust that everything else will fall into its rightful place.
We assure you! If you're considering a new business venture or contemplating a promising opportunity, examine the offer thoroughly and ask, "What's in it for me?" Just a friendly reminder: we are currently in eclipse season.
DAILY HOROSCOPE FOR CANCER | Jun 21 – Jul 22
You've dedicated your whole life contorting yourself, striving to become a more agreeable, more acceptable version of who you are. Consider this groundbreaking idea: what if you didn't need to be anyone other than your genuine self to be cherished by those in your life?
You are uniquely you, and that's your superpower, Cancer. So, embrace your true self in every circumstance. Step into the vast world as the splendid and most authentic version of yourself. The world will simply have to adapt its expectations.
DAILY HOROSCOPE FOR LEO  | Jul 23 – Aug 2
Occupying a position of authority comes with its advantages and disadvantages. On one hand, you have the authority to effect significant changes and put plans into action.
On the flip side, you may not always be the most adored person in the neighborhood. It's in your best interest to release the desire for constant validation and concentrate on fulfilling the collective's needs.
If your vision is grandiose, it might necessitate a few concessions along the way.
DAILY HOROSCOPE FOR VIRGO  | Aug 23 – Sep 22
Virgo, there's no need for you to go it alone. You don't have to face everything in solitude. Grant yourself the freedom to rely on your support system, to reach out to those who truly see, hear, and understand you.
Your squad has your back, my dear friend! Moreover, the chance to connect with a special someone on a deeper level could be in the cards for you.
Take this as a sign that they're just as dedicated to finding solutions as you are. A piece of advice: communicate your intentions clearly, with faith in the best possible outcome. Everything is falling into place for you in the most unexpected way!
READ MORE: DAILY HOROSCOPE
DAILY HOROSCOPE FOR LIBRA  | Sep 23 – Oct 22
Every chapter of our lives carries its own unique lessons and its own set of challenges. These experiences may not always be immediately clear to us, but time has a way of unveiling what we must learn to heal and grow into our best selves.
You, Libra, have a deep understanding of this. You are moving through life with trust, faith, and surrender.
You're opting for the path of least resistance as a means to prepare for the upcoming new moon and eclipse in your sign.
DAILY HOROSCOPE FOR SCORPIO  | Oct 23 – Nov 21
Scorpio, it's time to contemplate what brings you pleasure and how you prioritize having fun. This week, make it a point to follow your happiness and make room for joy.
Everything else can take a backseat for now. If you've been overly analytical of your emotions or too inflexible about everything, consider this your reminder to simply be and breathe.
Let whatever needs to pass, flow through you, while you remain centered amid the chaos. The message from the cards is clear: the light at the end of the tunnel is not a mere product of your imagination.
DAILY HOROSCOPE FOR SAGITTARIUS  | Nov 22 – Dec 21
We get it, Sagittarius! You want to do what's right for you, but you also want to do what's right for the collective. There is a way to find a middle ground between the two. Return to that space of silence.
Allow the answers to come through from your superconsciousness. If you're in the midst of a legal battle, get help. Seek the guidance of an expert in the given field. When in doubt, remember that clarity is the magic word.
DAILY HOROSCOPE FOR CAPRICORN  | Dec 22 – Jan 19
Capricorn, this isn't solely about your perspective or what aligns with your current feelings. Take a step back and make a deliberate attempt to grasp their viewpoint. Finding a compromise is crucial right now.
If you're entangled in a legal dispute, seek advice from an expert and don't hesitate to get assistance if necessary.
And one more thing – ensure you handle the necessary formalities so you can direct your attention towards what truly matters.
DAILY HOROSCOPE FOR AQUARIUS  | Jan 20 – Feb 18
At any given moment, you face two choices: to endlessly complain about what's not working or to seize life by the horns and embrace all the richness it has to offer.
Our sincere hope is that you opt for the latter, Aquarius! We genuinely wish for you to say yes to all the richness and delightful experiences pouring into your life right now.
In matters of romance, you're urged to approach with courage and an open heart. Your past doesn't dictate your present or future. Remember this as you intentionally break down the barriers, my adventurous friend.
DAILY HOROSCOPE FOR PISCES  | Feb 19 – Mar 20
Pisces, the Universe is sending you a clear and resounding message. Currently, it's revealing what has fulfilled its role in the grand plan of things.
So, release it with love. Release it with joy and without struggle. It's time to place your trust once more in yourself and in the higher and lower divine forces. A gentle reminder: what you're leaving behind is much greater than what you're making room for.