Today's Daily Horoscope For Oct. 12th, 2023 – THURSDAY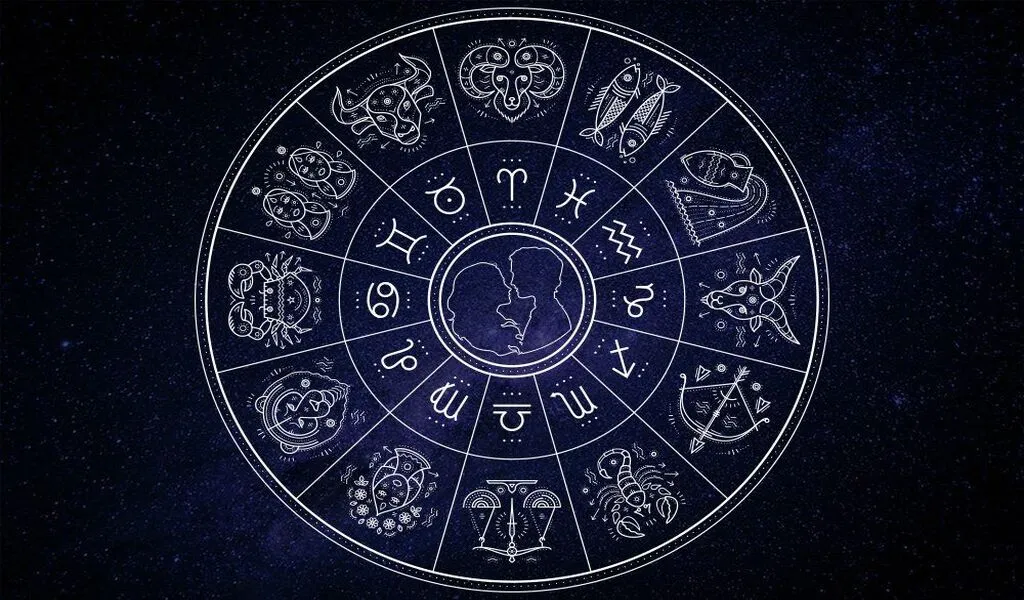 (CTN NEWS) – Daily Horoscope  – How prepared are you for the day? Are you aware of what to look out for? Check out your daily horoscope for October 12th, 2022, below to find exactly what your stars have in store for you!
THE DAILY HOROSCOPE FOR OCTOBER 12th, 2023, IS BELOW
DAILY HOROSCOPE FOR ARIES  | Mar 21 – Apr 19
Why delay your sacred self-care rituals until the weekend? There's no better moment than the present, Aries.
Today is the day to take a leisurely stroll through the woods, savor the fragrance of blooming roses, enjoy a soothing cup of lavender tea, and witness the sun's return to the shore.
If nature therapy isn't your thing right now, consider scheduling a spa day at your preferred boutique resort and grant yourself the freedom to relax.
DAILY HOROSCOPE FOR TAURUS  | Apr 20 – May 20
We understand, Taurus! It seems like you're in a dilemma, torn between your desire to contribute to the greater good and your need to stay true to yourself.
Fortunately, there's a middle path to discover. Take some time for deep reflection, but be careful not to allow guilt to dictate your choices.
Additionally, during this dark moon phase, there's an emerging theme of reconciling with your past. Ask yourself what you must release to create room for more positivity and joy in your life.
DAILY HOROSCOPE FOR GEMINI  | May 21 – Jun 20
You always have a choice, regardless of the circumstances: you can allow life to embitter you, or you can opt for a better path, despite whatever has happened in the past.
It appears that you're inclined to choose the latter! It seems like you're ready to release your burdens and make room for brightness.
During this dark moon phase, peace is a significant theme in your interpersonal relationships. Connect with your compassionate side and be willing to engage in that challenging conversation you've been putting off for a while.
DAILY HOROSCOPE FOR CANCER | Jun 21 – Jul 22
Cancer, what is your passion and purpose, your "ikigai"? What motivates you to wake up each day with enthusiasm and a smile?
Today, you're urged to view your purpose as an ongoing journey rather than a final destination, as you dedicate yourself to consistently pursuing your grand vision.
By letting go of concerns about the "why" and "how," you can access the realm of miraculous possibilities. When it comes to the prosperity you seek and rightly deserve, have faith that it will come to you as long as you remain faithful to your path.
DAILY HOROSCOPE FOR LEO  | Jul 23 – Aug 2
The solution can often be found in silence, and sometimes, taking action means embracing non-action. So, Leo, grant yourself the space to simply exist and breathe. Let the truth unveil itself in its divine timing.
Your angels and spirit guides are making efforts to communicate with you, dear Leo. For those who have been dedicating themselves to awakening their inner healer, it's time to step into your own power and offer the healing gift of love to those around you.
DAILY HOROSCOPE FOR VIRGO  | Aug 23 – Sep 22
Breaking generational curses, reshaping the norms, and altering the course of history isn't a simple task. But, someone has to tackle the challenging work, my friend!
Here's a little reminder: not every act of your self-expression and service to the community will receive immediate recognition or approval.
On certain days, you might encounter resistance or opposition. For the sake of your own well-being, release your attachment to specific outcomes.
Trust that divine forces are collaborating with and through you to bring about significant changes that will materialize at the right time.
READ MORE: DAILY HOROSCOPE
DAILY HOROSCOPE FOR LIBRA  | Sep 23 – Oct 22
Are your responsibilities starting to breed resentment? Is a role that once brought you joy now causing distress? It's a signal to redirect your attention inward, Libra. It's time to strike a balance between giving and receiving.
Keep in mind that by neglecting your own needs, you can't truly serve the greater good.
As a way to ready yourself for the upcoming new moon in your sign, consider releasing a self-limiting belief, symbolically letting it go in the fire to create room for personal growth and expansion.
DAILY HOROSCOPE FOR SCORPIO  | Oct 23 – Nov 21
The incessant chatter, air kisses, and superficial conversations have worn you out. You're weary of feigning interest in matters that mean very little to you. So, redirect your focus inward, my dear.
Allow yourself the time to simply exist and breathe, or hit the reset button if that's what you need at this moment. Keep in mind: you are currently in the midst of a healing period. It's perfectly acceptable to prioritize personal growth above all else.
DAILY HOROSCOPE FOR SAGITTARIUS  | Nov 22 – Dec 21
Sagittarius, how do you create a safe and nurturing space for yourself? How do you offer love and care when you need it most? Consider this your reminder to embody your inner Divine Mother.
Take the time to fill your own cup and replenish your inner reserves. As we enter the dark moon phase, it's natural to feel more sensitive.
Stay away from harsh environments and choose to be around people who provide you with a sense of safety. If miscommunication has been a concern, seek a gentle way to express your feelings about the situation to the other person.
DAILY HOROSCOPE FOR CAPRICORN  | Dec 22 – Jan 19
You might opt for the quick and easy path to achieve immediate success, but deep down, you understand that this kind of success is short-lived.
Your true calling lies in pursuing significant goals and a long-term vision. You're aware that your dedicated efforts will eventually yield remarkable results.
So, Capricorn, stay committed to your dreams with unwavering determination. Keep in mind that unseen forces are supporting you every step of the way.
DAILY HOROSCOPE FOR AQUARIUS  | Jan 20 – Feb 18
Aquarius, the future looks just as promising as it feels! The forthcoming new moon in Libra is poised to bring opportunities for your personal growth and advancement.
When evaluating a decision, it's crucial to ask yourself, "Will this offer enable me to flourish and radiate my light in the ways I'm meant to?" It appears that you were born to ignite radical change and sow the seeds of transformation on a collective level.
DAILY HOROSCOPE FOR PISCES  | Feb 19 – Mar 20
Life never presents us with challenges we're not ready to face. Each experience is orchestrated with a divine purpose.
Every opportunity that comes our way is in harmony with the growth of our soul. Bid farewell to self-doubt and usher in faith, replacing fear with trust. It's time for you to stretch and expand, Pisces. It's time to regain your faith in yourself and take that symbolic leap of faith.