Today's Daily Horoscope For Oct. 11th, 2023 – WEDNESDAY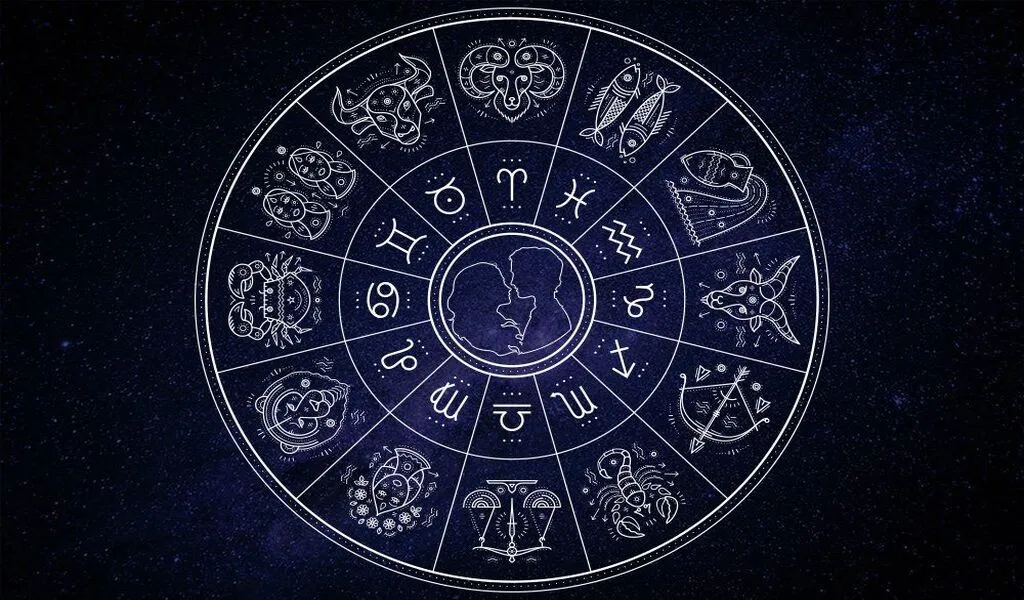 (CTN NEWS) – Daily Horoscope  – How prepared are you for the day? Are you aware of what to look out for? Check out your daily horoscope for October 11th, 2022, below to find exactly what your stars have in store for you!
THE DAILY HOROSCOPE FOR OCTOBER 11th, 2023, IS BELOW
DAILY HOROSCOPE FOR ARIES  | Mar 21 – Apr 19
We understand, Aries! We sense your desire to fast-forward this narrative, to awaken in a world where everything is flawless and rosy. However, the reality is that perfection remains an elusive dream.
The more we anticipate the world to shower us with love, validation, and fulfillment, the more we subject ourselves to disappointment.
For today, take a moment to sit with the emptiness and listen to its wisdom. Allow yourself the freedom to create a nurturing space in the manner that resonates with you, infusing it with gentleness and compassion.
A gentle reminder: the beautiful truth is that you are 'the one' you've been seeking.
DAILY HOROSCOPE FOR TAURUS  | Apr 20 – May 20
Taurus, this isn't about 'the other.' It's about your relationship with yourself. Take a moment to ponder: Are you ready to have faith in your dreams even when no one else does? Will you stand by your side, unwavering, even when the world seems to have abandoned you?
The mission you've chosen isn't for the faint-hearted, but the bright side is that you possess the strength, courage, and resilience needed to overcome the obstacles on your path and reach the finish line.
You are more than capable of accomplishing your goals, no matter what challenges lie ahead.
DAILY HOROSCOPE FOR GEMINI  | May 21 – Jun 20
Gemini, ask yourself, are they actively choosing you? Are they there for you when it truly counts, honoring the promises made under the moon's gentle glow?
If you sense that you're being regarded as a mere option, it's time to engage in a candid and sincere conversation with them. Share your needs and desires openly, as "clarity" is the key, my friend.
And remember, don't hesitate to prioritize yourself repeatedly. It's perfectly okay to choose yourself time and time again.
DAILY HOROSCOPE FOR CANCER | Jun 21 – Jul 22
We understand your pain, Cancer. You've experienced deception and heartbreak from those you've loved, and it's left you contemplating whether to fortify your defenses.
But should these past hurts be the cause of wearing an armor as you move through life? Here's some wisdom for you: don't allow your circumstances to embitter you, my magical friend.
At this moment, you're being encouraged to reflect on what constitutes healthy boundaries and how you can integrate them into your life. Balancing self-protection with an open heart is the key to your growth and well-being.
DAILY HOROSCOPE FOR LEO  | Jul 23 – Aug 2
Leo, it's important to acknowledge that we don't always possess all the answers or see the full picture when we're navigating through uncertain times.
In such moments, our best course of action is to remain connected to our inner compass, to the wise voice that directs us toward making better decisions every day.
Keep in mind: don't dismiss the messages that come to you as mere impulses.
When in doubt, reflect on times in your life when you trusted your higher self, took a leap of faith, and despite the fear and apprehension, you landed firmly on your feet. Those experiences can serve as a reminder of your capacity to overcome uncertainty and thrive.
DAILY HOROSCOPE FOR VIRGO  | Aug 23 – Sep 22
Desire, Virgo, possesses a peculiar ability to grow and spawn new wishes when we least expect it. Each time one wish is granted, another emerges, leading us into a cycle of dissatisfaction.
However, you find yourself in a state of contentment. You recognize that the present moment is a precious gift, and you're reveling in the joy and beauty it holds.
Word from the cosmic conference is this: by attuning your inner radio to the frequency of gratitude, you become a magnet for miracles. Embracing the current moment with appreciation can lead to the attraction of wonderful experiences and opportunities into your life.
READ MORE: DAILY HOROSCOPE
DAILY HOROSCOPE FOR LIBRA  | Sep 23 – Oct 22
Libra, where is your focus directed? Are you granting more authority to that which is unraveling or to the enigmatic forces that are harmoniously aligning? The choice has forever been yours to make.
Consider swapping your old perspective for a fresh one. Let awe and wonder be your new superpowers.
At the cosmic conference, they're saying it's time to embrace all the richness and delight that life offers with an open heart. Move forward with trust, faith, and surrender, knowing that everything is indeed falling into place.
Your ability to perceive the beauty and magic in each moment can lead you to a path of grace and serenity.
DAILY HOROSCOPE FOR SCORPIO  | Oct 23 – Nov 21
Scorpio, remember that haters will always hate because that's simply what they do. However, you hold the choice in your hands. You can opt to become bitter or better. So, which path will you choose?
Always keep in mind: you are the creator of your reality, and you possess the ability to rewrite your story. In fact, you're currently surrounded by significant manifestation energy.
Let the fulfillment of your wishes serve as a powerful reminder of the might of intention and the strength that comes from moving through life with trust, faith, and surrender.
And by the way, just so you know, the Spirit is there to support you, my wild friend!
DAILY HOROSCOPE FOR SAGITTARIUS  | Nov 22 – Dec 21
Sagittarius, we understand that you might be feeling stuck between a rock and a hard place. However, it's crucial to keep in mind that you're not the same person you were a year ago, or even just six months ago.
So, why would you revert to your old ways? Why let the cycle of self-sabotage repeat itself?
Here's some wisdom for you: ignite the lamp of awareness and remember that history doesn't have to replay itself. You have the power to break free from old patterns and make different choices that lead to growth and positive change.
DAILY HOROSCOPE FOR CAPRICORN  | Dec 22 – Jan 19
Capricorn, let's face the truth: being in a position of power can often feel like a double-edged sword. There are days when you can play the role of the good cop, but on most days, you end up as the bad cop or the villain in someone else's narrative.
However, to manifest your vision and sow the seeds of change in the collective consciousness, you must continue doing what needs to be done.
Stay true to yourself and your path. Acting with consciousness and integrity will allow you to move forward on your journey. Remember that despite the challenges, your commitment to your vision will lead to meaningful progress.
DAILY HOROSCOPE FOR AQUARIUS  | Jan 20 – Feb 18
Aquarius, we understand your penchant for diving into the depths of existentialism every now and then. But deep down, you're aware that this indulgence doesn't really serve your well-being.
It's time to shift your perspective. Acknowledge the order within the chaos. Recognize the aspects of your life that are actually falling into place.
Simultaneously, release your resistance where it's necessary. Keep in mind that as you break free from old patterns, it's natural to feel like you're occasionally walking through a dark tunnel.
Embrace the change, and focus on the positive aspects of your journey to navigate these challenging moments.
DAILY HOROSCOPE FOR PISCES  | Feb 19 – Mar 20
Consider, dear Pisces, what wellness means to you and how you can sustain a healthy lifestyle. It's not just about counting calories but about attuning yourself to your body's requirements and providing it with the nourishment it craves.
Concentrate on maintaining a nutrient-rich diet and explore ways to introduce superfoods and supplements that can enhance your vitality and metabolism.
If you're eager to make positive changes but feel uncertain about where to begin, seeking guidance from an expert to understand your unique body type is a highly recommended step at this time. This will help you tailor your approach to wellness to best suit your individual needs.