Today's Daily Horoscope For Mar. 27th, 2023 – MONDAY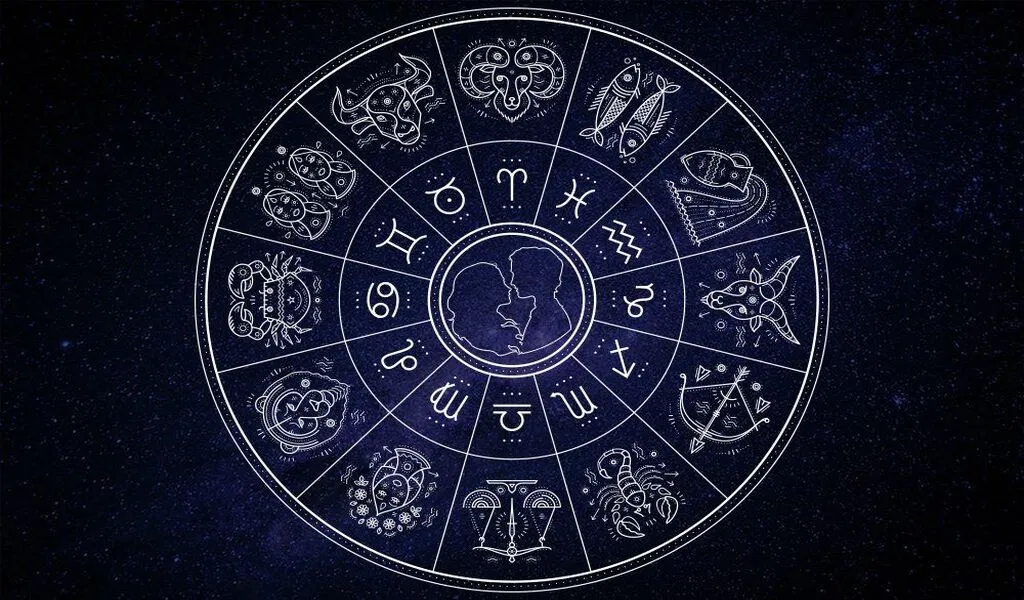 (CTN NEWS) – Daily Horoscope  – How prepared are you for the day? Are you aware of what to look out for? Check out your daily horoscope for Mar. 27th, 2022, below to find exactly what your stars have in store for you!
THE DAILY HOROSCOPE FOR MAR. 27th, 2023, IS BELOW
DAILY HOROSCOPE FOR ARIES  | Mar 21 – Apr 19
With effort and diligence, anything is possible, according to Ganesha. The greatest blessing in your life right now will be receiving the love and blessings of the elders.
The mind will be content when spending time with family and friends. There will be financial strain. Avoid making any investments because it will be difficult to recover your money back.
Students will need to concentrate more on their difficult tests. In the area of quantity, don't compromise on quality. Don't let the constant indifference at work interfere with family life.
Health changes can be both significant and minute.
DAILY HOROSCOPE FOR TAURUS  | Apr 20 – May 20
According to Ganesha, time will pass as people arrive and are welcomed. There will be gift exchanges. Even if the budget is poor, it will be sufficient for the family's enjoyment.
The young class will take their future goals seriously. Keep in mind that you can miss some crucial tasks while engaging in all of these activities. It's critical to give each task your full attention.
You'll need to work more and be more diligent in business right now. A minor argument between a husband and wife is possible. There will be issues with the elders of the house's health.
DAILY HOROSCOPE FOR GEMINI  | May 21 – Jun 20
The speed of time will move in your favor, according to Ganesha. Social divides will widen. Relief will come from solving a problem that has persisted for a while.
Any major investment can now be made at the ideal time. Conditions can be a little adverse in the afternoon. A balanced budget for home costs should be made, as well as any erroneous expenditures.
Court cases will experience certain challenges. A skilled opponent can be a significant problem for you. The environment within the family will be harmonious. Be cautious of seasonal illnesses.
DAILY HOROSCOPE FOR CANCER | Jun 21 – Jul 22
Today will be a joyful day with the family, according to Ganesha. Additionally, some positive news will come from someplace. You will succeed in achieving your goals with the aid of efficiency.
Even if everything goes well, you will yet feel lacking in some way. You won't find a justification for it if you give it some thought. Maintain emotional and anger control.
You'll approach the work and seriously. We'll keep the peace and joy in the family. Too much effort and hard work will result in exhaustion and physical aches.
DAILY HOROSCOPE FOR LEO  | Jul 23 – Aug 2
You will have the chance to attend any convention or function, according to Ganesha. You will also receive a respectful greeting. Marriage, employment, and other child-related endeavors will be successful.
You ought to be able to manage your rage and anger. Over-dependence on someone can be harmful. The elderly family members need to have their health taken care of.
On the area plan, work will begin in trade. The ambiance of the family will be preserved. The health will be good, but it's important to watch out for any reoccurring illnesses.
DAILY HOROSCOPE FOR VIRGO  | Aug 23 – Sep 22
Respect for time, according to Ganesha, improves reputation. You'll feel better if you talk to the positive individuals in your life. Wonderful moments will pass.
You will easily perform other duties in addition to the ones you do every day. With kids, don't leave it too late. If not, harassment might happen.
In some cases, there may even be shame. Prior to the arrival of the rupee, the route will also be prepared. Controlling erroneous spending is crucial for this reason.
Employee partnerships and continuous interactions will lessen stress. A family member will support you in every trying circumstance. Allergies, coughing, and colds will be an issue.
READ MORE: DAILY HOROSCOPE
DAILY HOROSCOPE FOR LIBRA  | Sep 23 – Oct 22
You must put your all into everything, according to Ganesha. Furthermore, positive outcomes will be attained. Women will focus particularly on enhancing their personalities.
The time is right for achieving goals and dreams. Utilize it wisely. Keep in mind that critical and necessary tasks may go unfinished as a result of carelessness and delay.
Today's event might have to be insulting or damaging to honour. Maintain positive relationships with senior citizens. As your work quality increases, you may be able to obtain a good order.
The husband and wife's ongoing disputes will be resolved. Seasonal illnesses including headaches and fevers are possible.
DAILY HOROSCOPE FOR SCORPIO  | Oct 23 – Nov 21
Ganesha predicts that today will bring about numerous opportunities and a turn for the better in the circumstance. In addition, learning something new will take time.
You will be better off because of this encounter in real life. Any positive news will also be heard. There will be conflict inside the family at some point.
Sibling coordination can be shaky. With income, expenses will increase. Expand the parameters of public relations and marketing. You can learn useful information about a child's chirping at home. Health is a moving target.
DAILY HOROSCOPE FOR SAGITTARIUS  | Nov 22 – Dec 21
Any significant work using a vehicle or on land may be achievable, according to Ganesha. It will become enjoyable with time. With one's own folks, advantages can be attained and enjoyable moments can be had.
The young class's confidence will soar if they succeed in the interview. It's crucial to remember that not everyone can be trusted. Your two greatest weaknesses are emotions and generosity.
Today's work environment will present some challenges for you. Family members will receive assistance when things are tough. There could be an issue with the blood pressure.
DAILY HOROSCOPE FOR CAPRICORN  | Dec 22 – Jan 19
Any significant news or information can be obtained today, according to Ganesha. Money-related tasks will be finished. You'll experience mental peace. An event can also keep you busy.
There will be some concern for the youngsters. There will be unneeded anxiety and agitation. You might not be able to maximise your potential as a result.
More seriousness and focus are required in the workplace. The beauty of marriage will be there. Pay attention to things like physical activity and exercise in addition to a balanced diet.
DAILY HOROSCOPE FOR AQUARIUS  | Jan 20 – Feb 18
Fate is on your side today, according to Ganesha. Despite the challenges and hurdles, you will be able to finish all the necessary work. The circumstances surrounding the long-running controversy will likewise be maintained.
Friendships and professional connections will improve. Limit and balance your spending by your needs. Consider your options before borrowing money for a vehicle or piece of land.
In the field, any work can be stopped. A third party can cause misunderstandings between a husband and wife. Driving carelessly of any kind can be dangerous.
DAILY HOROSCOPE FOR PISCES  | Feb 19 – Mar 20
According to Ganesha, this period will be energized, vigorous, and enthusiastic. Children will respect you more if you are patient with them. Even if there are numerous forms of charges, you can control them.
When interacting with relatives, use caution. Something that is likely to worsen the relationship could be spoken. Cost management is necessary to some extent.
Before beginning a business partnership with new parties or new individuals in the industry, consider your options. At home, couples will continue to love one another. There will be issues like flatulence and constipation.