Studies Show Ultra-processed Food Raises Heart Attack And Stroke Risk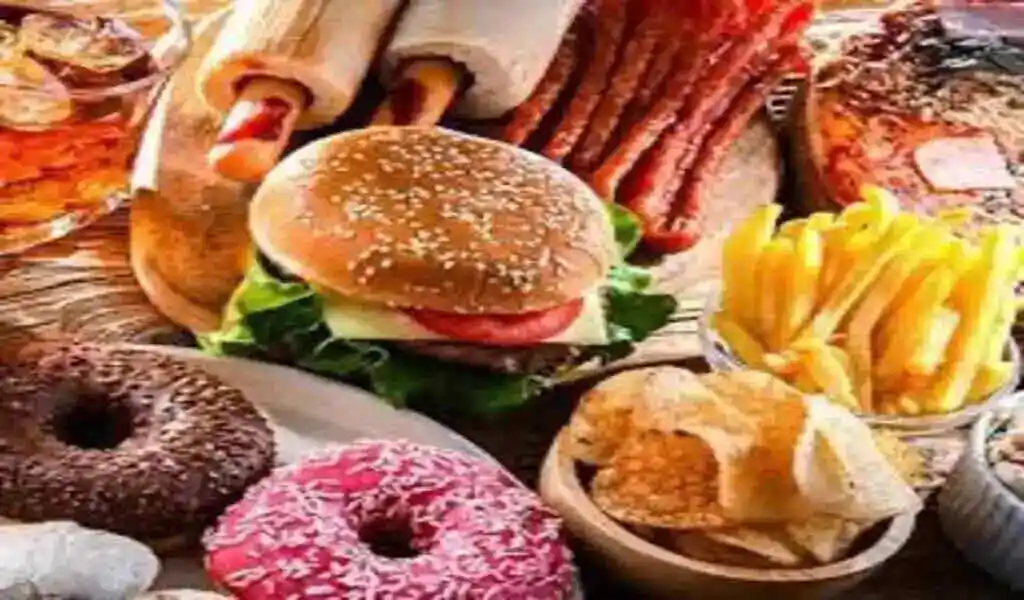 (CTN News) – According to two studies, ultra-processed foods significantly increase the risk of high blood pressure, heart disease, heart attacks and strokes.
In recent years, cereals, protein bars, fizzy drinks, ready meals, and fast food consumption have soared. Diets in the US and UK are dominated by ultra-processed foods. Young, poor and disadvantaged people consume up to 80% UPF.
Experts say a "tidal wave of harm" is caused directly by UPF as new research reveals. A pair of large studies presented at the world's largest heart conference revealed UPF's devastating effects.
Those who consume the most UPF in their diet are 39% more likely to develop high blood pressure than those who consume the least. Even after salt, sugar, and fat were adjusted.
Cardiovascular diseases such as heart disease, peripheral arterial disease, aortic aneurysms, kidney disease, and vascular dementia are associated with hypertension.
Another study found that people who ate the most UPF were 24% more likely to suffer a heart attack, stroke or angina.
By increasing UPF consumption by 10%, heart disease risk increased by 6%. UPF making up less than 15% of diet was associated with lowest risk of heart problems, according to a Chinese study.
Researchers and scientists from around the world learned about the studies at the European Society of Cardiology meeting in Amsterdam. After the results, experts called for action.
Multi-processed foods are ultra-processed foods. Preservatives and additives are often present. Fresh fruit and vegetables, plain yoghurt, and homemade bread are often also high in fibre and nutrients.
Studies have linked ultra-processed foods to obesity, type 2 diabetes, and cancer.
Anushriya Pant, of the University of Sydney, said many people were unaware that foods they assumed were healthy, such as sandwiches, wraps, soups and low-fat yoghurts, were actually UPF. High blood pressure could be caused by foods you consider healthy.
UPF is typically eaten more by women. There is need for further research to determine whether Ultra-processed Food diets and low-fat foods are driving this.
Dr Chris van Tulleken, author of Ultra Processed People, says these new studies confirm a growing body of evidence that UPF consumption increases cardiovascular risk.
"Some of it will seem like junk food, but it can also be healthy, nutritious, environmentally friendly, or helpful for weight loss if it's organic, free-range, or ethical. Most foods with health claims are UPF.
In the same way as smoking, these products increase the risk of cardiovascular and other diseases by inflaming the gut, disrupting appetite regulation and altering hormone levels.
UPF packaging should carry black warning labels, as it already does in Chile and Mexico, and marketing of UPF, particularly for children, should be clamped down on.
It said it already restricted the placement and promotion of certain products in supermarkets to discourage unhealthy food choices.
Earlier studies presented at Amsterdam suggested that UPF may cause harm beyond simply its high fat, sugar and salt content, said Henry Dimbleby, the government's former food tsar.
It indicates something else, he said. Our diet contains 55% UPF. A processed food can be harmful if it contains something.
Processed British food. It's storing up problems. We are putting the NHS at risk if we do nothing."
Ultra-processed foods are associated with cardiovascular disease, according to Sonya Babu-Narayan, an associate medical director at the British Heart Foundation.
It is unclear whether artificial additives or high salt, sugar, and fat levels are to blame, she said.
Healthy options aren't always easy to access and affordable in the world around us. The opposite is often true. Creating an environment that supports long-term health and longevity is key to addressing this problem."
SEE ALSO:
The Most Effective Natural Ways to Manage Arthritis Symptoms