Omicron and the BA.2 Subvariant: What We Know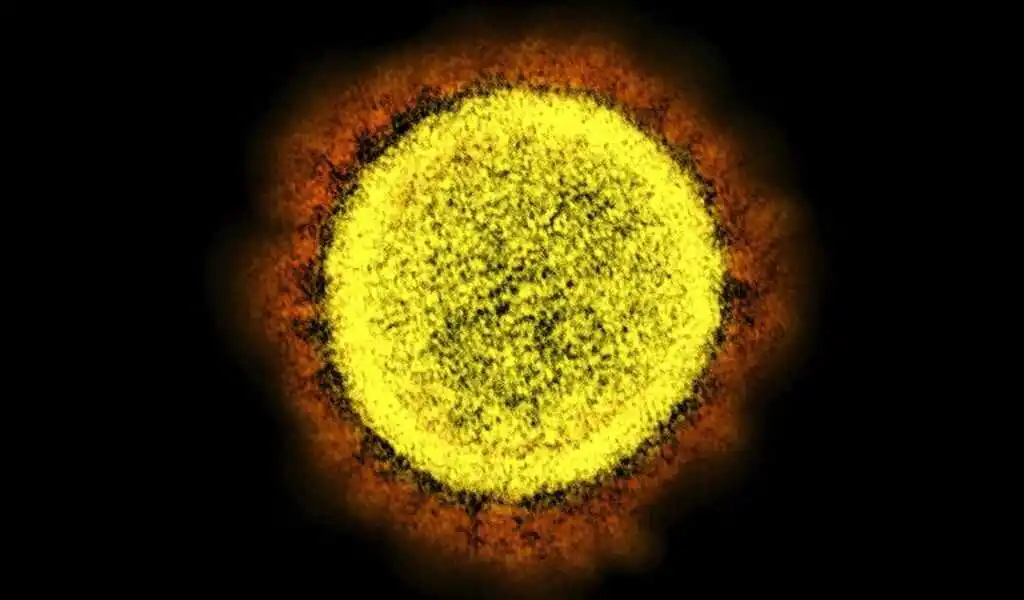 Over the past several months, COVID-19 has progressed rapidly. Omicron emerged last fall just after Delta had gone past its peak and people were preparing for Thanksgiving. There were fewer cases of illness and death with the new variant than Delta. The variant was also very contagious-more contagious than the one before.
Then, in the early months of 2022, experts turned their attention to Omicron BA.2, a genetically distinct variant of Omicron (or BA.1), which quickly rose to prominence in the United States. Toward the end of April, they began watching subvariants that split off from BA.2. Two of these are not multiplying at this time in the United States. There are other subvariants as well, BA.2.12.1, which accounts for 20% of new cases.
The newest variants are still being studied to determine if they are more contagious or dangerous. There are no reports of serious illness or death caused by BA.2.12.1 so far.
It can become difficult to track these variants – even overwhelming – but Yale Medicine keeps track of them, and the CDC provides weekly updates.
Among the experts in pediatric infectious diseases, Dr. Thomas Murray, PhD, of Yale Medicine, and Dr. Nathan Grubaugh, PhD, of the Yale School of Public Health, commented.
Related News: UK's COVID Alert Level Reduced As Omicron Sub-types Surface
Omicron: An increase in COVID-19 cases and possibly different symptoms
A little background first. Botswana, South Africa, and the Netherlands were the first countries to report Omicron cases in November. Last year, a case was reported in California on Dec. 1. As of late December, it had become the dominant strain in the United States. In November 2021, scientists found BA.2, and the first case was reported in the U.S. in January. Both organizations have classified Omicron as a "variant of concern."
COVID-19 cases in South Africa spiked sharply due to the Omicron variant. In mid-November, cases were 300, but by the end of the month, they were 3,000. A COVID-19 tracker from the New York Times reports it's also been detected in 185 countries.
From the early reports from South Africa, it appeared most cases were mild-and that this variant had different symptoms. In South Africa, patients-many of whom were young-had severe fatigue, but not loss of taste or smell, explains Yale Medicine pulmonologist Lauren Ferrante, MD.
The Omicron variant surged faster than any previous variant in many areas as people around the world ushered in a new year. In the U.S., the new variant led to an increase in caseloads that exceeded the record for new cases per day by the end of 2021. Nevertheless, the number of hospitalizations and deaths was still far lower than when the virus peaked previously.
Related News: 3rd Round Of Free COVID Tests Kits: Here's How To Order The At-Home Tests
Is Omicron more deadly—or more transmissible—than previous variants?
According to Dr. Murray, scientists were concerned from the start with two critical questions in relation to Omicron. In the first case, it was compared to Delta, earlier variants, such as Alpha and Beta, and the original virus for how transmissible it is.
CDC data indicates that the Omicron variant can spread more quickly than the original SARS-CoV-2 virus and Delta variant, and BA.2 can spread quicker than BA.1.
Grubaugh says if mild infections continue to turn out to be the norm, the rapid transmission would be less of a threat. The second question is whether Omicron—and BA.2—is more likely to cause severe disease than Delta. According to a CDC report published in January, despite the fact that micron has caused a record number of cases and hospitalizations, factors such as lengths of hospital stays, ICU admissions, and deaths are "lower than during previous pandemic peaks."
According to the CDC, vaccinations, prior infections, age, and other health conditions can influence the severity of symptoms.
How well do current vaccines and treatments protect against severe Omicron disease?
The third question, which is likely to be the most important, is whether or not the existing vaccines will be effective against the new variation, says Dr. Murray. According to research, people who are fully vaccinated and have received booster vaccinations have a strong protection against hospitalization from BA.1 and BA.2.
A key distinguishing factor of Omicron was being discussed shortly after its appearance. There are a lot more mutations in this Coronavirus variant than those in Delta and other coronavirus variants; it contains about 50 mutations, including 26 that are unique to the variant, and more than 30 mutations in the spike protein, the viral protein the immune system is trained to recognize and attack through vaccination. The increased transmissibility of Omicron could be attributed to its ability to evade some immune responses, particularly in people who are previously exposed but not vaccinated. Researchers were also curious if these mutations indicated a possible reduction in the effectiveness of COVID-19 vaccines and certain monoclonal antibodies.
"We don't really know how these mutations are interacting. It's not all additive," Grubaugh had said.
The CDC, however, reported that a third dose, or booster, greatly reduced the need to visit an urgent care facility or hospital due to COVID-19 in January. Earlier this year, the U.S. approved a second booster shot for people older than 50 and those with certain immune deficiencies after early evidence indicated the first booster shot might not prevent the disease.
The FDA has authorized a wide range of monoclonal antibody treatments for both BA.1 and BA.2. As with Evusheld, which is designed to protect people who do not have been infected by BA.1, Paxlovid, molnupiravir, and remdesivir have proven effective against severe BA.1 and BA.2 disease.
Omicron and what you can do to protect yourself
Grubaugh says people need to understand that variants like Omicron and BA.2 are a natural part of the evolution of the virus. "It's not surprising there's a new variant," he says. "There was never going to be a final variant of Delta, and there will never be a final variant of Omicron. Every time there is an outbreak of COVID-19 somewhere in the world, something new will emerge."
To prevent new variants, Grubaugh and Dr. Murray recommend getting fully vaccinated and getting a booster shot, since more people getting fully vaccinated lessens the likelihood of the virus spreading. In recent years, booster recommendations have changed, and updated information can be found on the CDC website.
Meanwhile, Omicron and BA.2 are stillthreat to U.S. health, and experts recommend that we follow the CDC's infection prevention guidelines..