Chiang Rai Police Find 6 Underage Girls and Drugs in Lounge Raids
After authorities raided two lounges in Chiang Rai's Mae Sai district and discovered drug use and underage labourers, two assistant chief district officers and five police officers were transferred to inactive positions.
The operation was carried out by the Department of Provincial Administration and other appropriate agencies in response to a tip from an international organisation combating human trafficking.
The organisation revealed the existence of two establishments in Mae Sai District that were functioning as illegal venues and were discovered to hire female workers, both Thai nationals and foreigners, under the age of 18.
Six of the employees are under the age of 18, with the youngest being only 15 years old. The venues may be implicated in the sexual exploitation of children.
The establishments were discovered to be operating without necessary permits and remained open until 6 a.m. Evidence of drug use was also discovered on the premises during the search. There were nine positive drug tests among customers and employees.
Following the raid, Chiang Rai governor Putthipong Sirimat directed that two assistant district chief officials be transferred to inactive positions at the provincial office until further notice.
Furthermore, the Provincial Police Region 5 Commissioner, Pol. Lt. Gen. Piya Tawichai, ordered the transfer of the five police personnel of the Mae Sai police station to inactive positions at the Provincial Police Operation Centre.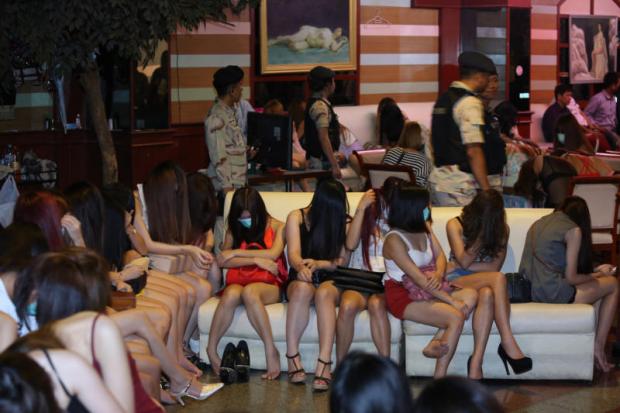 Underage labor refers to the employment of children below the legal working age in various industries and sectors. Chiang Rai is a province in northern Thailand. While I don't have specific information about the current situation regarding underage labor in Chiang Rai as my knowledge cutoff is in September 2021, I can provide you with general information on this issue.
Child labor is a serious concern globally, and Thailand, including the Chiang Rai region, has had instances of underage labor in the past. Efforts have been made by the Thai government, non-governmental organizations (NGOs), and international bodies to combat child labor and improve the working conditions of children.
The Thai government has enacted laws to protect children's rights and prevent child labor. The minimum age for employment in Thailand is generally set at 15 years old, with restrictions on the types of work and hours allowed for those aged 15-18. However, there have been challenges in enforcing these laws effectively, especially in remote and marginalized areas.
Organizations like the International Labor Organization (ILO) and local NGOs have been working to address child labor issues in Thailand. These efforts include promoting education, raising awareness, implementing social protection programs, and collaborating with industries to eliminate child labor from their supply chains.