Police Bust 12 Online Scammers in Chiang Rai City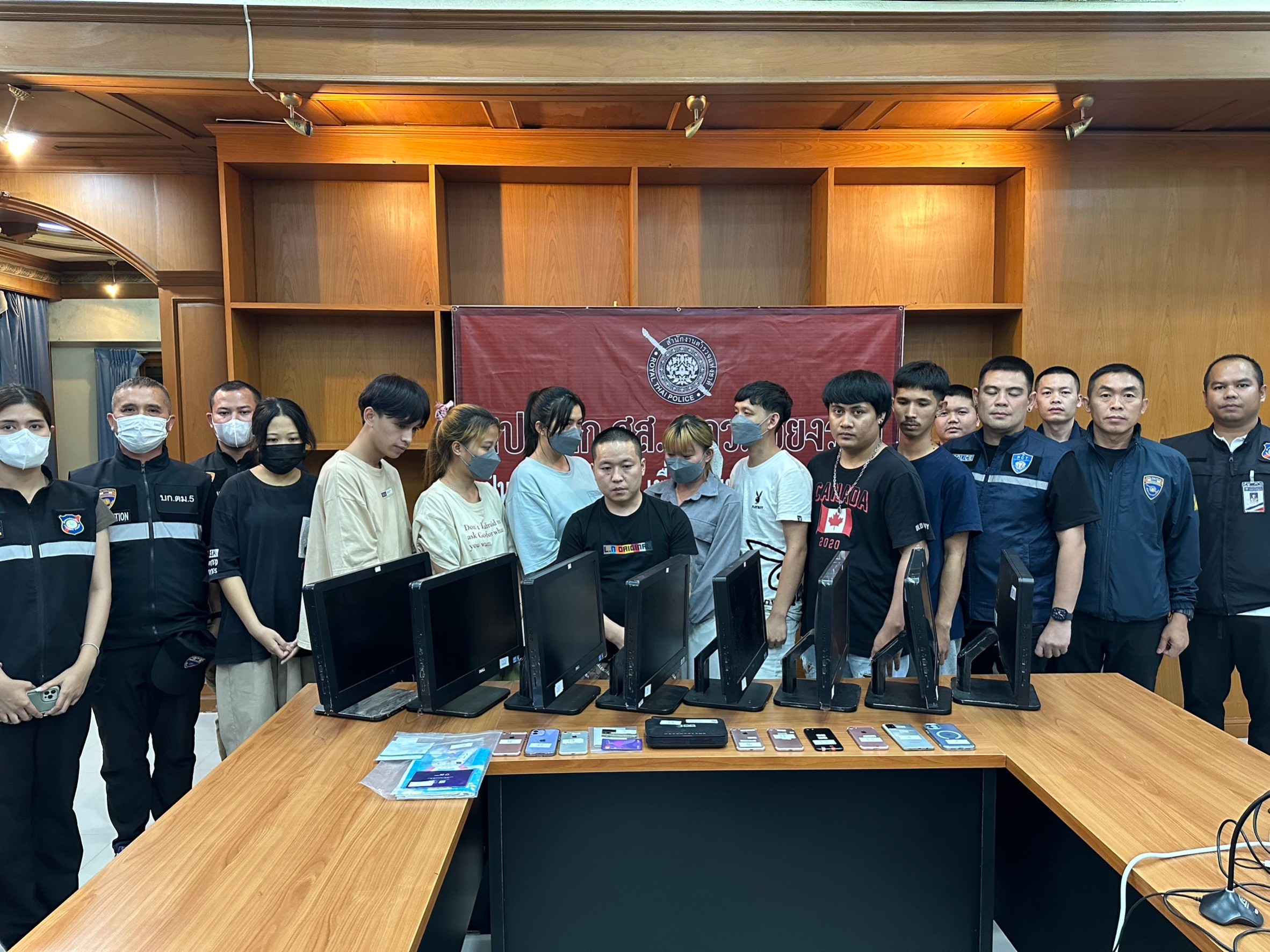 Immigration and provincial police in Chiang Rai province have detained a Chinese national and 12 associates for online scam allegations. Their arrest came after a tip-off regarding that a gang of fraudsters were operating in Chiang Rai city.
Armed with a search warrant granted by the Chiang Rai Provincial Court, police collaborated with immigration officers to raid a commercial building in the Muang district. They fraudsters caught while they were busily scamming victims on their computers.
Mr. Chu Huaixiang, a Chinese national identified as the gang boss, was apprehended along with 12 members of his crew of Thai and Chinese nationals. The computers discovered in the building were also seized by police.
According to Chiang Rai provincial police, the gang started the scam by creating false Facebook pages and utilizing photos of attractive people stolen from the internet as profile pictures. They created Facebook groups called Tam Boon Online ("online merit") and Tour Boon ("travelling and making merit").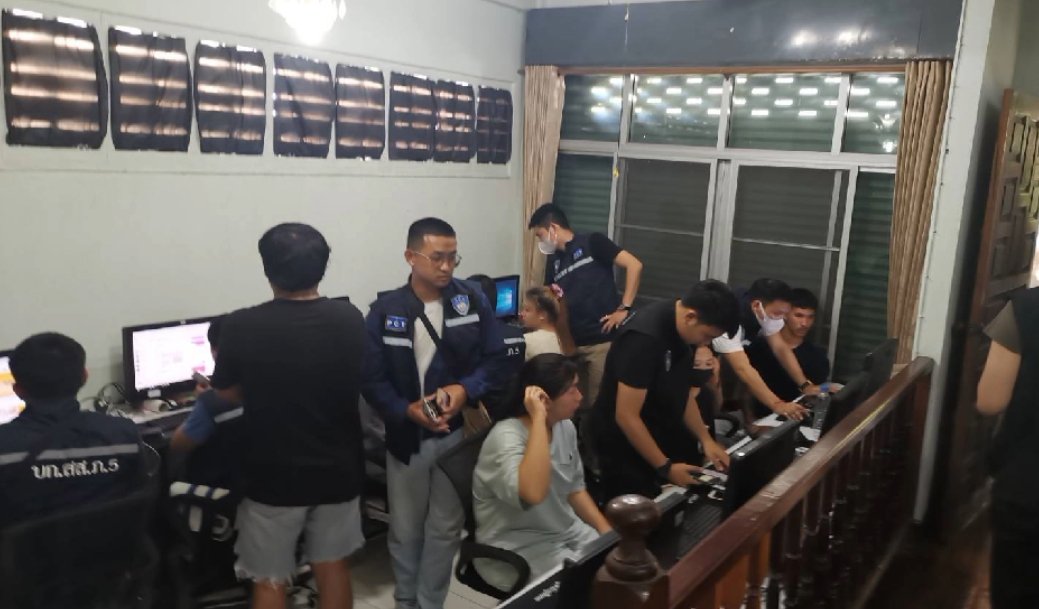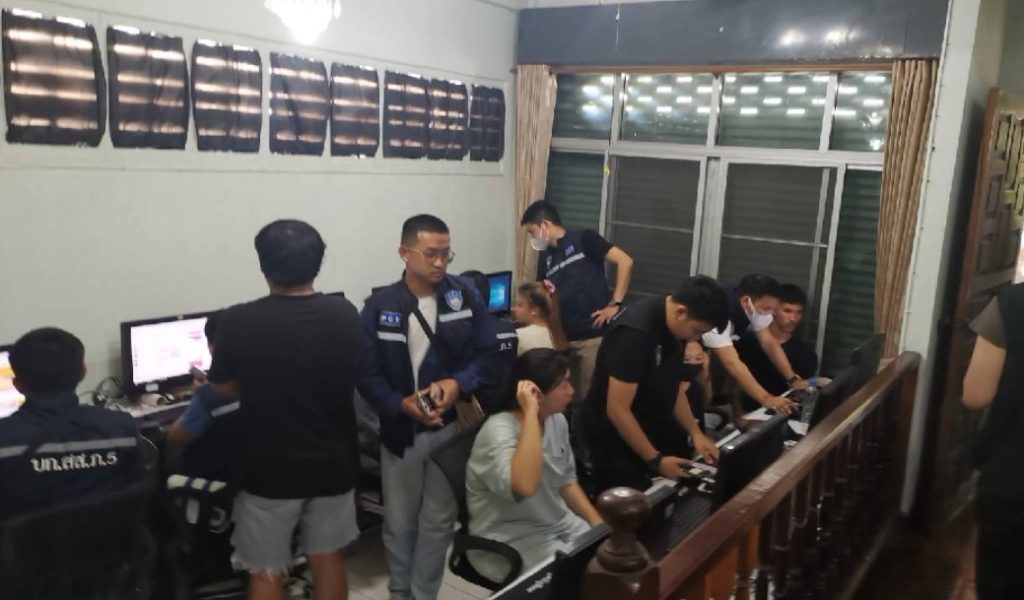 Thai gang members would then send Facebook messages to anyone they discovered on social media. If they receive a response, they will continue to speak with the victim in order to build their trust. After a while, the gang members would dupe the victim into making a monetary payment and then request that the victim download a mobile application.
The application, created by the gang's Chinese members, was billed as an online meritocracy. It includes images of temples in Chiang Rai to provide the impression of authenticity. According to the investigators, all money donated through the app was actually sent to proxy bank accounts.
The group was charged with fraud and entering bogus data into the computer system.
In order to discover more people involved in the scam, the authorities will widen their investigation to find out who is behind the proxy bank accounts.

Missing Malaysian Woman in Chiang Rai
Meanwhile, a search has been initiated for a young Malaysian woman who, according to her mother, has not been in contact since emailing images shot during a trip to the border town of Mae Sai in Chiang Rai province. She is concerned that her daughter is in danger.
The mother's Facebook statement was posted in both Chinese and English on Friday, accompanied with photos given by her daughter, Angie Chong Sum Yee, 22.
The remark, which was later translated into Thai, as well as the photos, were extensively circulated on social media, including the "Muang Chiang Mai" Facebook page.
The mother stated that her daughter flew alone to Chiang Mai on May 29. Her daughter photographed numerous locations in Chiang Mai and Chiang Rai and forwarded them to her.
The final images she sent her showed her in Mae Sai, Chiang Rai, a border town outside Myanmar's Tachilek. They included the Mae Sai and Tachilek border checkpoints. She stated that her daughter had not communicated with her since sending the images from Mae Sai.
The mother was concerned that her daughter had crossed the border from Mae Sai to Tachilek and was in danger. At the Tachilek crossing, immigration and tourist police have called Myanmar officials.
They were told to look through security camera footage to determine if the young Malaysian woman had crossed the border to Tachilek, which has numerous huge casinos and business buildings where many Thais and other nationals work.
If you have see Angie contact The Immigration Police in Mae Sai, Chiang Rai – Phone: 053 731 008