Zenith Bank And The AfCFTA Have Signed a Memorandum Of Understanding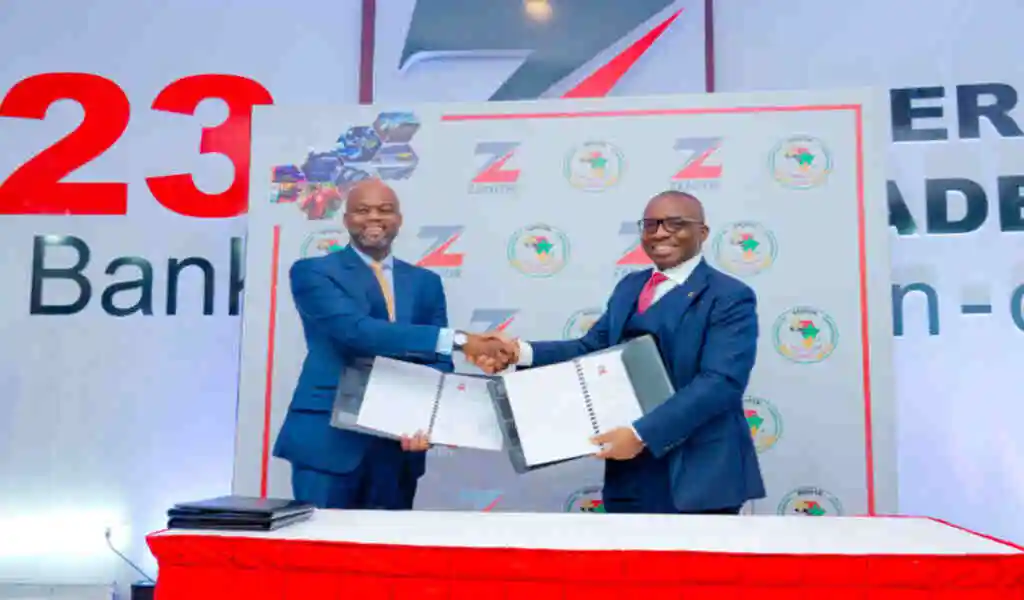 (CTN News) – Zenith Bank Plc has signed a Memorandum of Understanding (MoU) with the Secretariat of the African Continental Free Trade Area (AfCFTA) for the development of the SMARTAfCFTA Portal, to promote trade between African countries.
Using the SMARTAfCFTA Portal, which contains information such as trade indicators, market trends, custom tariffs, trade agreements, rules of origin, market access requirements for relevant jurisdictions, export potentials, export diversification indicators, contact information of business partners in target markets, and other trade-related information about Africa, the vast trade opportunities on the African continent will be unlocked.
The MoU was signed by the Group Managing Director/CEO of Zenith Bank Plc, Dr. Ebenezer Onyeagwu and His Excellency Wamkele Mene during the 8th Annual Edition of the Zenith Bank International Trade Seminar on Non-Oil Export themed "Nigerian Non-Oil Export Industry: The Present, The Future", held on August 8, 2023, at the Civic Centre, Victoria Island, Lagos and virtually.
In describing the partnership with AfCFTA for the SMARTAfCFTA Portal, Onyeagwu stated: "This collaboration aims to unlock the vast opportunities presented by AfCFTA not only for Nigeria's economic prosperity, but also for the advancement of trade among African countries.
According to Dr. Onyeagwu, the annual Zenith Bank Trade Seminar contributes a great deal to the conversation about promoting non-oil export in Nigeria by bringing together practitioners and relevant government agencies to discuss non-oil export opportunities and offer solutions to challenges in the country, citing that previous editions' outcomes have been influenced by policy initiatives and have found expression.
In previous seminars, recommendations were made regarding extending the period of repatriation of non-oil export proceeds from 90 to 180 days, and requiring shippers not to export without a Nigeria Export Proceeds (NXP) Form Number.
As part of past seminars, the need to promote exporters to repatriate their export proceeds through official channels, as well as the recommendation to establish export terminals at various export hubs within the country, was also discussed.
It has also been recommended in the previous editions of the book that commercial Zenith Bank should be equipped with Export Desks, which has now been implemented.
The Secretary-General of the AfCFTA Secretariat, His Excellency Wamkele Mene, gave the keynote address at the Zenith Bank International Trade Seminar, expressing his gratitude to Jim Ovia, CFR, the Founder and Chairman of Zenith Bank, for partnering with the AfCFTA in the development of the SMART AfCFTA portal.
SEE ALSO:
Thailand Joins China in Seeking an Alternatives to the US Dollar