The Role of Communication in Business Success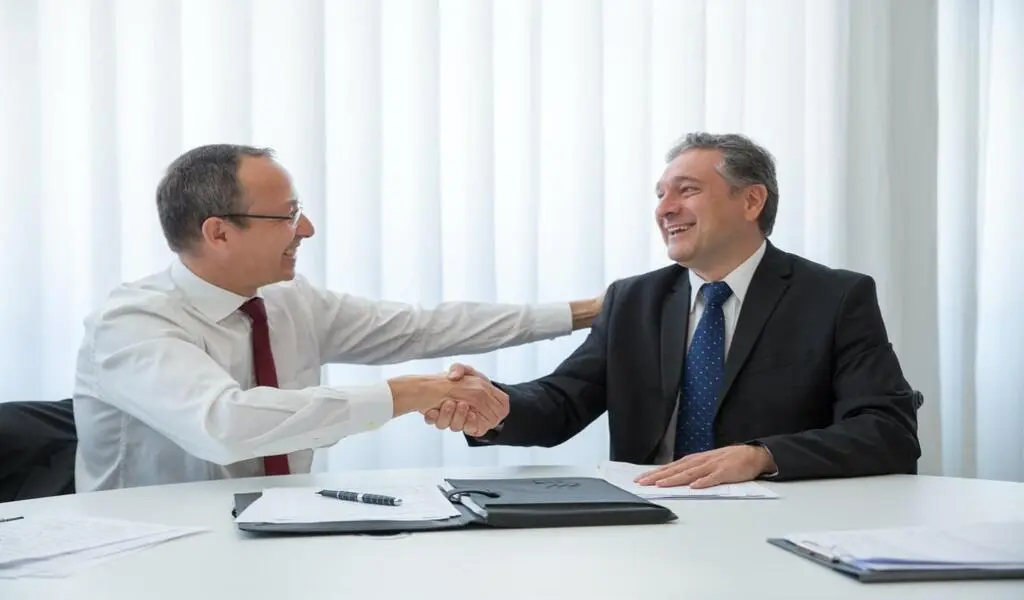 Effective communication plays a crucial role in the success of any business, whether you're a small start-up aspiring to compete at the highest level or an established company with a large workforce. It is important for fostering productive interactions between employees and management.
By maintaining regular and transparent communication among all team members, you can ensure more efficient business operations, sustainable growth, and a consistent journey toward achieving your organization's vision. Recent data indicates that 38% of business leaders attribute financial setbacks to poor communication. Conversely, proficient communication has been demonstrated to increase shareholder returns for companies by 47% over a five-year span.
5 Key Reasons Why Communication Matters in Business
Both internal and external communication significantly contribute to business success, impacting employee morale, customer experience, and the transparency of work processes. Without further delay, let's explore the critical role effective communication plays in achieving success in business.
Promotes Collaboration Among Team Members
To secure the prosperity of your business, it's essential to minimize resource wastage, including time and money. Your team stands out as one of your most valuable assets as a business owner. A team equipped with strong communication skills can promote efficient work practices, making prudent use of these resources to drive your company's growth.
However, to cultivate such a team, you must first acquire the necessary skillset yourself. An effective solution to this challenge is pursuing an MBA in Communication, which will provide you with the requisite techniques in this field.
With this specialized training and education, you can also instill valuable skills in your team, even if your employees lack the same educational background.
In a company where transparent and timely communication with leadership ensures that everyone is on the same page, the risk of miscommunication diminishes. Consequently, each individual can direct their efforts towards the actual business objectives without distractions such as personal conflicts or work-related errors.
Fosters Customer Satisfaction
In the world of business success, your customers are the most important. You can train your team well and make great products, but if your services don't meet what your customers want, you won't sell more or become well-known in the business world. So, talking to your customers is just as important as talking to your employees.
To establish a satisfied, loyal, and expansive customer base, you require effective communication strategies:
Promptly address their concerns, complaints, and inquiries.
Gather regular feedback through social media platforms.
Adapt your services and products to align with their demands based on survey results.
These measures can elevate your standing in the market, resulting in more customer referrals and increased sales. Keep in mind that leveraging technology, social media, and digital communication applications is imperative in this age of tech-savvy customers.
Builds Rapport Between You And Your Stakeholders
By consistently and clearly communicating with shareholders, suppliers, customers, and employees, you can foster trust and transparency in your relationships with stakeholders.
As a business owner, nurturing positive relationships with all these parties cultivates a company culture conducive to sustained growth. By addressing their inquiries and keeping them informed about your products, services, advancements, financial plans, and business strategies, potential investors are more likely to favor your business over others.
Proficient communication skills provide you with a competitive advantage in various ways:
Securing funding for your business
Maintaining stable investor relationships
Negotiating favorable partnership agreements
Expressing your vision to stakeholders effectively
Assembling the ideal team aligned with your company's goals
You can reap these benefits of effective business communication by regularly updating your stakeholders through various means such as emails, online meetings, and face-to-face interactions. By doing so, you can cultivate positive external relationships that are essential for business success.
Leads To Efficient Conflict Resolution In The Workplace
In organizations, poor communication is often a primary cause of conflicts. Running a successful business relies on teamwork, and it's imperative to prevent team members' differences from hindering your company's success. Therefore, effective communication skills are essential for minimizing these differences by promoting patience and empathy.
A leader who values communication strategies recognizes the significance of appreciating every team member's insights. Allowing each employee to share their unique perspective enables the development of innovative strategies to address your business's challenges.
Moreover, providing constructive feedback on their suggestions can boost employee engagement, motivation, and productivity, while simultaneously reducing conflicts and promoting a welcoming workplace environment.
Open communication between employees and management is a key tool for resolving conflicts, offering several benefits:
Conveying employee expectations to higher-ups.
Saving time and money by improving employee retention rates and reducing the need for frequent hiring.
Informing team members that they have a voice in the company's decisions.
Minimizing the risk of errors in daily tasks, thus preventing business losses.
Accelerates Goal Achievement
Effective business communication is indispensable for creating an environment that supports the company's vision. Collaborative teamwork is necessary for ensuring smooth operations within the organization.
When employees receive clear instructions about the business strategy, the company's goals, business models, and future plans, it fosters their loyalty to the organization.
This, in turn, leads to fewer conflicts and increased motivation within your team, which helps you make steady progress toward achieving your business objectives.
In addition, a leader who is skilled in communication can better guide their team in implementing business strategies and utilizing their individual skills for the collective success of the organization. To speed up your company's progress through clear communication at all levels, consider providing communication skills training for your employees or encouraging them to attend motivational seminars to learn practical techniques for effective interaction with colleagues.
Conclusion
For businesses to succeed, clear and concise communication is essential among employees and managers at all levels of the organization. The communication skills of both leaders and employees influence various aspects of your business operations, including employee productivity, reaching a broader customer base, error-free work practices, and fostering a professional workplace environment.
By connecting these seemingly separate areas within the organization, effective communication plays a significant role in ensuring your company's survival and making business success achievable.
SEE ALSO: Tesla (TSLA) Share Price Dips As Model 3 And Model Y Prices Reduced To Spur Demand