Thailand's Business Tycoons Go to Battle Over Convenience Stores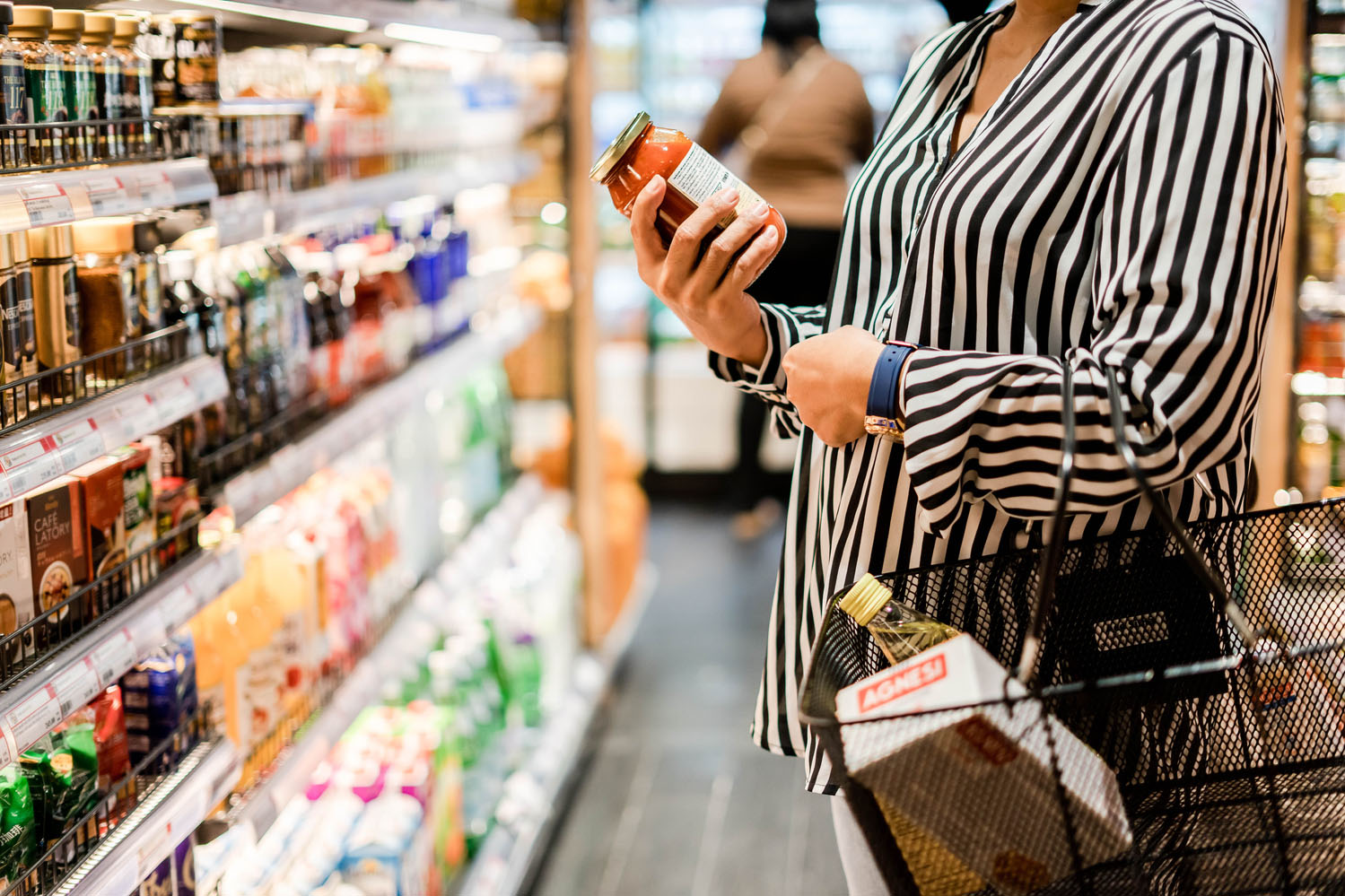 To capitalise on the trend towards consumers spending less on a more frequent basis, some of Thailand's wealthiest tycoons are eyeing the convenience store industry. Charoen Sirivadhanabhakdi, the wealthiest man in Thailand, is in the forefront of this movement.
The spirits tycoon, who is worth over $11.5 billion, is waging an all-out campaign to get 30,000 mom-and-pop stores to adopt his 'Donjai' business model by 2027.
His Berli Jucker Public Company Limited runs a programme that turns standalone corner stores into convenience stores by providing logistics, marketing, and data management if the store agrees to buy at least some of its inventory from Berli Jucker's other businesses, such as Big C Retail Corporation and Thai Beverage Pcl.
A who's who of Thailand's corporate elite is also among those eager to establish their claim. Keeree Kanjanapas, a mass-transit tycoon, and the Chirathivats, who amassed their fortune in department shops and shopping malls around the world, are among them.
However, CP All Pcl, the undisputed leader in the Thai convenience industry, poses a formidable challenge to any new entrants. The company operates over 14,000 7-Eleven stores and is the crown jewel of the Chearavanont family's $28 billion fortune. According to research by CBRE Group, Inc., a real estate services provider, that accounts for over 75% of all convenience stores in the United States.
The new Prime Minister and Finance Minister Srettha Thavisin has begun a programme to distribute roughly 560 billion baht ($15 billion) in cash to help the sluggish economy, and the billionaires' jostling highlights bullish expectations for the sector. Investments in the tourism industry are also supporting optimistic growth forecasts.
Convenience Stores popping up everywhere
At its heart, though, is the growing popularity of convenience stores, which can be found on nearly every corner in Bangkok and other large cities and offer everything from ready-to-eat meals to everyday necessities and even electric bill payment.
Euromonitor International predicts a 5.4% increase in the sector's revenue to 428 billion baht this year, after an 18% increase in 2022 due to the relaxation of Covid restrictions. More than two-thirds of convenience stores' earnings may come from food and beverages by 2025, according to projections by Bank of Ayudhya Pcl.
"We have very high optimism about the retail industry as the new government has made an aggressive move with huge spending to boost the consumption and the economy," Varorith Chirachon, executive director of SCB Asset Management Co told the Bangkok Post. SCB manages about $51 billion, including shares of CP All and Central Retail Corp Pcl. "Before it's too late, many new players are trying to get a piece of this enormously promising market."
Some attempts to share in the success are running across roadblocks.
Big C Retail was going to go public in August and raise $1 billion, but despite Charoen's early success in his ambitious mom-and-pop expansion programme (he added about 1,400 stores in the three months ended June 30 for about 2,600 outlets in total), the IPO was delayed. When the market for investments has improved, the company plans to resume the share sale.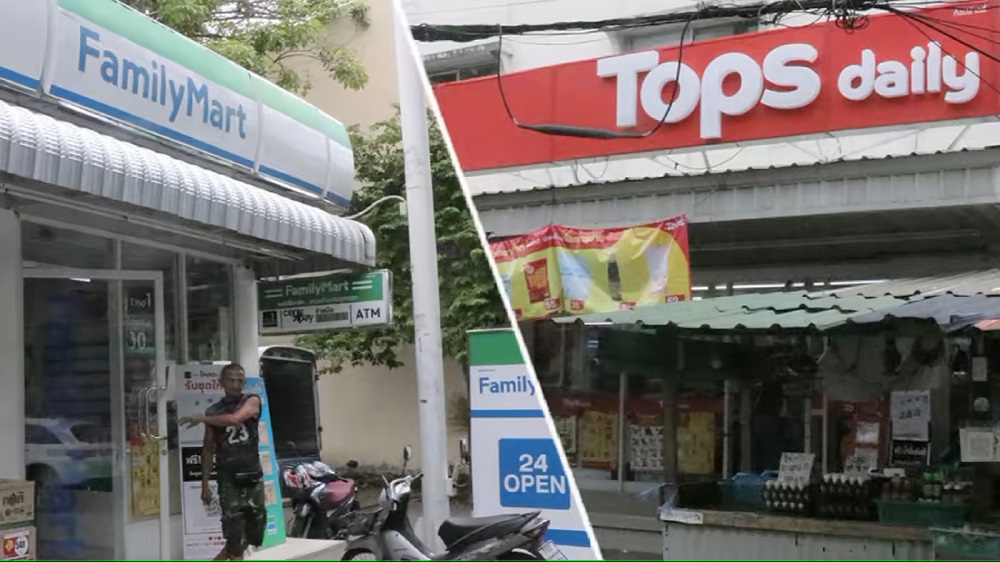 Rebranding Convenience Stores
Meanwhile, the Chirathivat family is rethinking their approach to convenience stores after the coronavirus pandemic negatively impacted commerce in major tourist hubs, where they made a large portion of their $13.8 billion wealth through department stores, shopping malls, and hotels.
As the local franchisee of Japan's FamilyMart, the business already has a footing in the segment; nevertheless, the number of these outlets has decreased from 900 in 2020 to roughly 400 as of March.
In an effort to strengthen its corporate identity, Central Retail announced in August that it will change its name from FamilyMart to Tops Daily. In addition to FamilyMarts, it also has roughly 300 Tops supermarkets and convenience stores. Lisa Lee and Siti Nur Fairuz Khalil, analysts at Bloomberg Intelligence (BI), estimate that the two businesses brought in a total of 43 billion baht in sales in 2017.
Finally, millionaire entrepreneur Keeree Kanjanapas hopes to profit from his smart-card, financial, and consumer-product company investments, as well as the Bangkok elevated-rail system he has championed over the past three decades. His BTS Group Holdings Pcl, which serves the city's 10 million citizens, established its first Turtle convenience stores this year in prominent locations on the platforms of some of the stations. Additionally, it is putting up vending machines near the entrances of stations.
No matter the label, all of them have to contend with CP All's efforts to further consolidate their hold on the market.
According to Jiraphan Thongtan, the company's head of investor relations, the company is planning to expand its network in anticipation of a recovery in consumer spending and international tourism following the Covid-19 outbreak. Jiraphan said that CP All will spend up to 13 billion baht on its 2023 development plans, which would include the opening of at least 700 additional 7-Eleven outlets.
CP All's convenience store sales increased by 22% in 2022, reaching 354 billion baht; BI estimates that 74% of that increase was attributable to the sale of food and drink. BI analysts predict that by 2023, the company's group revenue and operating profit will both increase by double digits as a result of an increased emphasis on premium-food and non-food items, new cost controls, and economies of scale.
"Competition is fierce, leaving only the toughest survivors," said Jariya Thumtrongkitkul, head of retail for Thailand at CBRE Group. "Convenience stores should assess their strategies for competing and growing."