After a Holiday Meltdown, Southwest Offers a $49 Fare Sale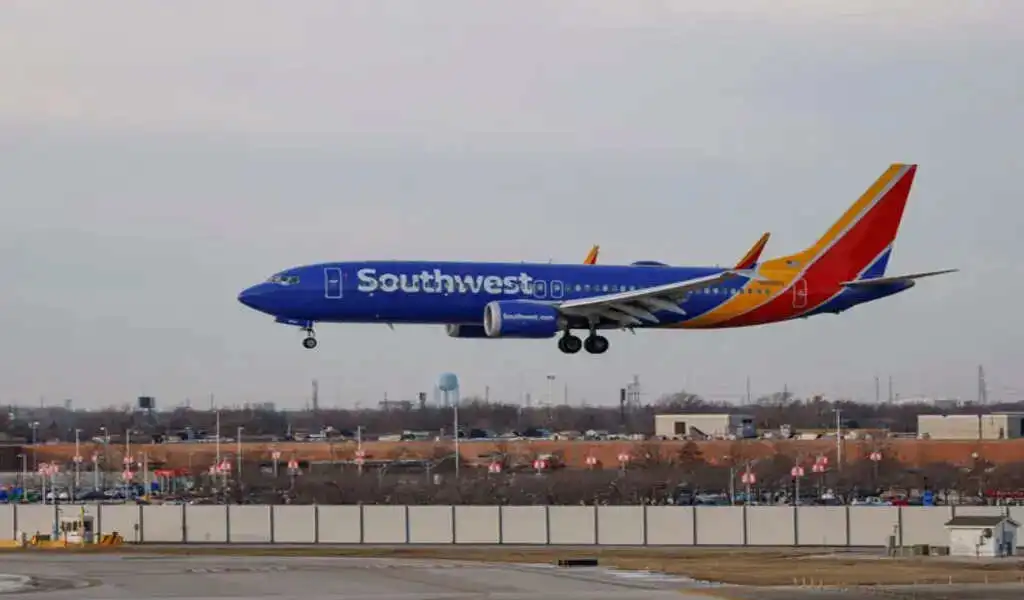 (CTN News) – There is a special offer from Southwest Airlines that will allow customers to book tickets for as low as $49. Travel beginning later this month and into the spring can be booked for as low as $49.
As a result of the airline's holiday travel meltdown, which affected thousands of flights and left passengers and bags stranded for several days, the deal comes in the wake of the airline's holiday travel meltdown.
In an effort to prevent a repeat of an operational catastrophe like this one, Southwest has promised to compensate passengers and take measures in the future to prevent it.
Please continue reading to learn more about the terms of the sale and how to claim compensation from the airline. This is because your own travel was interrupted due to the airline's actions.
As part of Southwest Airlines' "goodwill gesture" after mass cancellations, the airline is offering points to passengers
Southwest offers fares for $49 for a limited time
As of right now, Southwest's latest deals are available until 11:59 p.m. Pacific Standard Time (PST) on Thursday. For flights between the 31st of January and May 17th, fares as low as $49 one-way are available.
There will be a blackout period between Feb. 16 and 20. In addition, international travel and flights to San Juan, Puerto Rico, will also be prohibited from March 9 through April 10; and travel from the continental U.S. to Hawaii will be prohibited from March 16 through April 10.
Southwest is testing a revised boarding process that is designed to help families stay together while traveling with children
Some routes are only available for deals on certain days of the week, with most of them available on Tuesdays and Wednesdays.
You can find the full terms and conditions on the airline's website if you want to know more.
Have you been affected by Southwest's meltdown?
Was your flight cancelled as a result? This is how you can get compensation if you have been injured
During the period between Dec. 24 and Jan. 2, Southwest Airlines set up a special webpage for customers whose flights were canceled or severely delayed during that period.
In accordance with Southwest Airlines, travelers whose flights were canceled or delayed by more than three hours during that period are entitled to full refunds if they did not take a rebooked Southwest flight.
In addition, these customers are also eligible for 25,000 Rapid Rewards points, which must be claimed through the airline's website by March 31 in order to qualify.
Is your flight delayed or cancelled?
You need to know what you need to know and what you have a right to expect from airlines
Additionally, Southwest will reimburse passengers for "reasonable" incidental expenses, such as hotels, rental cars, other airline tickets, and food incurred as a result of operational disruptions.
It was announced last week that the airline expected to lose up to $825 million as a result of the meltdown.
SEE ALSO:
Consumer Confidence In Australia Jumped 4.9 Points Last Week