Israel's Defence Minister Orders a "Complete Siege" on Gaza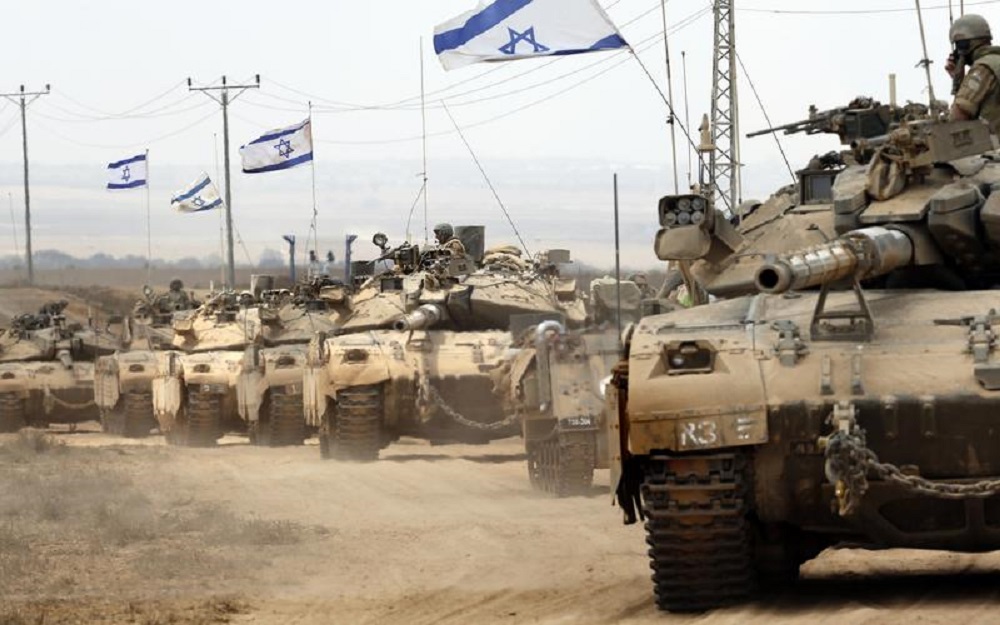 On Monday, Israel's defence minister declared a "complete siege" on Gaza, saying the military had retaken control of Israeli villages near the coastal enclave that had been assaulted by Hamas gunmen in an unprecedented onslaught over the weekend.
According to Yoav Gallant, Israel will cut off Gaza's supplies of electricity, food, water, and gasoline. "I have given an order – Gaza will be under complete siege," Gallant told CNN. "We are fighting barbarians and will respond accordingly."
The Israeli military announced on Monday that it has retaken control of all communities around Gaza and that there is no continuous fighting between Israeli forces and Hamas militants inside Israel, despite continued assaults by both sides.
Rear Adm. Daniel Hagari, spokesperson for the Israel Defence Forces (IDF), made the declaration more than 48 hours after Hamas launched a surprise attack with thousands of rockets and dispatched armed fighters into Israel.
Israel formally declared war on the Islamist militant group Hamas on Sunday, following a horrific onslaught by its fighters that murdered over 700 Israelis. As the war reached its third day, Israeli jets continued to attack the Palestinian enclave of Gaza.
According to the Palestinian Ministry of Health, Israeli strikes in Gaza have killed at least 493 people, including dozens of children, and injured 2,651.
An infiltration of this magnitude by Gaza militants has not occurred in Israel since the country's inception in 1948.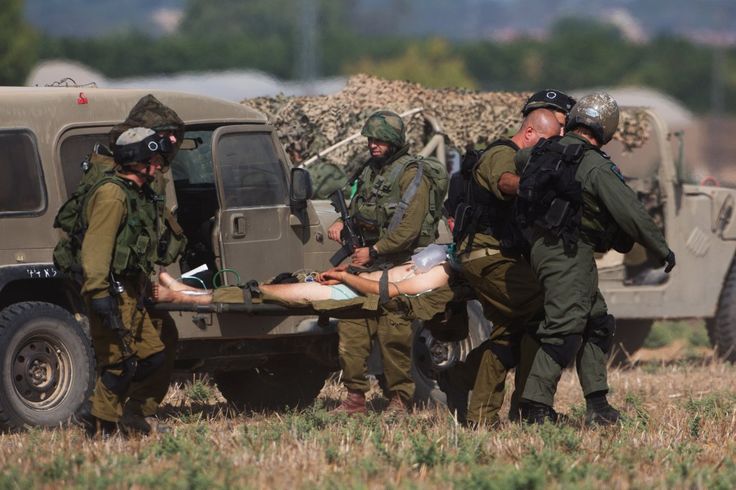 Earlier Monday, as Israeli forces fought to evict the last attackers, Hamas launched a new assault of rockets. At noon local time (5 a.m. ET), sirens warned of impending rockets in Jerusalem and Tel Aviv.
In reaction to Israeli airstrikes, Hamas stated it fired 120 rockets towards the coastal cities of Ashdod and Ashkelon. As rockets launched from Gaza were intercepted by the Israeli air defence system in Ashdod, a CNN team on the ground saw dust pouring into the sky.
According to Mousa Abu Marzouk, senior deputy of Hamas' political bureau, Hamas terrorists claimed late Sunday to be holding more than 100 hostages in Gaza, including high-ranking Israeli army personnel.
Social media videos showed extremists kidnapping many civilians, including children, while Israeli families around the country pleaded for the safe release of their loved ones.
In addition to Israelis, other nationalities are suspected to have been kidnapped, including Americans, Mexicans, Brazilians, and Thais, complicating Israel's response to the Hamas attack.
For the time being, airstrikes have been the principal form of reprisal within Gaza, with Israeli jets routinely bombing the densely populated 140-square-mile coastal strip, razing many buildings.
According to Hagari, the IDF has been pounding Hamas, destroying around 800 targets, killing "hundreds" of fighters, injuring thousands, and capturing scores more.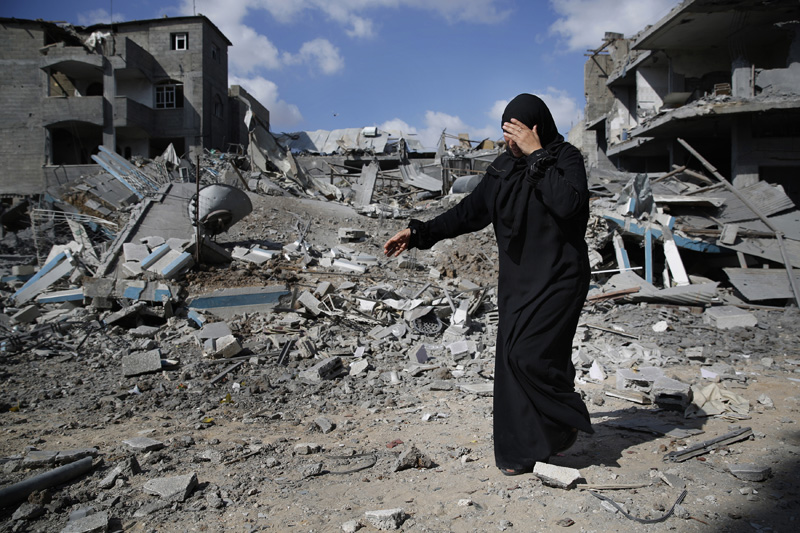 Tens of thousands of Palestinians have been displaced in Gaza, according to the UN Relief and Works Agency, and access to medical care has been hampered by Israel's power outage, which has threatened the "lives of hundreds" of those injured, according to the Palestinian Ministry of Health in Gaza.
While the exact scope of Israel's retaliation is unknown, Prime Minister Benjamin Netanyahu warned a "long and difficult war" and threatened "mighty vengeance" on Hamas on Sunday.
According to IDF spokesperson Lt. Col. Richard Hecht, the aim for the coming hours and days is to "control the entire enclave and kill all terrorists in our territory." Israeli fighters clashed with Hamas militants on Israeli soil in up to eight sites early Monday morning.
Throughout the night, CNN reporters on the ground heard frequent noises of warfare, as well as Israel's Iron Dome missile system firing to intercept Hamas missiles.
Israel's declaration of war has set the stage for a significant military assault in Gaza, with tanks and people carriers seen moving near the Israel-Gaza border on Sunday.
Thousands of Israeli reservists have been called up, and the IDF has announced the evacuation of numerous villages near the Gaza border fence.
According to an Israeli military official and a US defence official, Israel is asking precision guided bombs and more Iron Dome interceptors from the US, including Joint Direct Attack Munitions, or JDAMs – a kit that converts an unguided "dumb" bomb into a precision "smart" weapon.
According to US Defence Secretary Lloyd Austin, the US will send security support to Israel soon. The United States also announced the deployment of a Navy carrier strike group to the eastern Mediterranean Sea, which will include guided missile destroyers and cruisers.
Many Israelis have spent the last two days hiding in bomb shelters and safe rooms.
According to Israel's Ambassador to the United States, Michael Herzog, Hamas fired over 4,000 rockets at Israel and dispatched hundreds of fighters into Israeli territory.
Throughout the horrific weekend, Hamas rockets struck various areas within Israel, including Tel Aviv, while armed terror groups penetrated military bases, towns, and farms, shooting at civilians and kidnapping captives.
Twelve Thai people, ten Nepalis, four US citizens, two Ukrainians, one French and one British person were among those killed in Israel.
Images and videos depict the carnage on the ground.
The Israeli foreign ministry released photos showing dozens of victims in the aftermath of a Hamas attack on a music event near the Israel-Gaza border, which emergency responders say killed at least 260 people.
The father of an Israeli woman who was allegedly kidnapped during the festival told CNN that he "didn't want to believe it" when he saw a video of his daughter being hoisted onto the back of a motorbike by Hamas militants circulating on social media.
"There are no words to explain it. It's not possible… "It was a very difficult moment," Yakov Argamani said, recalling the first time he saw the footage of his 25-year-old daughter Noa.
CNN received and geolocated videos showing at least four civilians in the kibbutz of Be'eri slain while in the hands of Hamas, mere steps from where armed militants were carrying them.
The IDF reported early Monday that Be'eri had been "very badly hit," and that despite the fact that the majority of Hamas militants in the kibbutz had been dead, Israeli troops were still battling there.
Israeli aeroplanes continued to strike Gaza overnight Sunday into Monday, "severely degrading Hamas' capabilities," according to the IDF. Among the objectives were a facility housing Hamas operatives and multiple Hamas command centres, including one belonging to a senior Hamas naval forces member.
The bombardment of Israeli strikes in Gaza has also resulted in civilian casualties in one of the world's most densely inhabited areas.
According to journalist Hassan Eslayeh and a family related, an Israeli airstrike in Khan Younis, southern Gaza, killed at least 13 family members, including four toddlers.
The attacks follow months of escalating violence between Palestinians and Israelis, with the long-running conflict now entering unknown and hazardous terrain. The Israeli military and intelligence organisation appeared to be caught off guard in one of the country's biggest security blunders, raising questions.
The meticulously orchestrated Hamas assault, which began Saturday morning, was unprecedented in scale and scope, and it coincided with the 50th anniversary of the 1973 War, in which Arab states blitzed Israel on Yom Kippur, the holiest day of the Jewish calendar.
Fighting has escalated between the two groups in the last two years. The violence has been fueled by regular Israeli military assaults on Palestinian towns and cities, which Israel has justified as a necessary response to an increase in Palestinian militant attacks on Israelis.
Concerns about the conflict spreading into the region were stoked on Sunday when the Lebanese group Hezbollah claimed credit for employing missiles and artillery to target three Israeli installations in an area known as Shebaa Farms. Lebanon considers the territory to be Israeli-occupied.
The IDF stated that it "will continue to operate in all regions and at any time necessary to ensure the safety of Israeli civilians" and that it "will continue to operate in all regions and at any time necessary to ensure the safety of Israeli civilians."
The UN Security Council had an emergency meeting on Sunday, but no action was taken as a result. The Deputy US Ambassador to the UN stated that "not all" member countries denounced Hamas' attacks, but did not specify which ones. For the UN Security Council to issue a statement, all 15 members must vote unanimously.