Xbox Game Pass Will Drop 6 Titles, Including Forza Motorsport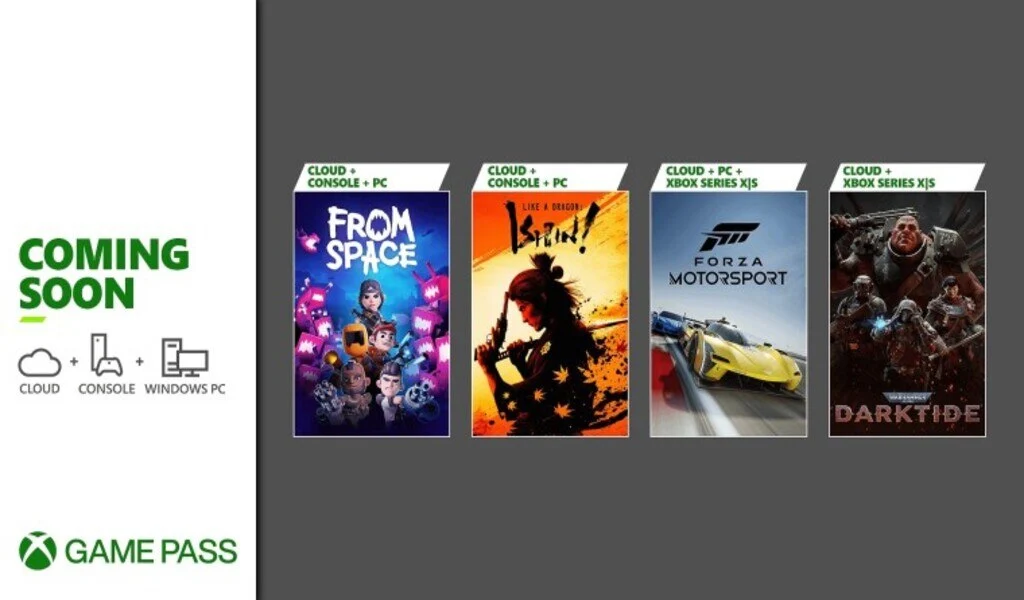 (CTN News) – A report from Xbox Wire confirms that two Xbox Game Pass titles will be added today to the service.
There will be two games released on Day One, the first of which is the Batman-themed third person action game Gotham Knights, and the second of which is the pulp fiction-inspired tactical strategy game.
The Lamplighters League, which will be released on Day One. In addition to the Xbox Series X|S, both games will be available through the Cloud, on PC, and on the PC.
There is one other new Xbox Game Pass title this week, and it is Warhammer 40,000: Darktide.
This game is already available on PC Game Pass and it will be added to Cloud and Xbox Series X|S platforms on October 4th.
Microsoft and developer Turn 10 will release a new version of the Forza Motorsport racing sim franchise on October 10, and it will be an Xbox Game Pass title for Cloud, PC, and Xbox Series X and S players.
The sci-fi action shooter From Space will be added to Xbox Game Pass for Cloud, Xbox Console, and PC platforms on October 12 and will be available for solo and co-op play.
There is a Japanese historical game called Like A Dragon: Ishin! On October 17th, the service will be added to the Cloud, Xbox Console, and PC platforms of the service.
As part of Xbox Game Pass, Microsoft also added a new title in September that has yet to be officially revealed. There is now a version of Capcom's Phoenix Wright: Ace Attorney Trilogy available on the service for Cloud, Xbox Console, and PC platforms.
Moreover, Xbox Game Pass subscribers can currently enjoy a free trial of the pro hockey game EA Sports NHL 24 as part of their subscriptions.
Those who subscribe to Xbox Game Pass will be able to purchase any of these games for 20 percent off before they leave the service.
SEE ALSO:
Spam-Filled Gmail Is Difficult To Deliver With Google's New Spam Filter