Rebranding: Facebook's Logo Gets A Modern And Sophisticated Revamp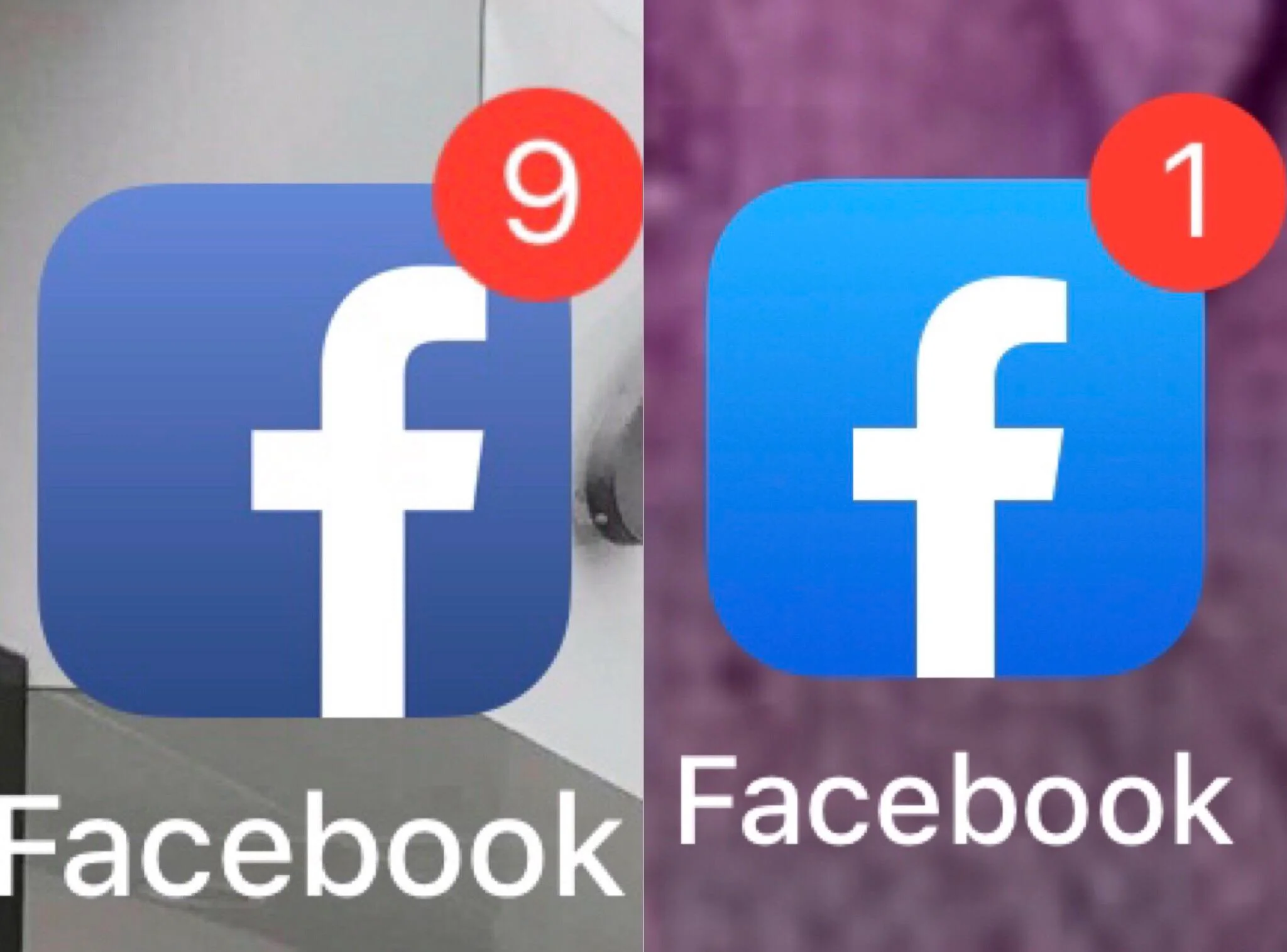 (CTN NEWS) – In what appears to be an ongoing trend of Tech Companies Giving Their Logos a Fresh Look, Facebook is back in action, embracing a minimalist flat design approach.
It's as if the giants of the tech world, including the familiar names of Google, Apple, and Microsoft, have established an unspoken alliance.
Quietly and steadily, they've all committed to paring down the intricate details of their logos until they become mere dots on our screens.
And it's clear that Facebook is vying for the role of club president in this logo evolution journey.
Visiting Facebook's intricately detailed design page, the company discusses its mission to advance and harmonize the brand's identity across all user interactions – put simply, ensuring that its logo maintains a consistent appearance everywhere, ideally with improvements.
So, what's the latest update from Facebook? The company is thrilled that you inquired.
Facebook's Quest for Brand Enhancement: A Unified Look and a Vibrant Logo
One of its primary goals is to enhance the most distinctive elements of its brand. To achieve this, Facebook is striving for a consistent appearance across all platforms, from the mobile app to desktop ads.
The company has refreshed its color palette, though the predominant color is still blue, but now with a broader range of blue shades.
In its ongoing quest to keep things innovative, Facebook has given its logo a "more vibrant, energetic, and enduring" makeover. In practical terms, this translates to adopting a more striking shade of blue.
Dave N., Director of Design at Facebook, adds that while the aim is to infuse a sense of freshness into the logo, it's more akin to a revitalizing spa treatment for the iconic "f" symbol.
Furthermore, the company has made some adjustments to its Facebook Sans font to enhance readability. While embracing this creative spirit, Facebook has introduced even more shades of blue into the mix. After all, variety is the essence of life.
Refreshing the Facebook Interface: A New Color Palette and More
Incorporating Blue and Revamping Reactions
Meta, the parent company of Facebook, has unveiled a fresh and unexpected color palette for its iconic social media platform. Surprisingly, this updated palette includes a significant infusion of the color blue.
But that's not all; Meta has also taken substantial steps to refine the appearance of Reactions, one of the core interactive elements on the platform.
Explaining this move, Meta stated, "Through our expanded color palette, we were able to convey more depth and emotion in Reactions." In essence, this means that the new color choices aim to make user expressions and reactions more vibrant and nuanced.
A Focus on Accessibility and User-Friendliness
Beyond aesthetics, Meta has fine-tuned these colors to align with color accessibility guidelines.
This commitment ensures that the platform's icons remain clear and discernible at any size, making them adaptable to various user requirements and ensuring a user-friendly experience for all.
More Changes on the Horizon
However, these changes are just the beginning. Meta has signaled that there are additional updates in the pipeline for the Facebook interface.
In fact, the company characterizes the recent updates, as discussed in their Wednesday blog, as "the initial stage of a revitalized identity system" for the app.
So, users can anticipate more design refinements in the near future as Meta continues to evolve and enhance the Facebook experience. Stay tuned for more exciting developments!
RELATED CTN NEWS:
Elon Musk Urges Taylor Swift To Release Music "Exclusively" on X, Prompting Swiftie Reactions
Toshiba's 74-Year Stock Market Era Comes To An End As Investors Secure Majority Stake
Authors Guild Files Lawsuit Against ChatGPT-maker's OpenAI, Alleging Massive Copyright Infringement