Lights, Camera, Stocks: Netflix's Market Performance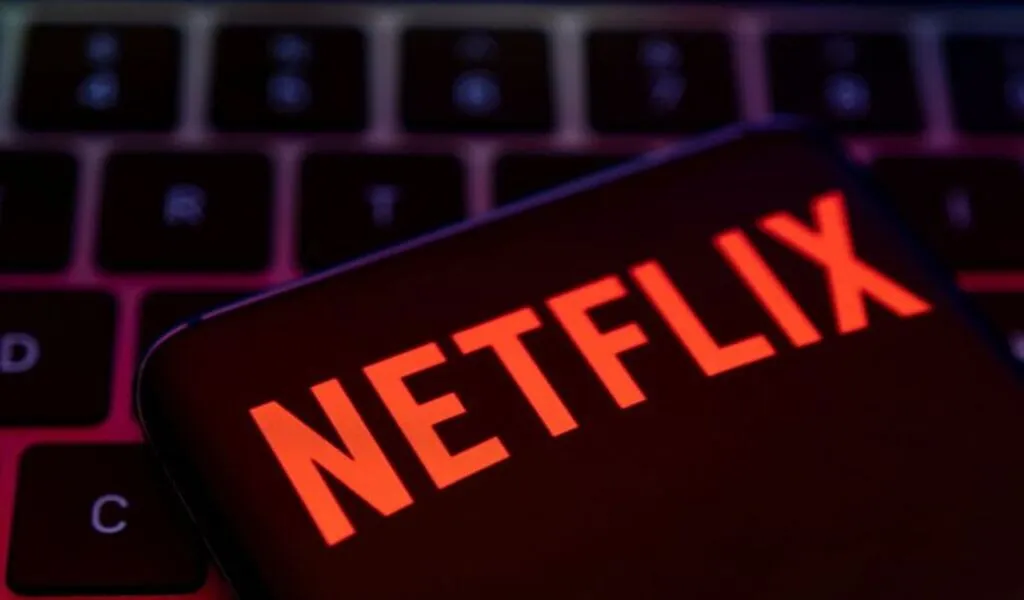 Netflix (NASDAQ:NFLX) is a major player in the video streaming industry, with millions of subscribers worldwide. Given the service's immense popularity and the keen interest from investors, it is wise to carefully examine stock market dynamics and potential growth factors, with a focus on an American perspective.
Looking ahead, we can say that the outlook is quite positive, and expectations should prove themselves right.
On a global scale, the price has been on a steady rise since its initial public offering in 2002. Over this period, Netflix's stock has seen a remarkable increase in value, surging more than 100-fold, making it one of the world's most valuable companies.
A pivotal factor influencing Netflix's stock performance is the growth of its subscriber base. The company continues to attract new users through its unique offerings and high-quality content. In recent times, Netflix has aggressively expanded its operations beyond the United States, contributing to a surge in subscribers and stock prices.
Nonetheless, despite Netflix's achievements, there are potential risks that could negatively impact its stock value – for example, competition from other streaming services like Amazon Prime Video and Hulu.
However, the primary catalyst for growth is overwhelmingly positive profit reports. NFLX's Q3 2023 profit report is set to be released on Wednesday, October 18, 2023.
Analysts are anticipating earnings per share of $3.495, with estimated revenue of $8.544 billion for the second quarter. These results are not coincidental, as the company has been actively combatting account sharing and has tightened restrictions on free trial subscriptions, which led to quarterly losses of up to 500 million.
These restrictions are expected to benefit the growing paying audience, and changes in the company's policy and expanded collaborations and content production will likely draw in new users.
For the record, Netflix is not the only company whose earnings report coming this week. To stay on top of things, keep a close eye on the earnings calendar.
However, there is a particular risk associated with potential changes in streaming video legislation, potentially leading to a decrease in demand for Netflix services. US regulatory authorities most often pay attention to the content in TV series and films, imposing age and advertising restrictions to control the material.
Nevertheless, a positive outlook can also be fortified through technical analysis. Currently, there's a downward trend that's expected to reverse with the release of the report, forming a range between $340 and $350.
This range was established for good reason, as it's essential to manage the potential volatility surrounding the news. Also, this level is mirrored and historically quite strong.
The target level will be the $390 resistance, followed by $400. The first one is more likely to be breached quickly unless there's an abrupt halt and a stagnant movement.
The second resistance will pose a more significant challenge, but breaking through and maintaining a position above it would present a golden opportunity for bullish investors to continue the upward price trend.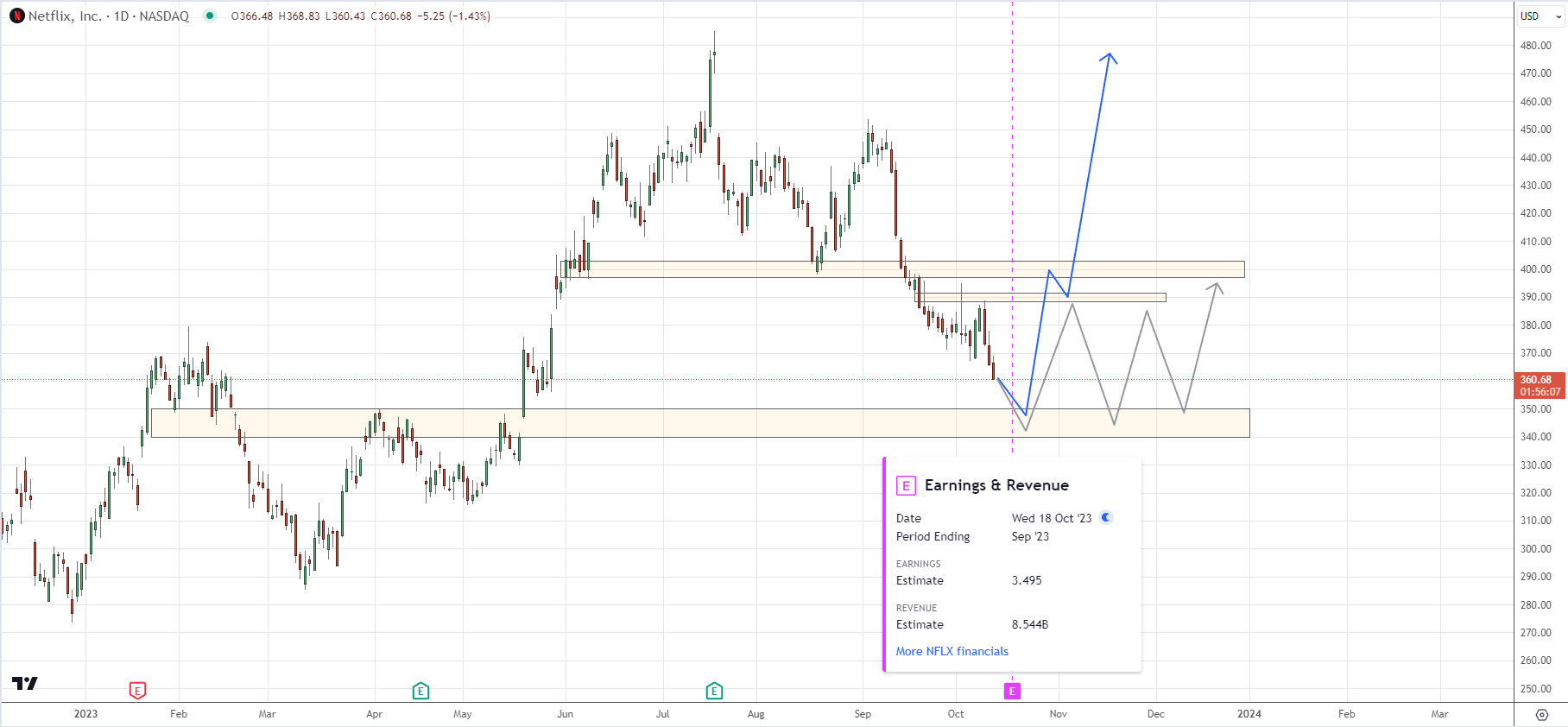 In general, Netflix's stock is poised for continued growth, driven by the company's success and its appeal to investors. To sustain and enhance its position in the market, Netflix must continue to innovate with new products and services, all while being mindful of potential risks and legislative changes, especially in the ever-evolving landscape of the American streaming industry.
SEE ALSO: AMD To Acquire AI Startup Nod.ai To Strengthen Software AI Capabilities