Thailand's New Prime Minister Vows to Tackle Economic Woes
Srettha Thavisin, the new prime minister of Thailand, has pledged swift action to alleviate the country's post-pandemic economic woes, including the distribution of funds to stimulate spending and the reduction of rising energy costs.
Srettha outlined the commitments in his inaugural address to Parliament on Monday, following four months of political uncertainty during which legislators were unable to form a government.
After a career as a real estate developer, Srettha entered politics as a member of the populist Pheu Thai Party. During its four-year mandate, his administration will be expected to address a variety of economic, political, and social issues.
The prime minister compared Thailand's economy, which has declined since the COVID-19 pandemic nearly crippled the country's lucrative tourism industry, to "a sick person."
"Tourism and expenditure are recovering so slowly that an economic recession is possible. It is essential to stimulate the economy and consumer expenditure, he stated.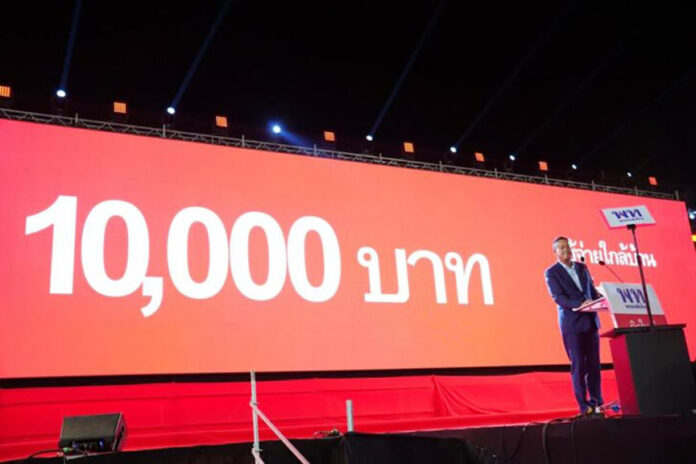 The stimulus measures include implementing a campaign promise to give out 10,000 baht ($280) to all Thais 16 and older. "The money will be distributed to all regions, creating jobs and economic activity while generating revenue for the government," he said.
Srettha has previously stated that the initiative, which critics claim may not have a lasting impact, will cost up to 560 billion baht ($15.8 billion) and will be available for implementation by the first quarter of next year.
In his speech on Monday, the prime minister also vowed to act swiftly to alleviate debt problems, noting that Thailand's public debt has risen to more than 60 percent of the country's gross domestic product (GDP) in 2023, while household debt has risen to more than 90 percent of GDP this year.
He added that the government also intends to reduce rising energy costs and promote tourism. It intends to waive visa fees for visitors from certain nations and enhance airports in order to increase the number of flights landing in Thailand.
Srettha's long-term objectives include boosting international trade, assisting startups, investing more in transportation infrastructure, enhancing agricultural production, empowering local governments, and expanding access to land ownership.
The prime minister stated that the government would also seek to amend the current military-imposed constitution through a participatory process.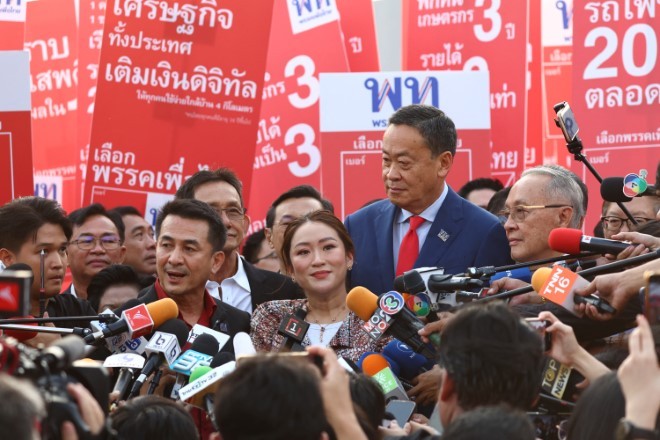 He also addressed campaign promises to reform the military, a powerful political actor that has staged two coups since 2006, by promising "co-development" with the army to end mandatory conscription, reduce the number of generals, and ensure transparency in the Ministry of Defense's procurement procedures.
Pheu Thai, which placed second in Thailand's general election on May 14, allied with several pro-military parties in an attempt to establish a government with the support of the conservative Senate, the upper chamber of the National Assembly.
The move signalled a reversal of a campaign pledge and has dissatisfied many Thais, who voted overwhelmingly for change following nearly a decade of military rule. Move Forward Party received 151 seats in the 500-member House of Representatives, while Pheu Thai received 141 seats.
Pheu Thai initially collaborated with Move Forward to create a government, but the attempt failed when Thai senators opposed the coalition due to Move Forward's demands for minor monarchy reforms.
Pheu Thai's new coalition has sparked scepticism regarding its ability to keep its campaign promises while accommodating its coalition allies, who span the political spectrum.
The majority of Thais, according to a September poll by the National Institute of Development Administration, do not believe that Pheu Thai will be able to fulfill its pledges to halt mandatory military conscription and draught a "people's constitution."