How to Gain More Hogwarts Legacy Gear Slots?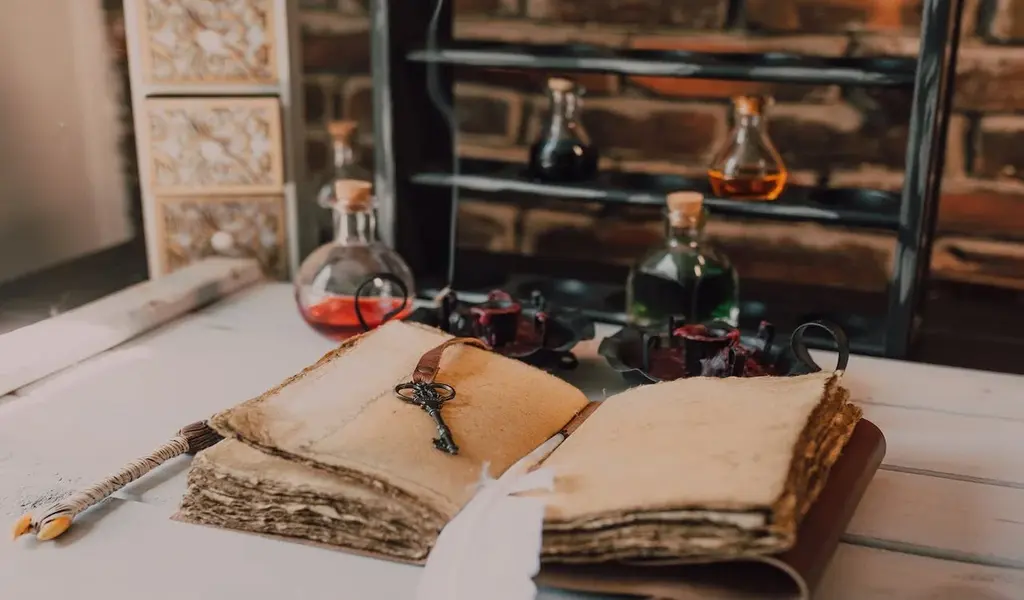 In Hogwarts Legacy, you'll accumulate a considerable amount of gear, much of which may be of little use, quickly occupying your limited Gear Slots. Once these slots are filled, acquiring new gear becomes impossible.
To address this, you can discard less valuable items or sell excess gear at a shop — both reasonable options when facing constraints. However, there's a better alternative: expanding your Gear Slots.
When your Gear Slots reach capacity, what better solution than increasing it? This guide will provide a comprehensive breakdown of what you need to know about expanding your Hogwarts Legacy's Inventory's Gear Slots.
Gear Slots in Hogwarts Legacy
As a role-playing action game, much of the gameplay in Hogwarts Legacy revolves around discovering various gear pieces to enhance combat abilities. So, opposite to games of luck, such as Bovada slots, Hogwarts Legacy is a game of skill although some aspects of good fortune apply, obviously.
Players can collect six types of gear, including gloves, headwear, facewear, neckwear, outfits, and robes, allowing them to customize their character's appearance and boost their stats.
However, the initial inventory space for gear is restricted to 20 slots, creating a significant limitation at the beginning of the game.
Given that these slots must accommodate all the items acquired throughout the game, it's easy to see how your overall inventory space can become filled rapidly!
How To Expand Gear Slots
Expanding the number of gear slots in Hogwarts Legacy is exclusively achieved through completing Merlin Trials. These are minor challenges scattered throughout the open world, remnants of the renowned wizard Merlin.
As players undertake these Merlin Trials, they will advance in the 'Challenges' section within the 'Exploration' tab. For instance, the first challenge requires players to finish two Merlin Trials to augment inventory slots by four. The subsequent challenge involves the completion of six Trials.
In total, there are 95 Merlin Trial challenges available, allowing players to gain an extra 20 gear slots by completing these challenges throughout the game.
Finding Merlin Trials in Hogwarts Legacy
Merlin Trials are scattered throughout the open world for students to discover during their explorations. However, they can only be solved until the completion of the main story quest, 'Trials of Merlin.'
This quest becomes accessible after finishing the 'The Girl from Uagadou' main quest, during which the explorer Nora Treadwell assists players in solving their initial Merlin Trial.
Following the conclusion of 'Trials of Merlin,' students can start Merlin Trials in the open world, provided they have Mallowseet leaves in their inventory.
Merlin Trials present diverse challenges, including guiding moths to lanterns using Lumos, swiftly lighting torches with the Incindio spell, or maneuvering boulders into hollowness with Wingardium Leviosa. To expand gear slots, players must complete numerous Merlin Trials throughout Scotland.
How to Complete Merlin Trials
Although there are 95 trials to tackle, they can be categorized into nine fundamental trial types. Each type undergoes variations but maintains the same underlying principles. It's important to note that certain trials demand your character to possess specific spells.
If these spells are still unlocked, solving the trials becomes possible. In Hogwarts Legacy, Merlin Trials are simple puzzles that challenge you to apply your spells creatively.
Starting each trial involves sprinkling Mallowsweet on a circular symbol on the ground, unlocking the puzzle. To successfully solve the puzzle, you must experiment with casting spells on nearby objects like pillars or blocks.
Here are the nine basic trial types;
Stack the Balls (Accio Required): Lift and place small balls into slots on different platforms using the Accio spell.
Blast the Slabs: Similar to the previous trial, this involves blasting green stone slabs.
Blast the Balls: Shoot multiple targets around the area with any attack spell in this straightforward trial. Finding all the targets may be the only challenge.
Light the Torches (Confringo Required): Light three torches before they go out. The challenge is intensified by the sinking effect of the torches, with some placed on higher platforms. Starting with the higher torches is advisable for more time.
Fix the Statues (Reparo Required): Locate three broken statues and use the Reparo spell to restore them in this straightforward trial.
Escort the Moths (Lumio Required): Utilize the Lumio spell to guide three clusters of moths to a glowing statue. Completion is achieved once all three groups reach the statues.
Match the Symbols (Flipendo Required): Interact with three columns, each with two sections, and rotate symbols on their faces using the Flipendo spell to match the symbols on each column.
Platforming: Test your platforming skills by navigating an obstacle course of stone platforms without falling. Some trials allow flying on a broom to activate platforms, though this may be subject to future patches.
Roll the Ball (Depulso Required): Employ the Depulso spell to roll a large sphere into a designated pit. Nudge the sphere until it reaches the slot, and be aware that some trials may require clearing debris from the hole first.
SEE ALSO: How to Play Baccarat Online