Fortnite: How To Delete Your Account?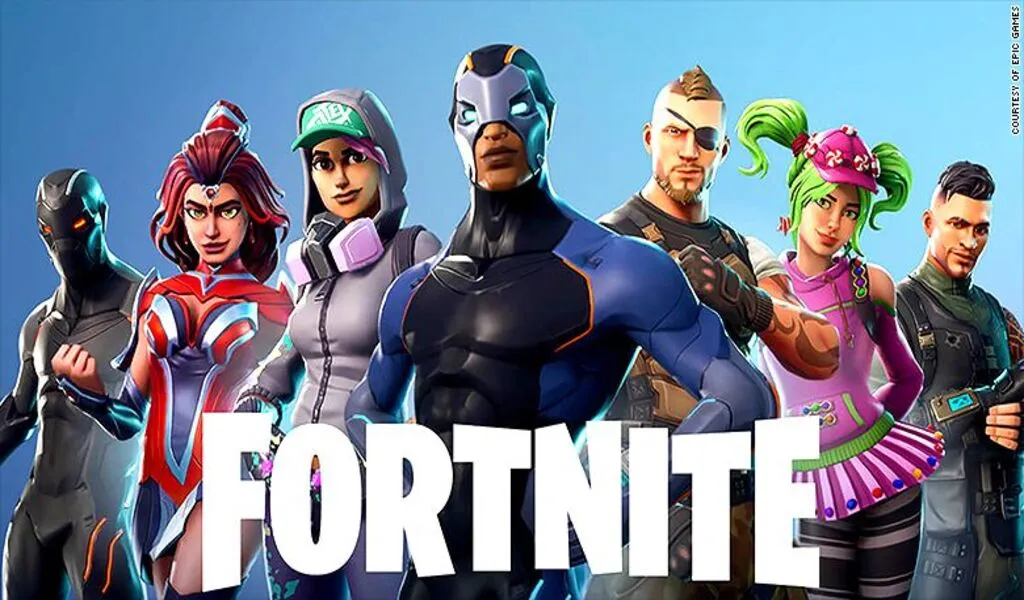 (CTN NEWS) – Playing Fortnite, one of the most well-liked video games in recent memory, has various benefits. dynamic gameplay, enjoyable design, fantastic Battle Pass benefits, and numerous other factors.
But what if you decide to remove your Fortnite account for some reason? We'll walk you through deleting your Fortnite account in this guide.
There is no need to explain Fortnite, played daily by millions of gamers.
Players must be at least 18 years old in this amazing realm, while minors may participate with their parent's permission. There are many distinct modes, from the Battle Royale mode to Fortnite Creative.
However, you or your family can undoubtedly remove your Fortnite account if you or they wish to. In 2023, deleting a Fortnite account is quick and simple, but there are a few things to consider first.
Without further ado, let's discuss how to remove your account and what to remember when doing so, regardless of the Fortnite platform you use.
What Occurs If Your Fortnite Account Is Deleted?
It's common for you to decide to deactivate your Fortnite account, whether because you've played the game too much or bought too much stuff from the store. Just a few factors should be taken into account before deciding.
Firstly, deleting a Fortnite account is a final decision that cannot be reversed. Your account will be entirely wiped after 14 days, as we shall detail for you.
You already have an Epic Games account, whether you are aware of it or not, because you are using the Epic Games Launcher to play Fortnite.
And it is actually your Epic account that is deleted when you delete your Fortnite account. As a result, your Epic Games account's associated data, and player progress (including Battle Pass) will be erased.
Lastly, canceling a Fortnite account will also cancel all transactions made. In other words, even if you previously paid millions of dollars,
if you deactivate your account, you won't be able to access the cosmetics you bought. A transfer to another account is also not possible.
All of this makes it challenging to delete your Fortnite account, and we are aware of it. However, if you still feel like taking a break, keep trying and follow the instructions below to delete your account.
READ ALSO: EPIC GAMES STORE: 15 DAYS OF CHRISTMAS LIST & 5TH JANUARY MYSTERY GAMES
In 2023, How Do I Delete My Fortnite Account?
Thanks to Epic Games, account deletion is really simple and quick, unlike many other online services that make such operations difficult. Here's a step-by-step guide for deleting your Fortnite account:
Go to the Epic Games website by opening a web browser.
Utilize your email address and password to get into your Epic Games account.
After signing in, click on your account name in the top right corner of the screen and choose "Account" from the drop-down menu.
Find the Delete Account section in the "Account Settings" tab.
The "Request Account Delete" button should be clicked.
When deleting your account, you will be prompted to confirm your decision. To move forward, select "Delete Account."
Then complete the process by adhering to the instructions.
I'm done now! You will automatically log out of your account after a brief period. This indicates that the procedure is finished and that your account is on the deletion list.
Simply wait the required 14 days, and voilà! Your Fortnite account will then be permanently deactivated.
Within the first 14 days, you can block the deletion of your account by simply signing into your account on the Epic Games website. However, after 14 days, there is no way for you to get your account back.
In extremely rare circumstances, you may see some problem warnings when deleting and restoring the account. To solve problems, refer to the official Epic Games blog instructions.
RELATED CTN NEWS:
Epic CEO Teases Return Of Fortnite To iOS
Free Fire Redeem Code For Today January 4, 2023: 100% Working
Quordle Today: Daily Quordle Word Puzzle Hints And Answer For January 4, 2023