Trump Say FBI Raid on His Home "Prosecutorial Misconduct."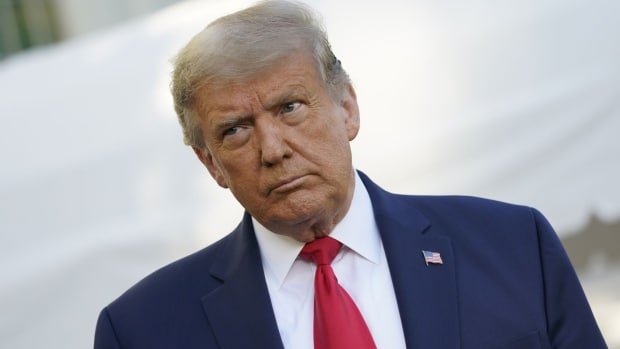 Former US president Donald Trump said Monday that his Mar-A-Lago residence in Florida was being "raided" by FBI agents in what he called an act of "prosecutorial misconduct."
"These are dark times for our Nation, as my beautiful home, Mar-A-Lago in Palm Beach, Florida, is currently under siege, raided, and occupied by a large group of FBI agents," he said in a statement posted on the truth Social network.
"It is prosecutorial misconduct, the weaponization of the Justice System, and an attack by Radical Left Democrats who desperately don't want me to run for President in 2024," Trump said.
It is unclear why federal agents are at Trump's home, and the FBI declined to comment on the search.
It was reported by mainstream media outlets that agents were conducting a court-authorized search of the National Archives.

Republicans Defend Trump, Denounce FBI and DOJ
Kevin McCarthy, the frontrunner for the GOP Speaker of the House next year, told Attorney General Merrick Garland to preserve his documents.
"I've seen enough," McCarthy tweeted hours after Trump confirmed that federal officials searched his Florida resort Mar-A-Lago in Palm Beach.
McCarthy vowed to investigate Attorney General Merrick Garland and the Justice Department when Republicans take back the chamber this November as expected.
The House GOP leaped Monday night to denounce the FBI search of Donald Trump's Mar-a-Lago home, with Minority Leader Kevin McCarthy vowing to investigate the Justice Department should Republicans take back the chamber this fall as expected.
"I've seen enough," McCarthy tweeted hours after Trump confirmed that federal officials searched his Florida resort.
Using a similar statement to Trump, the California Republican frontrunner for speaker next year referred to DOJ's actions as "weaponization."
According to Politico, McCarthy followed a long line of rank-and-file Republicans who took to social media to condemn the FBI search.

DeSantis FBI and DOJ Weaponized By Democrats
Rep. Jim Banks (R-Ind.), the Republican Study Committee chair, said the search was political while vowing House GOP-led hearings next year.
Rep. Andy Biggs (R-Ariz.) called for a probe to examine "the viability of our federal law enforcement agencies that abuse their authorities for political purposes."
In his tweet, Biggs also compared the Mar-a-Lago search to the murder of Libyan dictator Muammar Qadhafi by his political enemies: "All that's missing is Muammar Gaddafi's sunglasses and cap on Joe Biden from the unprecedented FBI raid at President Trump's home."
And even one prominent former Freedom Caucus member — turned potential Trump 2024 presidential primary rival — weighed in too.
Florida Gov. Ron DeSantis attacked the Mar-a-Lago search on Twitter with similar Third World references, calling it "another escalation in the weaponization of federal agencies against the Regime's political opponents" and adding a dig at Democrats for seeking to boost IRS enforcement to help pay for their domestic agenda.
"Banana Republic," he tweeted.