Norwegian Man, 58 Found With Throat Slashed in Pattaya, Thailand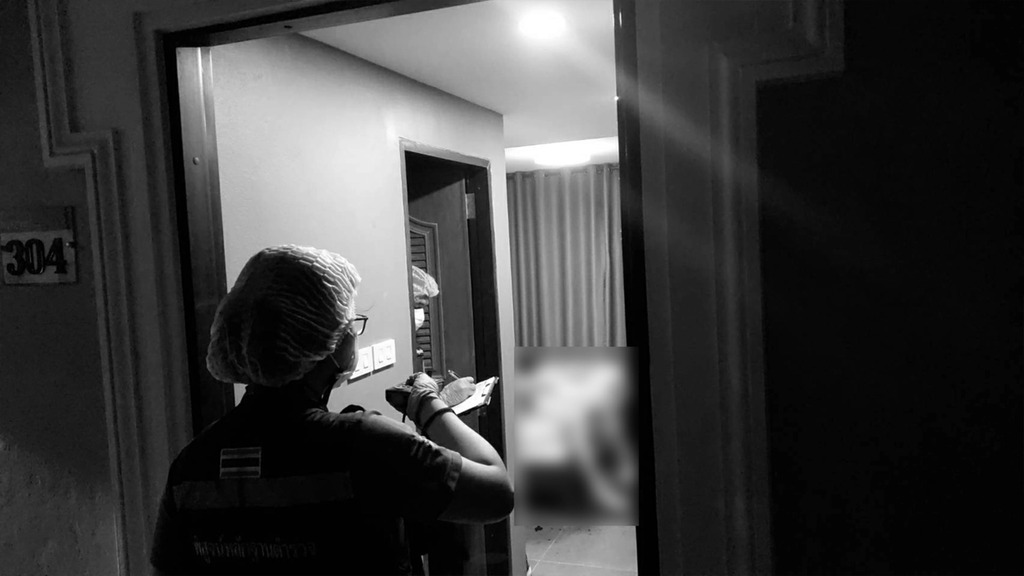 A Norwegian man was discovered dead in his apartment in resort town of Pattaya, Thailand with a slash wound to his neck on Wednesday night. Thai media reported that police were called to the apartment on Soi Bong Koch 8 in Pattaya around 10 p.m.
The Norwegian man was discovered dead in his room on the third floor of the eight-story apartment complex. A female friend discovered the 58-year-old Norwegian man's body after knocking on his door several times but receiving no response.
She requested a spare key from a maid, only to discover the deceased lying in his blood on the bed, with a large slash wound to his neck.
A 15cm knife was discovered beside the bed, according to police. There was no sign of a struggle.
The investigation chief at the Pattaya police station said officers reviewed closed-circuit camera footage from outside the room, but no one had been in or out of the unit since the Norwegian returned to the apartment the night before his body was discovered.
Since January 17, the Norwegian man had rented the room and police suspected he committed suicide because his friend said he had recently broken up with a Thai girlfriend.
Chinese Gang Pattaya
Meanwhile,  Pattaya police arrested a Chinese gang member after three years on the run.  He is allegedly responsible for robbing a fellow Thai citizen's luxury car in Pattaya, Thailand, has been apprehended in Chiang Mai province.
Mr. Jongchiang Sae Lor, 34, was apprehended in front of a house in Chiang Mai by Crime Suppression Division officers.
Mr. Jongchiang, who is Thai, was wanted on an arrest warrant issued by the Pattaya Provincial Court on March 23, 2020 for car theft.
The arrest followed a complaint that a group of four men robbed Chinese national Liu Bao of his luxury car in late 2019 in tambon Nong Prue of Bang Lamung district, Chon Buri.
Mr. Liu told police that the robbers assaulted him and forced him to sign a contract in Chinese that he owed them one million baht and sign over his car. The robbers then fled after abandoning him in a desolate area of Pattaya's Bang Lamung district, he claimed.
Police launched an investigation and discovered evidence that led to the identification of four suspects: Chinese national and gang leader Mr. Choen Choengchai, two other Chinese nationals, and Mr Jongchiang.
Officers then obtained court warrants to arrest the four. Mr Choen, 46, was then taken into custody.
CSD police discovered Mr Jongchiang had been hiding in Chiang Mai and apprehended him on Saturday.
During questioning, Mr Jongchiang admitted to the charges but claimed the victim owed his boss, Mr Choen, millions of baht in debts related to a construction business.
The suspect was turned over to police in Chon Buri's Nong Prue station for legal action.