Newborn Baby Girl Found Abandoned in Ban Du Chiang Rai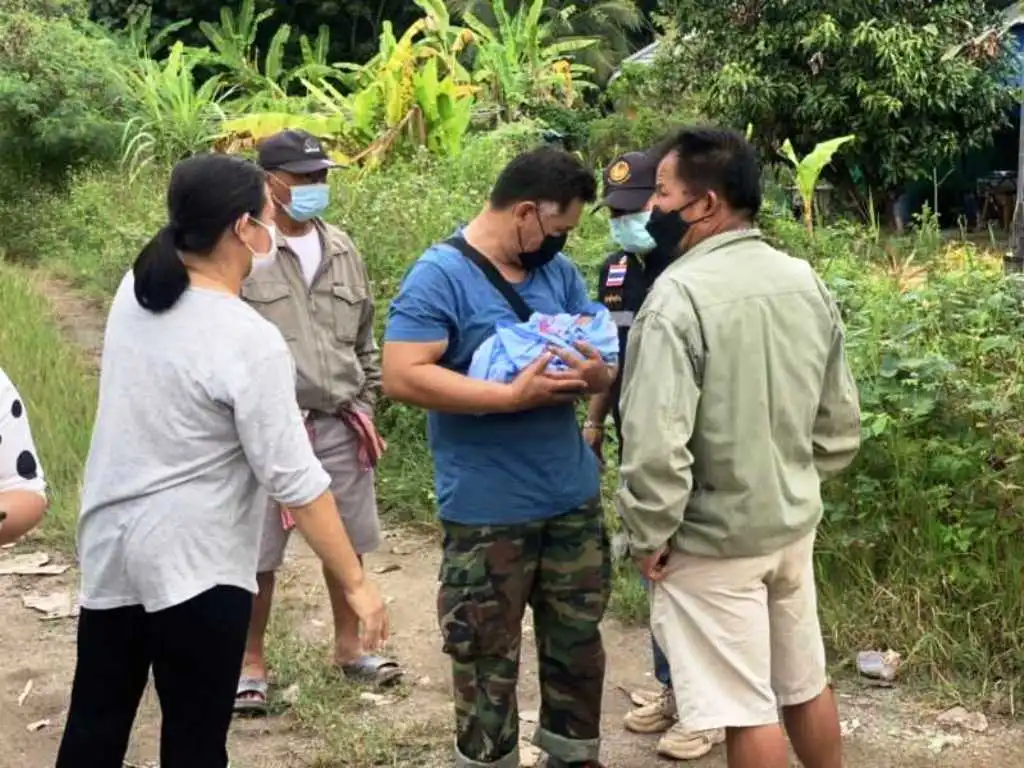 Police in Ban Du, Chiang Rai reported farm workers found a newborn baby abandoned in the grass at the entrance to the rubber plantation. The newborn baby was discovered when workers thought the sound was a young cat.
At approximately 9:30 a.m. on 26 November police at the Ban Du Police Station in Chiang Rai were informed that the infant was found abandoned.  The newborn was found in the undergrowth of Soi 10, Ban Khua Krae, Village No. 1, Ban Du Subdistrict, Mueang Chiang Rai District.
Police along with rescue personnel from the Siam Ruamjai Foundation were called to the scene. When they arrived at the rubber plantation near the village public swamp villagers were holding a newborn baby girl.
The Newborn girl weighed about 2 kg and was wrapped in a white cloth with her umbilical cord still intact.
The Siam Ruamjai Foundation rescue team then took the newborn girl to a clinic where a doctor gave her a preliminary physical examination. Doctors said the baby was still physically strong before she was taken to Chiang Rai Prachanukroh Hospital.
A local villager told Chiang Rai Times that they were walking by the entrance to the rubber plantation when they heard a cat-like cry. They searched through the high grass and discovered a baby girl wrapped in a cloth.
The Villagers helped to take the baby out of the grass but found that the umbilical cord was still attached, so they called the police.
The police and local Bandu officials assumed that the mother wasn't ready to have a child and abandoned the newborn out of shame. Police will investigate to locate the mother and prosecute her according to the law.