Thailand's Chiang Mai Anticipates 600,000 Chinese Visitors for 2023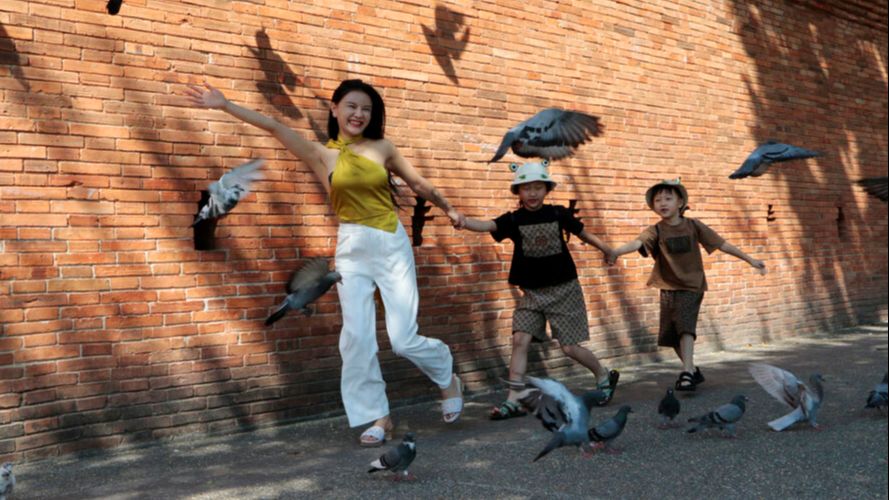 This week, only a few Chinese visitors were posing for photos and basking in the sun near Chiang Mai's ancient Tha Phae Gate, one of many tourist hotspots still waiting for millions of Chinese visitors to return.
Beaches and temples in places like Bali and Chiang Mai are busier than they've been since the pandemic struck three years ago, but they're still relatively quiet.
Still, Chanatip Pansomboon, a soft drink vendor in Chiang Mai's Chinatown district, a picturesque riverside city in northern Thailand, was upbeat. He believes it's only a matter of time, with the number of flights from China steadily increasing.
"It would be great if a large number of them could return because they have purchasing power," Chanatip said.
The expected resumption of group tours from China will likely bring in a large number of visitors. For the time being, only individual travellers who can afford it are venturing abroad, with flights costing more than triple what they normally do.
This includes people like Chen Jiao Jiao, a doctor who was posing for photos with her children in front of the red brick wall of Tha Phae Gate, escaping the damp chill of Shanghai to enjoy Chiang Mai's warm sun and cool breezes on her first overseas vacation since the virus first appeared in China in early 2020.
"After three years of pandemic and a harsh winter, it's finally opening up," Chen explained. "For us Chinese, the first choice is to visit Chiang Mai because the weather is pleasant and the people are friendly."

Chiang Mai Anticipated Many Chinese Tourists
In 2019, 1.2 million Chinese tourists visited Chiang Mai, generating 15 billion baht ($450 million) in tourism-related revenue, money that is desperately needed in the region as countries close their borders to most travel.
Group tours will resume on February 6, but the number of tourists who will come depends on the number of flights available, according to Suladda Sarutilawan, director of the Tourism Authority of Thailand's Chiang Mai office. She expects between 500,000 and 600,000 Chinese visitors this year.
Of course, more Chinese would like to come, said Li Wei, a Shanghai businessman who visited the ancient wall with his extended family of seven. "Because visas and flights are still unavailable, tourists may visit in the next three months," Li told AP.
Far to the south, on the tropical Indonesian resort island of Bali, the shops and restaurants were still relatively empty, some decorated with festive red lanterns and red and gold envelopes used for Lunar New Year cash gifts.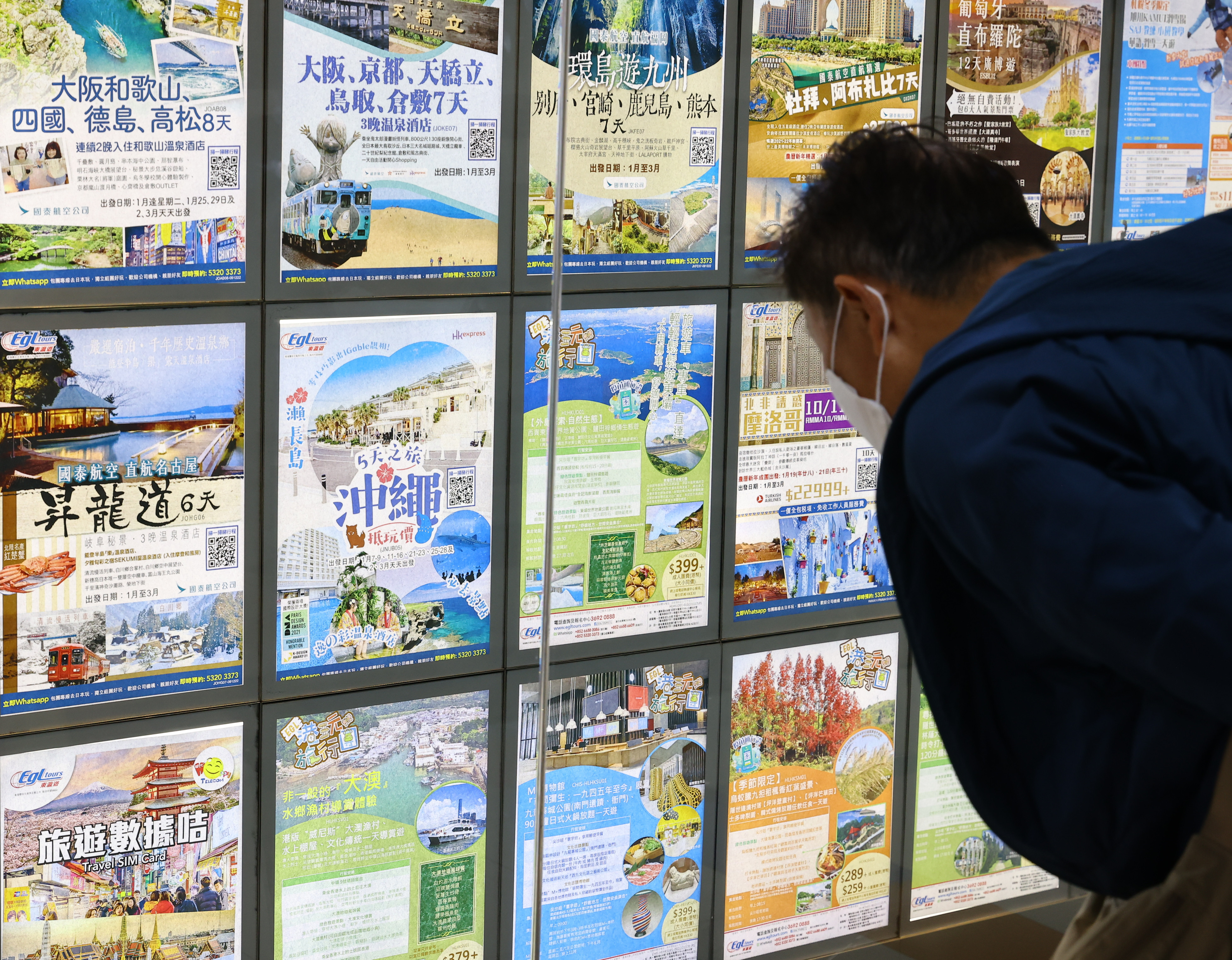 Travel Agents in China Busy
On Sunday, Bali's first post-pandemic direct flight from China arrived, carrying 210 tourists from the southern city of Shenzhen, who were greeted with marigold garlands and dance performances.
"Before COVID, we worked with travel agents who handled Chinese tourists and brought us guests from China every day, but since they closed down, there are far fewer guests," Made Sutarma, the owner of a seafood restaurant in Bali's Jimbaran area, explained.
Nyoman Wisana, the general manager of a Chinese restaurant, said he was "very happy" to see Chinese tourists return after nearly three years of almost no customers.
Fewer than 23,000 Chinese tourists visited Bali between January and November of last year, and only a quarter of the island's 80 tour operators, most of whom cater to Chinese tourists, are still in business, according to Putu Winastra, chairman of the Bali Association of Indonesian Tours and Travel Agencies.
"We're actually very concerned about this," he said.
According to him, Indonesia is developing programs to attract more Chinese tourists, including the possibility of launching direct flights from major cities such as Beijing, Shanghai, and Guangzhou.
Those who did visit this week appeared elated after months of strict pandemic controls that prevented almost all Chinese from travelling abroad.
"I'm feeling fantastic because I haven't gone abroad or spent my holidays in Southeast Asia for the last three years," said Li Zhaolong, a tourist enjoying a day at the beach. "Bali is a very beautiful place, so I'm delighted to be here."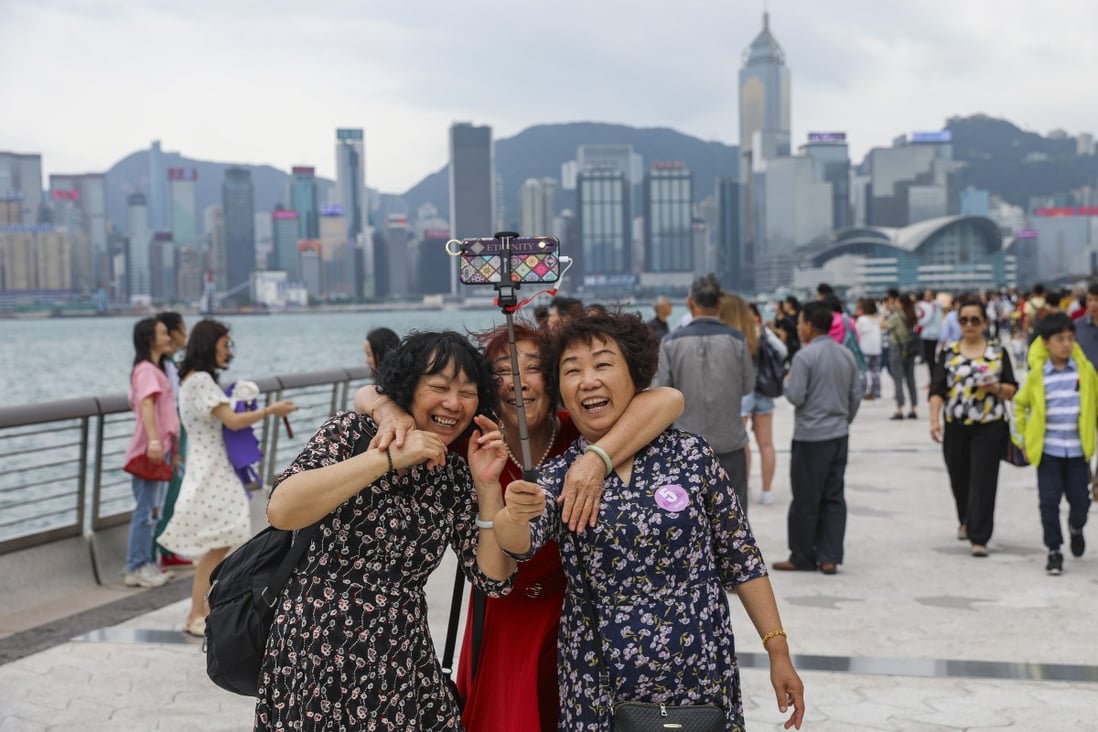 Chinese visiting Hong Kong and Macao
Closer to home, casinos in Macao's gambling enclave and popular tourist spots in Hong Kong, a former British colony, drew larger crowds than usual but remained empty in comparison to the days before COVID-19. Normally, Hong Kong's scenic Ocean Park and Wong Tai Sin temple, with its Nine-Dragon Wall, would be packed with Chinese mainland visitors.
Leo Guo, a travel industry professional, brought his wife, daughter, sister, and parents for a week of sightseeing, shopping, and sightseeing at Hong Kong Disneyland, Victoria Peak, and the skyline-studded harbor.
"Hong Kong is a special city for mainland Chinese, different from other Chinese cities," Lee said. "It's one of our top destinations."
Further afield in Australia, Sydney-based travel agent Eric Wang said that even as Chinese airlines increase flights, the high cost of travel appears to be keeping Chinese away.
Before the pandemic, Chinese tourists accounted for nearly a third of all tourism spending in Australia, with over 1.4 million visiting in 2019. Australia, like Japan, the United States, and a few other countries, requires visitors from China to take COVID-19 tests before departure. However, Wang, who works for CBT Holidays, a company that specializes in travel to and from China, said he didn't see this as a major issue.
"It's more about the airlines because flights haven't returned to normal frequency yet, so air fares are about five times higher," he explained.