China and Russia Stage Naval Operations Near Alaska, Triggering US Naval Response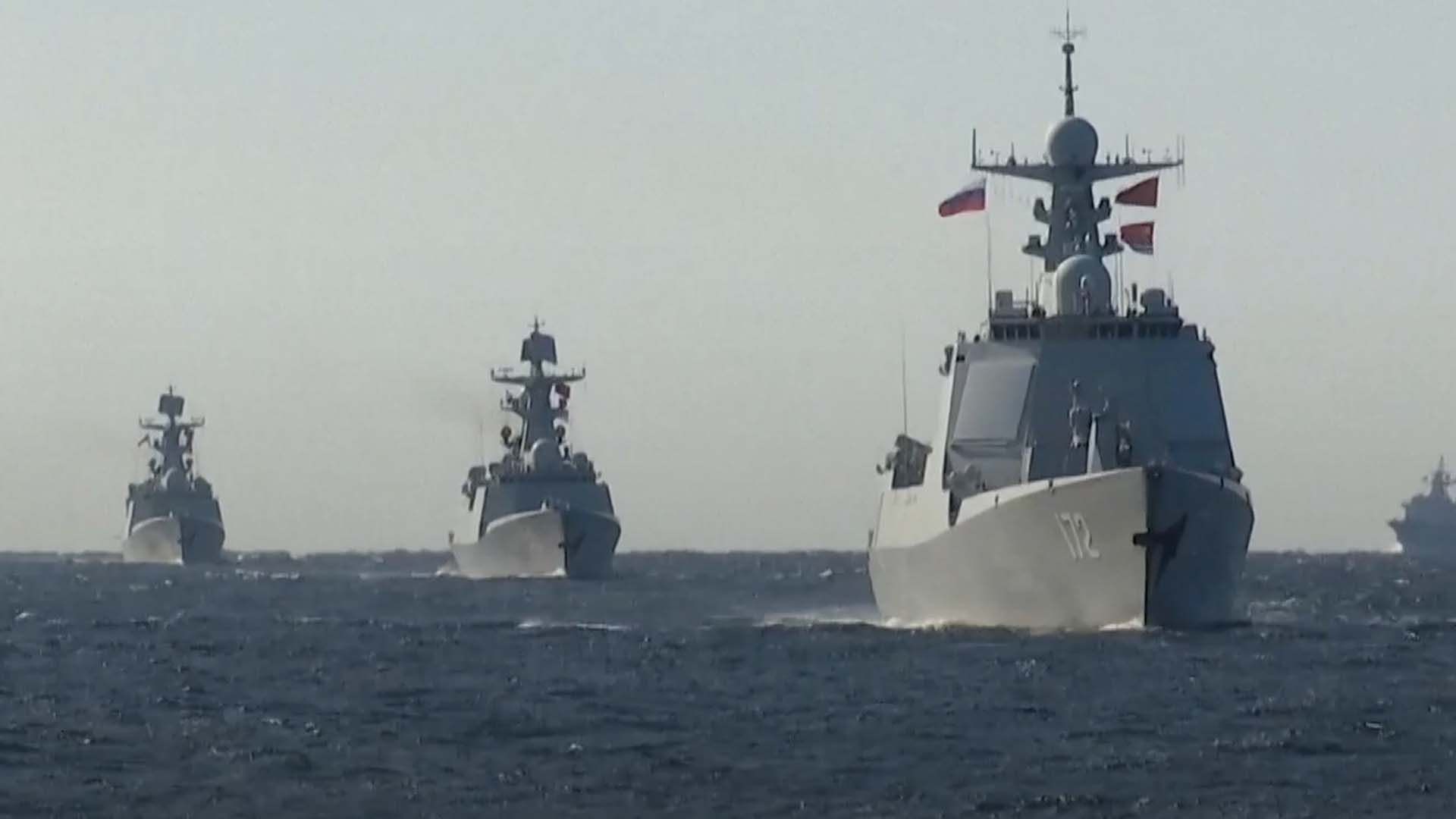 China and Russia staged a coordinated naval operation near US territory near Alaska earlier this week, prompting a strong response from the US Navy, according to Fox News Digital.
According to Sen. Dan Sullivan, R-Alaska, who was briefed on the topic earlier this week by US defence officials, the combined operation involved 11 ships and was conducted near Alaska's southwestern coast. According to Sullivan, the US Navy eventually deployed four destroyers to lead the warships from China and Russia away from American waters.
"This is unprecedented in terms of the size and scope of this joint naval task force between Russia and China, working very closely together," Sullivan said by phone late Saturday to Fox News.
"Whether you live in Alaska, like I do, or on the East Coast of the United States, a very large surface action task force between our two main adversaries, probing very closely to US shores, is concerning."
"It just solidifies the idea that we've entered a new era of authoritarian aggression led by increasingly aggressive dictators in Beijing and Moscow," he concluded.
The Wall Street Journal first the news of the joint China and Russia naval operation on Saturday.
In addition to the four warships, the US sent P-8 Poseidon planes to shadow Chinese and Russian ships away from the Alaskan coast, according to The Wall Street Journal. The ships approached the Aleutian Islands but did not enter US territorial waters.
Sullivan went on to say that the American response was far superior to that of a comparable, if smaller, occurrence in September.
On September 19, 2022, the US dispatched a single Coast Guard cutter after noticing a Chinese guided missile cruiser alongside two other Chinese ships and four Russian ships around 90 miles north of the Aleutian Islands.
"We considerably increased that. Four US warships and air assets, P-8s, were closely watching and monitoring this massive Russian-Chinese task force. So that's a tremendous improvement," Sullivan remarked. "That's a lot of naval power up here, demonstrating American resolve."
"I'm going to continue to press — whether it's the Obama administration, the Trump administration, or now the Biden administration — to commit more Naval, Coast Guard, and Marine presence and assets in this part of America," he added. "And, more broadly, the Biden administration needs to get serious about serious, robust defence budgets."
The White House did not reply quickly to a request for comment. The Pentagon referred Fox News Digital to the United States Northern Command, which did not reply immediately to a request for comment.
"It is a historical first," said Brent Sadler, senior research fellow at the Heritage Foundation. "Given the context of Ukraine's war and tensions around Taiwan, this move is highly provocative."
China and Russia have already undertaken combined naval drills, and it is feasible that they will do so again in the future. These drills are often known as "naval war games" or "military drills." Such combined drills are frequent among countries with strong diplomatic and military connections.
The principal goals of these exercises are to promote military cooperation, strengthen strategic partnerships, and improve interoperability between China and Russia's armed forces. Furthermore, these drills might serve as a show of force or a signal to other countries about the strength of their bilateral relations.
The two countries have conducted these joint naval exercises in different regions, including the Baltic Sea, the Mediterranean Sea, and the Pacific Ocean. They have also engaged in joint military drills within the framework of the Shanghai Cooperation Organization (SCO), which is a regional security organization that includes both China and Russia as members.
The China and Russia exercises serve multiple purposes for both nations:
Strengthening Military Ties: Joint naval exercises allow China and Russia to deepen their military-to-military cooperation and improve coordination between their respective navies.
Signaling Strategic Partnership: Conducting joint military drills sends a signal to other countries about the close relationship between China and Russia and their mutual interests in strategic matters.
Improving Interoperability: By practicing together in naval exercises, the two countries aim to enhance their ability to work together effectively in potential joint operations.
Demonstrating Presence: These exercises also allow China and Russia to project their naval presence in different regions, which may have implications for regional security and geopolitical dynamics.