56-Year-old Man Found Burned Alive in Charcoal Kiln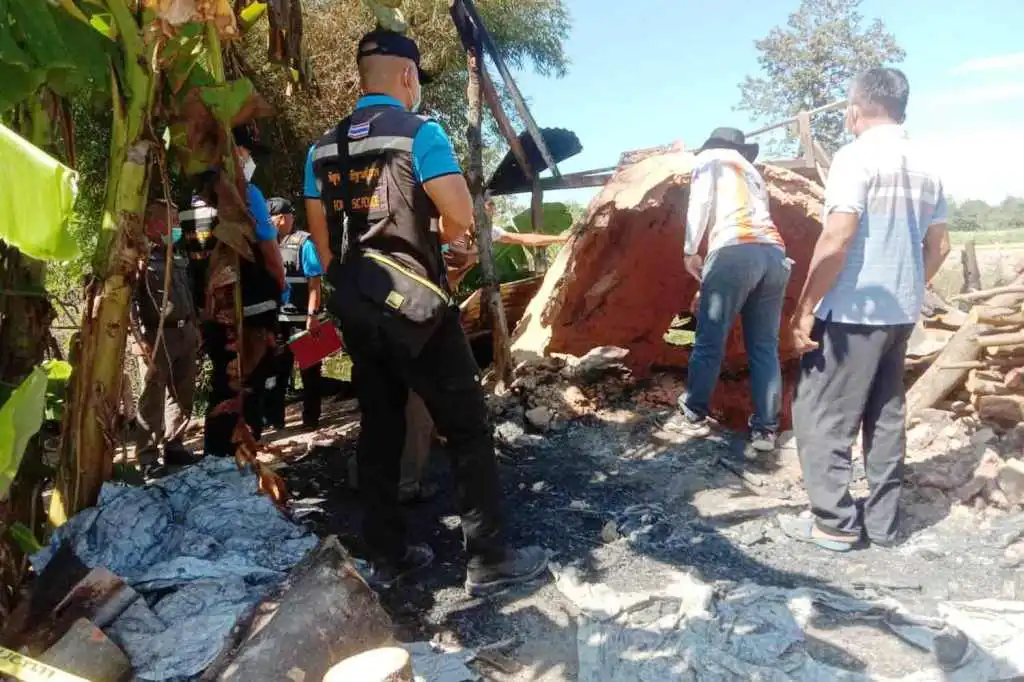 Police in northeastern Thailand report that a 56-year-old man has died after being burned alive after falling into a charcoal kiln while opening it up.
Police investigators in Kalasin Province said the death demise was reported by residents in his local village.
According to neighbors Mr. Aranya Kachornrak, 56, fell into the charcoal-making kiln, made of mud and sticks while opening it up to extract the finished charcoal.
When police and rescue workers arrived they found Mr. Aranya burned alive still inside the burning kiln. They then doused ambers and what was left of Mr. Aranya with water. By the time they could extract his body, his flesh was burned through to the bones.
Police said Mr. Aranya earned his living making charcoal and selling it at the local market.
Charcoal making part of Thai culture
Neighbors said two days earlier Mr. Aranya had brought many blocks of wood for his kiln to make charcoal. Villagers believed he lost his balance and fell into the burning kiln as he was opening it.
Energy from wood has been essential in Thailand for hundreds of years. Thai people use old wood, often wooden pallets, sometimes wood offcuts that occur as part of a manufacturing process, and even tree stumps.
The burning/smoking process removes the moisture and produces charcoal.
In other news, an unidentified man lying alongside the rail track was struck and killed by a train in northeastern Thailand on Monday morning, police reported. The accident occurred at approximately 2:30 am.
Police and rescue workers called to the scene said the man's body was lying immediately beside the track. His body had major injuries to his head and face. A bag, clothing, and other articles were scattered beside him.
The dead man had no identification. Police initially believed he was homeless and were questioning people living nearby in hope of identifying him.