Understanding Different Types of Home Insurance Policies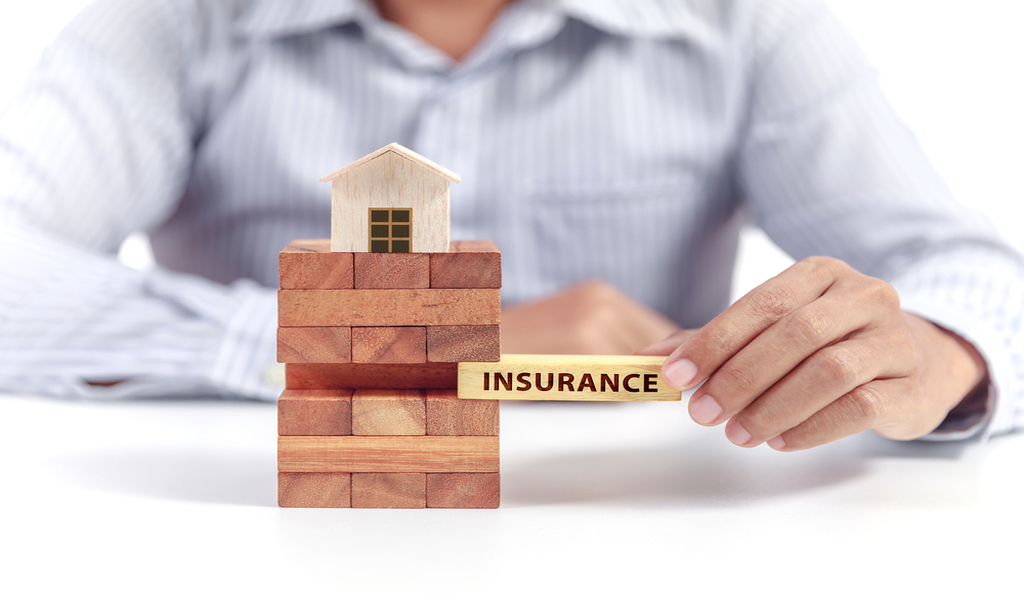 As a homeowner, protecting your cherished abode and everything it holds dear is undoubtedly a top priority. However, navigating the realm of home insurance can be a daunting task, especially with the plethora of policy options available.
Each policy type comes with its unique coverage, exclusions, and limitations, making it essential to gain a comprehensive understanding of the various options before deciding.
In this blog, we will unravel the complexities of home insurance and shed light on the different types of policies available in the market – plus help you narrow down your choices so that you can make a more informed decision when purchasing your own insurance policy.
Once you've read through this article and you have a better grasp on what type of home insurance you need for your property and household, check out Sharp Insurance for competitive home insurance quotes in Calgary. For now, let's get into it.
What is a Home Insurance Policy?
In short, a home insurance policy is an insurance agreement between you, the insured, and the insurer, the insurance company.
The agreement states that, in exchange for a premium (which is calculated based on your home's potential for loss and its overall value, plus the cost of coverage items, coverage limits, and so forth) your insurer will reimburse you if a loss occurs that is covered by your policy.
This means that if your home was damaged by a fire, and your policy included fire, your insurance company would pay the cost (minus your deductible) to cover the cost of repairs.
The word "policy" comes from a combination of the Old French word policie, which meant civil administration, and the Latin politeia and Greek politēs, both of which meant citizen or citizenship. The policy itself is the compiled list of what your insurance company agrees to cover you for, what the exclusions are, and to what extent you will have coverage.
The Importance of Home Insurance Coverage
Home insurance coverage is of utmost importance as it serves as a vital safety net for homeowners, providing financial protection and peace of mind.
Your home is likely the most significant investment you'll ever make, and it houses not just your belongings but also cherished memories and a sense of security. Home insurance shields you from the unexpected, such as natural disasters, theft, fire, or liability claims.
In times of crisis, having the right coverage ensures that you won't face the burden of significant repair or replacement costs alone. With a comprehensive home insurance policy in place, you can rest assured that your home and possessions are safeguarded, allowing you to focus on creating lasting memories and enjoying the comforts of your beloved abode.
The Different Types of Home Insurance Policies
A "home" can be many different things. A home can be a physical detached building with four walls and a front and back door, it can be a townhouse, it can be a cabin in the woods – it can be whatever you deem as "home."
But, for the sake of brevity, we'll break it down into its current insurance definition: insurance views property insurance as home insurance, for owned properties, and then has its subdivisions for condo insurance and renters insurance, where the insurance portion excludes dwelling coverage (since that responsibility falls to the landlord or condo corp.)
Let's divide home insurance itself into its two standard forms: basic and comprehensive.
Basic Home Insurance
Basic home insurance typically provides essential coverage for the structure of your home and some personal belongings against common perils like fire, theft, and certain natural disasters. While it offers a foundational level of protection, it may come with limitations, leaving you exposed to certain risks that require additional coverage.
Comprehensive Home Insurance
Comprehensive home insurance, on the other hand, goes above and beyond, providing a more extensive and inclusive level of coverage. It not only protects your home and belongings from a wide range of perils but also offers additional features like liability coverage, which shields you from legal claims if someone is injured on your property.
With comprehensive home insurance, you can enjoy a higher level of security, knowing that you are well-protected against a variety of potential risks and unexpected events.
Other Types of "Home" Insurance
Although most insurers view a home as an owned property, sometimes renters' insurance and condo insurance also fall under the category of home insurance. Let's also explore what those entail in the subsection as detailed below:
Renters Insurance
Renters insurance is a crucial investment for tenants, offering protection for their personal belongings and liability coverage in case of accidents or damages within the rented property.
While the landlord's insurance may cover the structure, it typically does not extend to the tenant's possessions. Renters insurance provides peace of mind, ensuring that in the event of theft, fire, or other covered perils, the cost of replacing belongings falls on the insurance company rather than the tenant's pocket.
Condo Insurance
Condo insurance is tailored specifically for condo owners, as it bridges the gap between the building's master policy, which typically covers the structure and common areas, and the individual unit.
Condo insurance safeguards a condo owner's personal belongings and interior structures within their unit, along with providing liability coverage.
Additionally, it can offer coverage for any upgrades or improvements made to the condo unit. With condo insurance, owners can protect their investment and have confidence that their personal belongings and living space are safeguarded against potential risks.
Now that you know a little more about the various types of insurance coverage that exist for homes (both owned and rented) it's time to get a quote. Getting insured is as easy as clicking the "get a quote" button on your trusted local insurer's website and then going ahead to fill out your own quote form. Once you receive quotes, choose the one you like and get insured.
SEE ALSO: Minnesota Joins the Ranks: Recreational Marijuana Legalized For Adults 21 And Older