Three Simple Ways To Update Your Stair Parts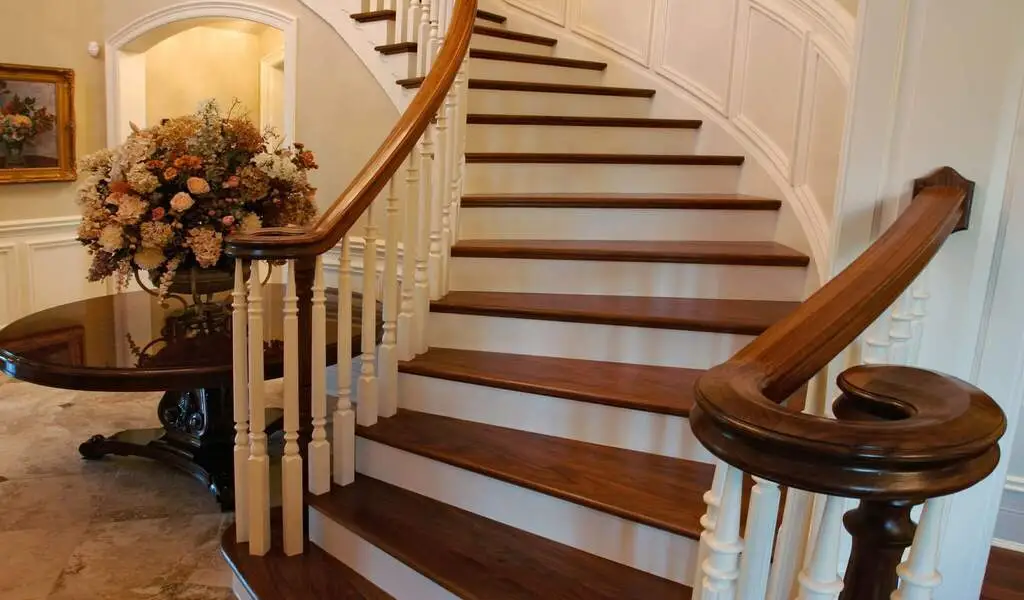 Three Simple Ways To Update Your Stair Parts – When it comes to updating your staircase, you don't need to replace your entire structure – a simple change can really make all the difference.
Although the steps within your staircase play an important role when it comes to functionality, they don't need to be boring.
You can really enhance your staircase design by upgrading this specific element of your staircase.
Your steps are a fantastic way to inject personality into your staircase.
In this blog, we're going to discuss three ways you can customise these simple stair parts to elevate your staircase.
1. Incorporate a timeless carpeted element
An ever-popular choice is carpeted stair treads.
This timeless design not only looks great, but carpeted treads also create a cushioned, almost warm staircase, perfect for those early mornings in the middle of winter.
As well as being a stylish addition to any staircase, carpet aids in dulling the sound of noisy footsteps walking up your staircase, making carpeted stairs especially favoured in family homes.
Your colour and material choice should reflect your personal style.
2. Add a focal point with staircase tiles
A common choice for outdoor staircases, tiles add a touch of vibrance to your indoor staircase.
Many opt to tile their risers, keeping the treads neutral as to not take away from this focal point.
Create a contemporary feel with a glossy tile. Whether you choose a neutral colour or opt for a stand-out bright tile, this will really enhance the style of your staircase.
Mosaic and patterned tiles are also popular choices, taking staircase tiles that little bit further creating a fun addition to any staircase.
If your budget doesn't stretch quite far enough for tiles, consider adhesive peel and stick tiles instead. This wallet friendly option allows you to achieve the same look, at a fraction of the price. Often made from vinyl, peel and stick tiles are easy to apply and remove, making them an increasingly popular choice for rented properties.
3. Choose both comfort and style with a runner
If you like the idea of the warmth and comfort a carpeted staircase brings, but don't think a fully carpeted staircase is for you, a carpet runner could be the answer.
A carpet runner is a long strip of carpet, slightly narrower than your staircase, that runs down the centre of your staircase, from top to bottom.
Carpet stair runners are a fun way to boost your staircase's design, adding some extra texture. As well as being stylish, runners retain some of the practical elements a full carpet provides. They provide added protection for your hardwood floors as well as preventing any slips.
Like the look of a runner, but carpet isn't practical for your lifestyle? Painted runners are a great alternative option. They're also great for people with a limited budget.
Make sure to prep your stairs first – sanding them down to ensure an even surface, filling in any holes you may find. Then clean away any dust or debris and get painting. Ensure your lines are straight by using tape as a guide.
Runners, both carpeted and painted, are a great way to tie in the colours from around your home, or even extend your colour palette.
To summarise, you don't need to replace your whole staircase to give it that new, fresh look. Simply making a few changes to your steps can really elevate your whole staircase.
Related CTN News:
Public Liability Insurance For A Sole Trader – Worth It?
Is Listening The Most Crucial Part of A Real Conversation?
How Overseas Pakistan Visits Freely to Pakistan?