10 Steps to Prepare Your Law Assignment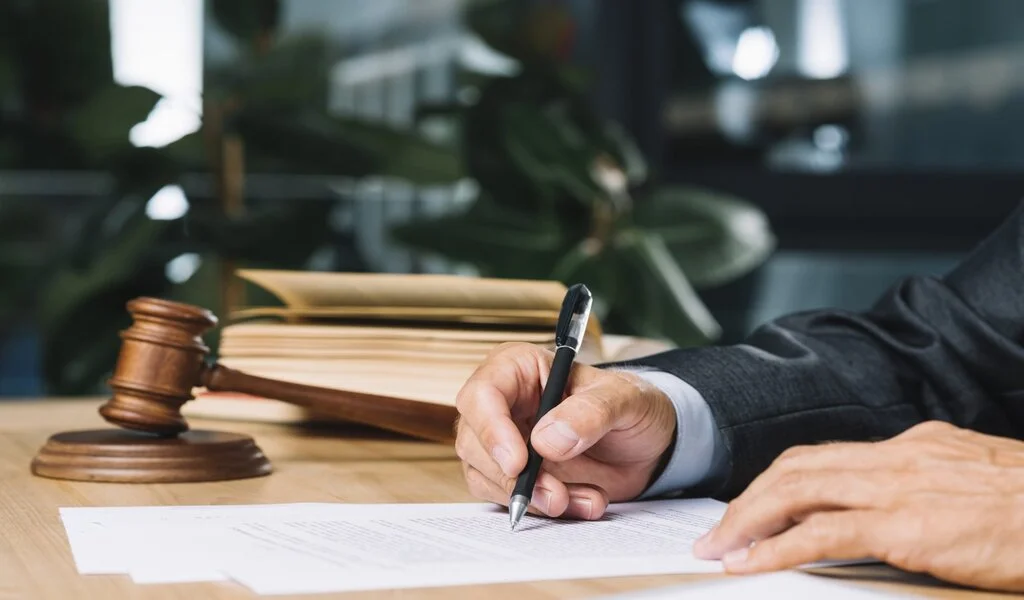 Writing assignments are a challenge for many law students. Do you believe writing one is difficult? Well, if you don't know any good writing tips, you can have a hard time finishing the assignment. The law is another topic that contains a lot of specific information.
Both whiles speaking and writing; you must give sufficient details. Many students struggle to do the task on time and accurately. However, you can easily handle the assignment issues with the help of trustworthy law assignment help services.
Law students will learn theoretical information in lectures and practical knowledge in written assignments. Assignments will help them understand how theories and concepts can be applied in the real situation.
This post will provide you with some writing tips on how to create a strong law assignment. Keep them in mind while you are working on an academic law assignment.
10 Easy Steps to Prepare Your Law Assignment
Here are ten easy steps to prepare a flawless law assignment, you can follow to write an impressive assignment and earn scores.
1. Select a topic
You must first choose a topic for your assignment because you cannot move on to the following step without one.
If you have a choice, select a topic that suits you and one you are good at. It should inspire and motivate you to write.
2. Follow the format specified.
The next step is to stick to the lecturer's format. The professor will provide the structure for writing at the beginning.
For the body portion, he will also give some additional directions, such as using the IRAC approach, among other things. Simply follow the guidelines. Keep in mind that the lecturer will be reviewing it.
As a result, it's important that you write according to the professor's instructions. Carefully follow the directions.
3. Not necessary to stuff legal terms
It should have more legal terms because many students believe it to be a law document.
However, the best law writing seems to use straightforward language. Therefore, it is not necessary to use legal terminology to convey everything.
They are available for use whenever required and suitable. Attempt to write it concisely and as well.
To understand where and how legal terminology is employed in the document, consult some examples or get assignment help from online law experts.
4. Research well
Many students use Google to research topics, but scholarly sources should be used when writing on the law. Use your class notes, textbooks, research resources, newspaper articles, workshops, seminars, and other sources to conduct research.
Also, seek out professional help if necessary (Lamparello, 2021).
5. Take time to plan
Decide what information you want to include in each assignment section, such as key points, examples, questions and answers, and more.
Although structuring it could take effort, it will make your paper look professional and impressive.
6. Write your introduction first.
What are you thinking? The hardest part of writing is the introduction! and that's true. However, for most students, starting an assignment might also be difficult.
Most of you prefer to conduct research before writing. But you should write a rough version of your introduction.
This has the benefit that nobody submits their draft version. Even if it is just one sentence, it is better to write one sentence of your essay than nothing!
7. Answer the assignment questions
The main body of the paper is a little more challenging to structure. When dealing with a problem question, you can separate your discussions of the many legal issues mentioned in the scenario.
Similarly, when answering an assessment task, you can use headings within the main body to represent many arguments and counterarguments offered to support the major argument.
Just make sure those headings are appropriate for the type of assignment question you're dealing with.
Students usually forget to respond to the assignment's question. To understand the question, read it again and again.
Avoid making a mistake by forgetting something important. Never fail to respond to a question. You'll get good scores for it.
8. Keep it up to the latest figures.
Without the help of a law assignment expert, you must conduct a thorough study before writing. This implies that you must use the most relevant data and facts.
The most important thing to keep in mind while using the law academic writing style in your assignments is to make sure that the terms and phrases you employ are accurate and precise throughout your legal document.
For example, you should make careful to use the term "statute section" rather than "position inside the statute" when referring to a particular location within an Act of Parliament.
9. Avoid plagiarism issues
Sometimes, you can unintentionally or accidentally contain copied text. Make sure to replace the paper's copied material. To uncover copied content, use reliable plagiarism checkers. Consult experts if you're having trouble finding errors.
10. Proofread and submit
Proofreading is the last step before turning in the assignment. Look over the paper for errors and fix them. Don't submit the paper until it has been proofread (helpwithdissertation, 2021). Make sure you read the assignment once you finish it.
Reading helps in discovering minor flaws such as grammatical errors, incorrect punctuation, or typos that you may have overlooked while writing. It also allows you to include important information or examine the content's logical and structural flow.
Conclusion
Paying attention to those small details is the key to getting a first-class paper. Although you may not have given it much attention at the time, your instructor, lecturer, or examiner will.
They have been doing this for a while, so they are good at picking up on these little details. It encourages them to want to give you an excellent grade by making their work more straightforward!
So, these are some of the steps you need to follow when writing a law assignment and an outstanding one. Feel free to contact a law assignment provider if you require assistance at any point.
Reference
Lamparello, A., 2021. Ten Tips to Create a Legal Writing Course That Prepares Students for The Real World. Available at SSRN 3836328.
HWD, 2021. Editing Vs Proofreading. Online available at < https://www.helpwithdissertation.co.uk/blog/editing-vs-proofreading/> [Accessed Date: 27-march-21]
Related CTN News:
Top Consideration When Buying a High-Quality Mulching Machine
5 Suggestions for Child Custody Reform
Best Ways to Turn your Home's Equity into Cash