My Honest Review After Using FourLeaf Tumbler For A Week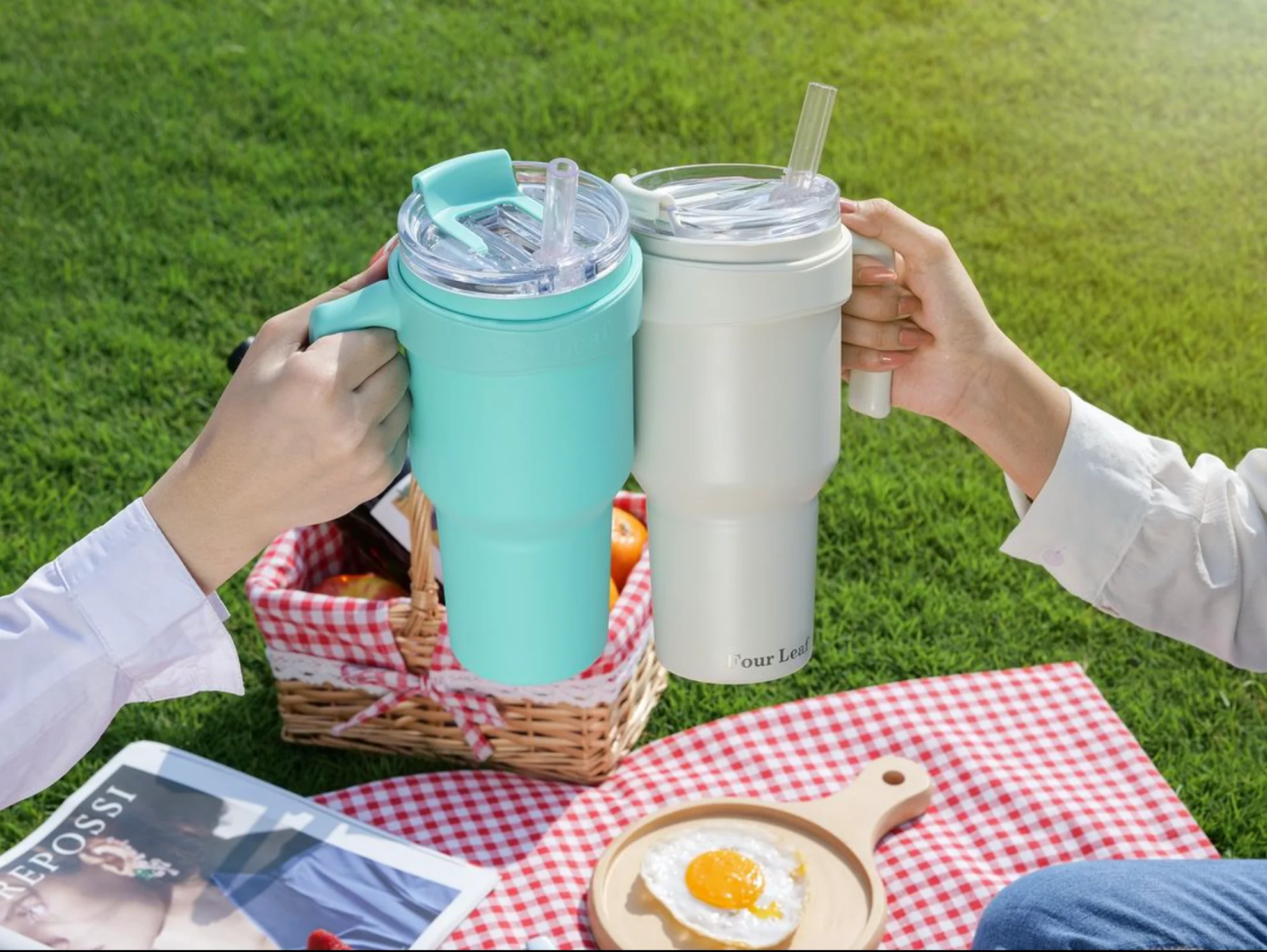 After a solid week of trying FourLeaf Tumbler 40 oz, I'm here to give you a lowdown and see if this tumbler is truly as awesome as they say it is!
As you might have already seen, FourLeaf TrustyMate 40 oz tumbler with handle has taken Tiktok by storm lately. I've been curious and wanted to put it to the test. Does it live up to the hype? After a solid week of trying it out, I'm here to give you a lowdown and see if this tumbler from FourLeaf is truly as awesome as they say it is!
Where FourLeaf tumblers get their fame from

Distinguished by innovations, FourLeaf has emerged as a prominent player in the drinkware playground. Beyond its performative characteristics, which we'll delve into shortly, FourLeaf tumblers have garnered significant recognition through platforms like TikTok and Facebook, where many were not able to contain their excitement after getting this cup.
Despite all that hype, this brand places its products firmly within reach, making it refreshingly affordable for those seeking a quality hydration companion.
Things that I learned after using FourLeaf for a week
1. Design and Packaging

Rating: 4/5
Speaking of aesthetics, the FourLeaf 40 oz tumbler with handle boasts a captivating array of color variations, turning hydration into a fashionable accessory. From classic hues to vibrant shades, there's a color for every personality and style. This commitment to offering diverse options adds a touch of fun and self-expression to an otherwise utilitarian accessory.
One standout feature is the tumbler's impeccable design, ensuring a leak-free experience. This brand has gone the extra mile to eliminate the annoyances of spills and leaks, granting users peace of mind when tossing the tumbler into bags or backpacks for on-the-go hydration.
2. Ice Retention

Rating: 5/5
During my summer vacation, I was all about that FourLeaf tumbler life. I kept refilling it with ice-cold water and let me tell you, that water stayed frosty the whole time. No lukewarm disappointment here! Having a reliably icy drink in hand made me want to chug even more – hydration game on point.
Haven't taken it for a spin with hot drinks yet, but here's the scoop: this tumbler is like a superhero with its double-walled insulation magic. The word is, it keeps your drinks cold for a whopping thirty hours. I never got to double-check if it was true because I'd always finish my drinks within a few hours. That's how much I enjoy drinking from this tumbler. But the ice does stay chilling in there for a solid day. Whether you're nursing a warm cup of tea or enjoying a frosty beverage marathon, this tumbler's got you covered.
3. Leak-proof ability

Rating: 5/5
The leak-proof construction, which puts this tumbler in a league of its own above all the others I've owned, is for me the feature that stands out the most. This is primarily attributed to the clever straw, a game-changer in the tumbler industry, that folds down to ensure that not a drop is spilled.
I can finally say goodbye to awkwardly trying to balance a partially opened tumbler hoping it doesn't leak everywhere.
4. Encourage me to drink more water
Rating: 4/5
I've upped my water game like never before. Hydration has never been an issue for me, but I've got to say, having the FourLeaf tumbler by my side is like having a friend reminding me to stay super-hydrated – and it's all thanks to that nifty straw.
Now, it is recommended that adult women should drink at least 40 oz of water a day. So, if you're someone who sometimes struggles to hit that mark, all you've got to do is make sure you finish this whole cup each day.
Speaking from personal experience, I've discovered that whether I'm relaxing at home, working hard at work, or even when I'm off exploring new places, I find myself refilling my FourLeaf 40 oz cup at least three times a day.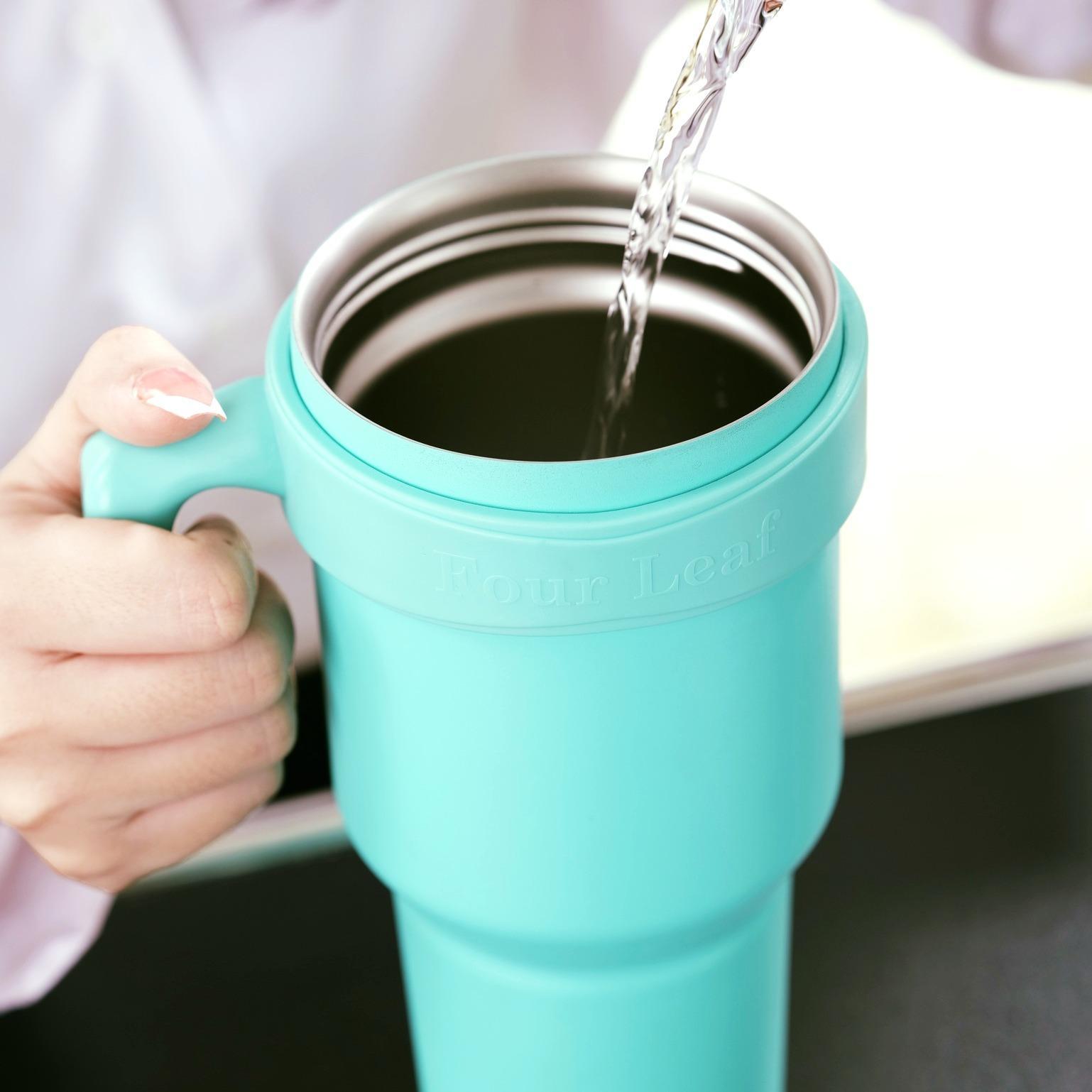 5. The transparent lid

Rating: 5/5
Now, let's dive deeper into one of the FourLeaf tumbler's coolest features – the transparent lid. I was curious about it, and after trying I have to give it to them. This lid comes with a pop-up straw, which is honestly a pretty cool idea. It's like a little surprise waiting for you when you're ready to sip away. And then there's the flip side for safely sipping on hot drinks.
Honestly, this lid isn't just user-friendly; it's a practical solution for a common issue. I can't even count how many times I've accidentally made a mini mess while trying to handle a tumbler, especially when I'm on the move.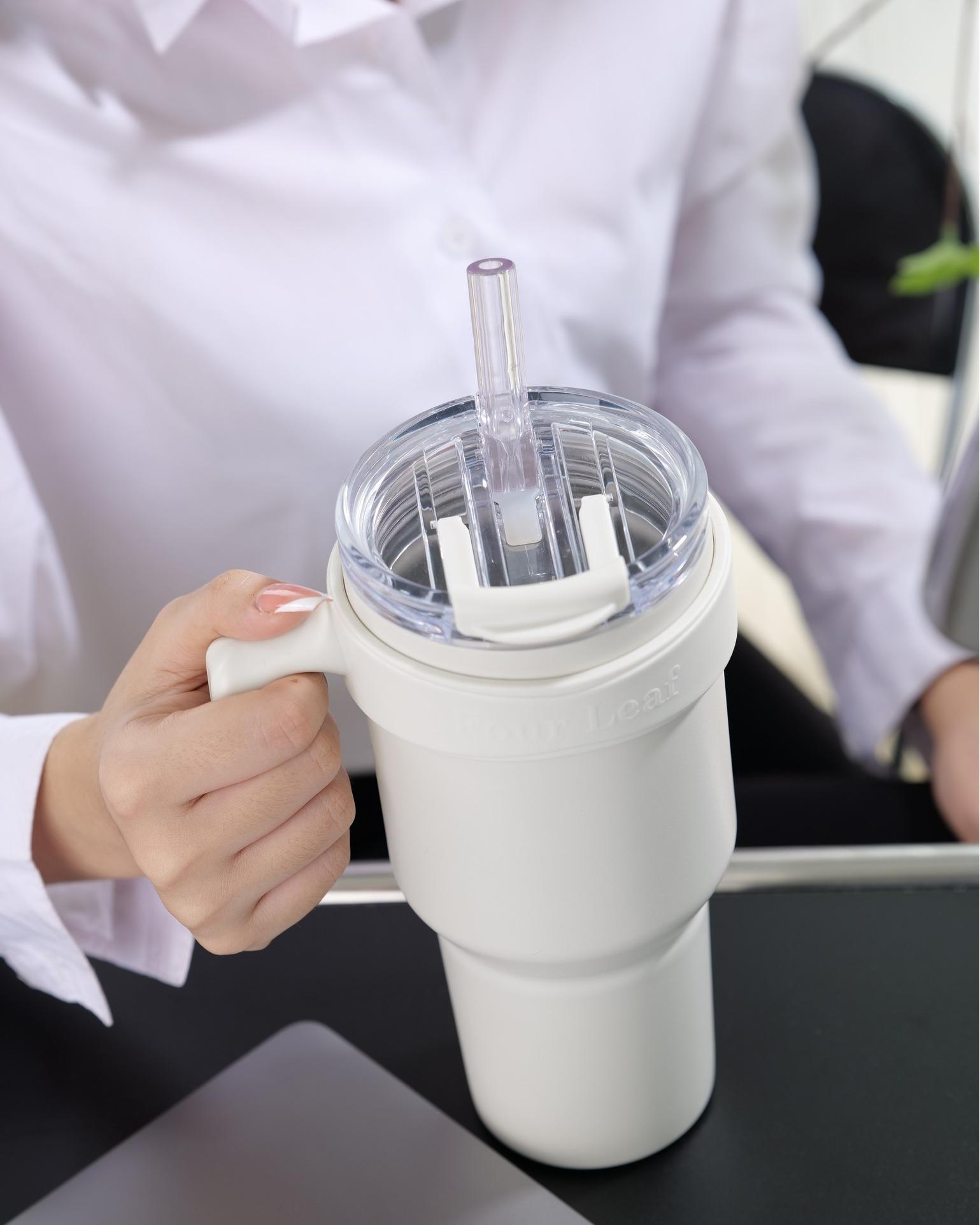 With the FourLeaf lid, I've felt like I've got my sipping game on lockdown. It's designed to avoid spills, and it genuinely makes drinking from the tumbler a breeze. That pop-up straw and the clever sipping side are like the tumbler's secret weapons, making it way easier to enjoy – whether you're hustling around or just chilling out.
Overall Rating

4.5/ 5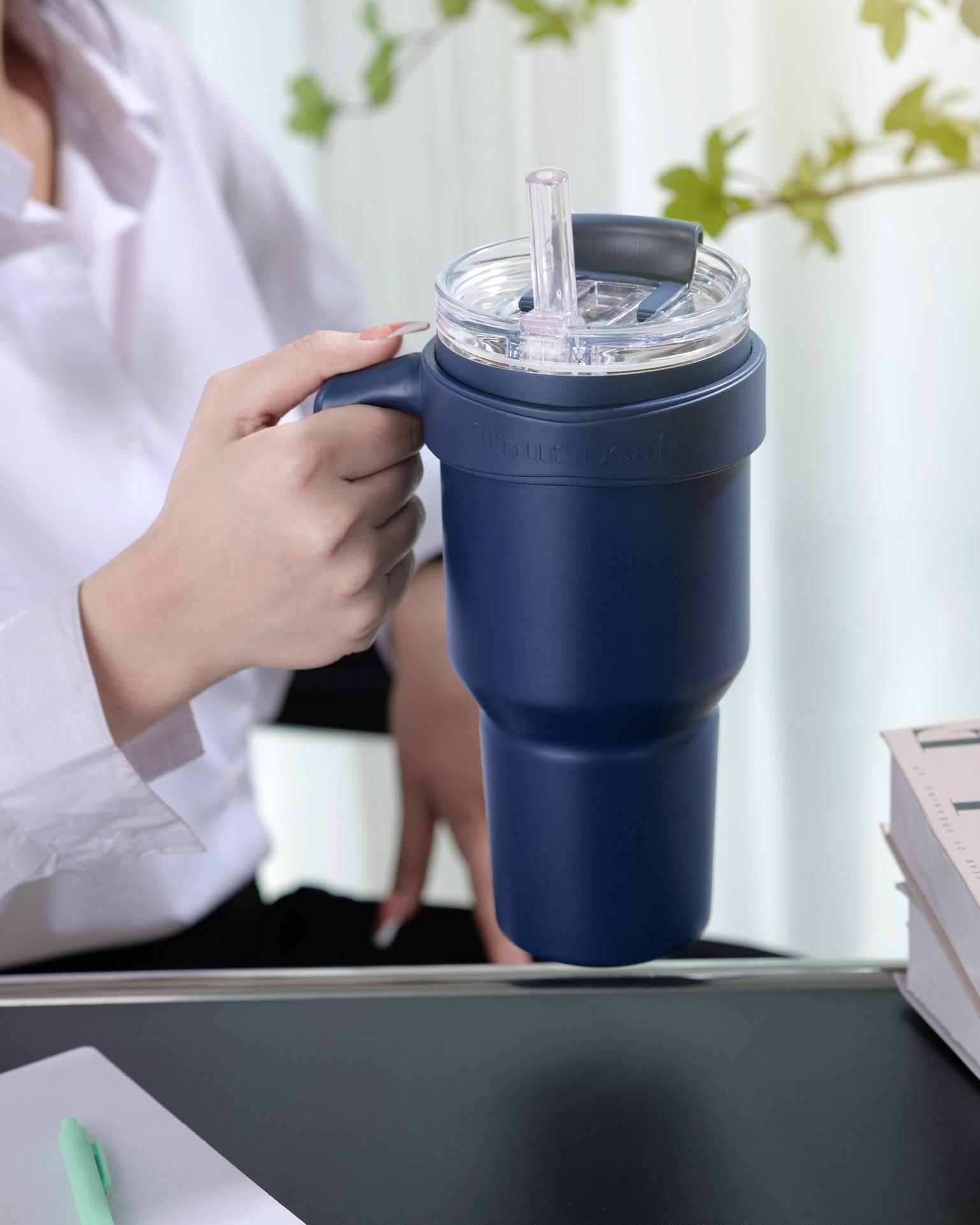 The FourLeaf tumbler shines with its stylish design, leakproof foldable straw, and impressive ice retention. The pop-up straw and sipping side on the lid add practicality, though color options might be underwhelming for some. With its affordable price, I honestly expected less but then it came out to be very worthwhile. So let's wrap up with a solid 4.5/5 rating – I'd definitely recommend the FourLeaf tumbler as a stylish and practical companion for staying refreshed on the go.
Buy TrustyMate Tumbler at: https://fourleaf.so/collections/tumbler-40oz
SEE ALSO: 8 Reasons Why SEO is Essential for Thailand's Tourism Industry