How To Effectively Remove Restaurant Wait Time With Automation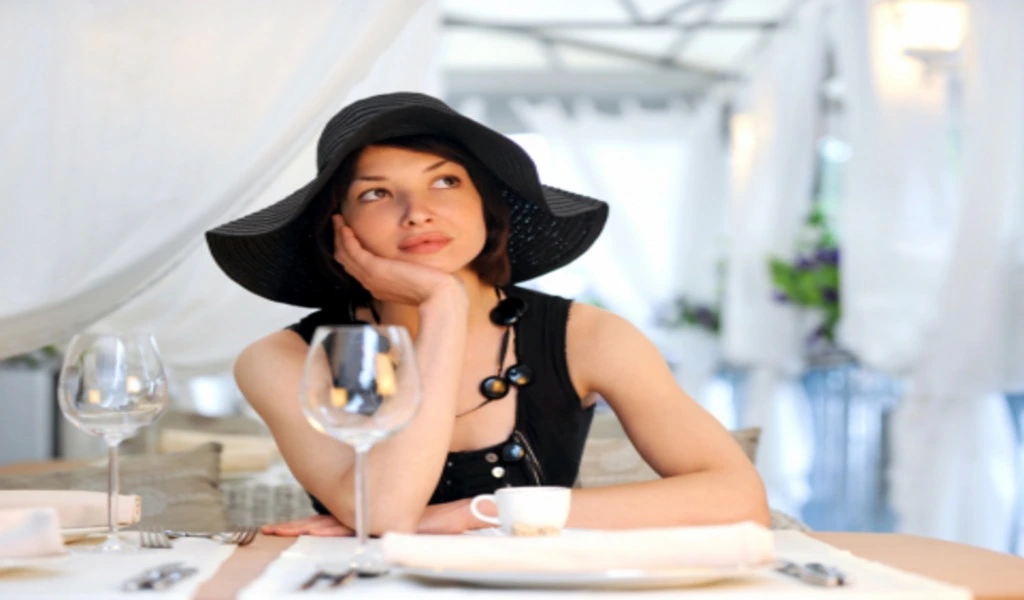 Nothing can annoy you more than waiting in line to be served when you are super hungry at the restaurant!
After all, a hungry man is an angry man, right?
However, this is not just an awful situation for the customers but also for the restaurant owners. Customers will not consider returning anytime soon if a restaurant is "popular" for considerably long wait times.
The result? A huge blow to the restaurant's profits over time.
But wouldn't it be amazing if there were innovative techniques that could significantly cut down these annoying wait times?
Fortunately, there are!
Tech, digital tools, and robots are the answer.
Incorporating automation into the operations of restaurants without losing the human touch has been a masterstroke. Keep reading to know what's involved in restaurant automation and its benefits!
Why Does Wait Time Drive Customers Away?
People are usually not fans of waiting around for their turn in a long queue.
First, it is simply a tiring affair. Suppose a customer has had a long and stressful day at work.
They might not have even had the chance to have had lunch and they thought to pass by your restaurant to get some takeout for their dinner.
By finding a long queue, they will spend even more time and get home late, thus interfering with preparations for the following day's activities. This will discourage them and you'll likely loose a customer for good.
When your customers keep complaining about a restaurant's long waiting time, their satisfaction with the restaurant significantly reduces.
The result? They will tip less. In addition, they will most likely not recommend the restaurant to their family and friends. And since nobody wants to deal with such poor customer service, they may not even visit your restaurant and seek other alternatives.
What Are the Solutions to Reduce or Remove Wait Time?
If you want to find long lasting strategies to the long wait times in your restaurant, you need to understand what makes your customers queue in the first place.
Find out by asking yourself, if the customers are queuing for a table or for take- out?
Also, are they queuing to make an order at the counter? How many staff do you have during rush hour?
With this knowledge, you can implement the necessary strategies to reduce the wait times. Some great solutions include:
1. Give Your Front of House a Proper Make-Over!
Restaurant operators who provide takeaway and eat-in food services should have separate queueing sections for each service.
The queuing system becomes more efficient, and both sets of customers' waiting times are massively reduced.
In addition, ensuring your restaurant is tidy is an obvious best practice.
If your restaurant is cluttered and disorganized, customers will take longer to review the menu and decide what to have.
These queueing systems will contribute to a better dining experience, higher satisfaction for your clients, and more profits.
2. Train Your Workforce
Workforce training goes beyond just helping them to become better at waiting tables!
Your staff should master the art of using the new technology and automation to achieve faster order taking and efficiently to minimize long customer queues.
Staff with great training also know how to deal with the situations where some customers have been waiting long. They are highly skilled at customer service and keeping everyone encouraged that the wait will be over soon.
The staff should also know how to upsell to boost sales. As a word of advice and friendliness from the staff is also desirable.
Customers can normally sense apathy from your workforce, get turned off and leave. The goal should be to serve everyone.
3. Incorporate Automation
Automation should feature heavily in your operations.
Have you ever been at a restaurant and had to wait for someone to take your order? Been there, done that.
But with modern technology such as restaurant smart menus and systems, you can have orders taken and payments processed all by the customers themselves from their phones.
Here are some benefits of restaurant menu automation:
-Less labor costs
-Increased efficiency
-Sell more food
-Improve customer service
-Reduced risk of food spoilage and contamination
Restaurant automation will help you use your space more efficiently, thus eliminating the long customer queues.
4. Give Loyalty Cards to Your Customers.
Loyalty cards and incentives are very effective for customer retention as they will keep your customers coming back.
For example, you can give your most loyal customers, i.e., those who visit your restaurants frequently, loyalty cards to allow them to enjoy special privileges.
For instance, loyalty lets them jump queues or qualify for priority seating.
It goes a long way in showing these customers that you appreciate them for being reliable clients.
5. Provide Queue Busters to Your Customers.
Queue busters are just low-cost, small items that can help you reduce the frustration of queueing.
Some restaurants offer vouchers, while others offer their clients complimentary drinks. This makes them feel appreciated for being patient and waiting in line.
They will stick with you and not seek an alternative restaurant if they feel valued in such unpleasant situations.
Sometimes, you must be upfront about this unpleasant situation and tell them the truth. Let your customers know they may have to wait a bit to get their orders.
Many people may appreciate the honesty and decide to wait it out. This minimizes the possibility of numerous complaints later on!
6. Motivate Your Customers to Pre-Book Their Tables.
Pre-booking tables will be vital in eliminating the long queues lining up to find a table to eat at. Pre-booking tables will be handy for the busiest restaurants that have a full house often. Try Orderific which has a Free Pre Book the table option with their customizable digital menu.
7. Encourage Your Customers To Pre-Order.
Wise restaurants managers usually encourage their customers to pre-order food if they know they will be very busy and incapable of fulfilling orders efficiently.
Pre-ordering also means that customers can skip the long queues when they arrive at your restaurant. The restaurant should therefore provide its customers with websites and apps they can pre-order.
If you dont have a website already , dont worry.
You can check out Orderific's customizable website templates for many restaurant types.
8. Provide Smart Menus.
In line with embracing greater restaurant automation, selecting a budget-friendly smart menu is advisable.
Smart Menus are an efficient way to provide your customers with a great experience. The menu system is easy to use, and it is easy to add new items to the menu.
It also allows you to create promotions and events so that you can keep your customers coming back for more.
Customers can scan from outside or anywhere you place the QR code and order from the smart menu that pops up on their phone.
This way you can save a lot on labour costs and the orders go straight to the kitchen and can start to get prepared instantly.
If you run into a scenario where you have sold out a particularly popular dish with many customers, a smart menu will help you highlight that it's not available.
This will prevent them from making orders for this item and getting disappointed by the unavailability.
Since the smart menus can be updated by the restaurant digitally and in real time, the staff will not need to go to the tables to keep changing menus throughout the day.
This means less customer complaints and more time to dedicate to serving their customers faster and more efficiently.
What does Restaurant Automation mean?
Restaurant automation is the use of robotic or automated devices to handle tasks in a restaurant.
These robots perform various roles in the restaurant, from taking orders and payments, preparing dishes to delivering food to the guests.
This helps to reduce labor costs because of their multitasking capabilities.
However, they are not meant to replace humans! As much as the robots represent the promising dawn of restaurant automation, they still have limitations. Human employees still boast greater and more personalized capabilities.
For example, a robot can be programmed to cook a particular dish but it cannot replace the chef since it cannot make everything on the menu.
Many renowned businesses have embraced automated technology and incorporated it into their operations. These include:
• Little Caesar's has pizza-making robots.
• McDonald's has an automated drive-thru.
• Starbucks has put AI-enabled coffee machines in its stores.
• White Castle and CaliBurger have "Flippy," the burger-flipping robot.
One easy way to start automation in your restaurant is with smart restaurant menus which have many benefits.
Benefits of Smart Restaurant Menus.
• Fast Self-Ordering
Ordering food online from a QR Smart Menu is an easy, single-click task.
Customers do not need to wait in lines as they can do it right from the digital menu on their phone. And your staff will deliver food promptly or they can go pick it up when its ready.
• Wide Range of Payment Systems
In line with embracing automation, restaurants use a POS system that offers customers more choices regarding how they should pay.
For instance, they can use the payment options on the digital menu or tabletop kiosks to pay for their meals. The days of waiting for the check, give your cash or card and wait for your receipt are long gone!
• Faster Food Preparation
Digital menus allow customers to make fast dish selections. They do not need to read long lists like in traditional menus. This allows you to take their orders faster, prepare food quickly and serve more clients.
• Customer Table Reservations or Pickup
Smart restaurant menus mean little chance of making a wrong table reservation or pickup arrangement. All the details about the dishes are provided clearly.
Customers can view their favorite dishes easily and fast on the smart menus and make their orders. The reservation can be accepted with a single click! This saves time as all the relevant information is on the screen to make the right choices quickly.
• Automated Inventory and Reports
Smart restaurant menus such as Orderific can help restaurants plan their inventory better. These menus have a point-of-sale system with details on the daily sales records.
These systems also monitor the inventory levels, provide sales information, the quantity of the ingredients left, and more. This system prevents the likelihood of over-ordering, which reduce food waste in the long run.
• Digital Menu Flexibility
Smart menus are flexible because you can use them to display most of the dishes and drinks you offer.
If you offer your customers a new drink or dish, you can easily update this menu with zero hassle. Plus, they carry a lot of information. You can even add details of recipes you used to prepare your clients' favorite dishes.
How to Get Your Own Smart Restaurant Menu for Free?
If you're looking for a way to make your restaurant more profitable, consider adding a smart menu to your business.
It's not just about making the customer experience better—it's also about making your business more efficient and cutting costs.
Smart menus can help you do this by creating custom content based on what customers order, how often they visit your restaurant, and how much they spend each time they come in. It also gives you the ability to offer deals and discounts based on that data.
With smart menus, you'll be able to predict customer behavior and make decisions based on what's going on in front of them.
You'll know how much inventory is needed before opening day so that you don't run out of food or run out of tables at peak times when customers are most likely to order something off the menu.
If you're interested in adding a smart menu try the Orderific Menu which comes with many tools that help you grow in the digital world.
Conclusion
The restaurant industry has been increasingly adopting automated systems throughout its operations to eliminate the issue of long queues and unbearable wait times.
The increased restaurant automation has been beneficial for both fast food and fast casual restaurants because of the boost in efficiency.
This automated technology has guarantees clients can pre-order, pre-book for tables, check out smart menus, etc.,
all of which allow the restaurants to serve them better and faster which boosts customer satisfaction and leads to repeat visits.
Related CTN News:
Could CBD Gummies Cause You to Fail a Drug Test?
The Importance of Backups While Traveling
A Beginner's Guide to Token Swap