8 Best Free Websites to Extract Text from Image Online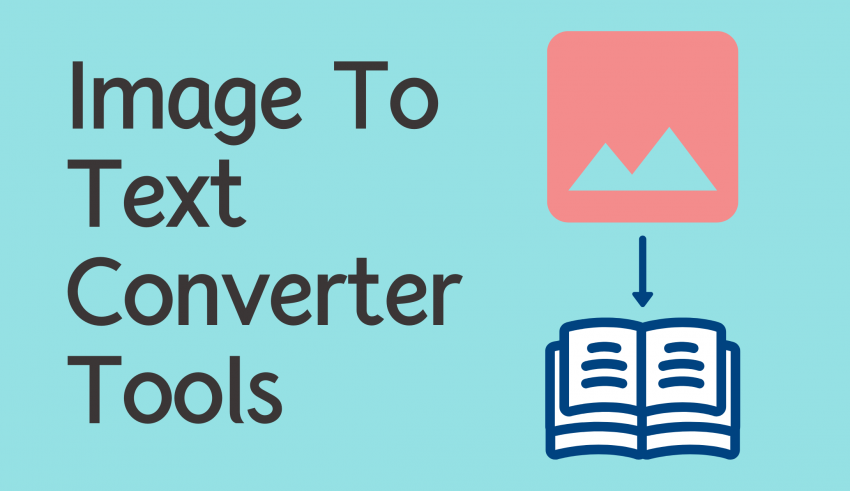 Extracting text from images has become a frequently sought-after utility. For professionals handling large amounts of data, students digitizing notes, or anyone trying to conserve physical space by digitizing, these tools are invaluable. Here are eight of the best free websites that make this task seamless.
OnlineOCR.net
OnlineOCR is a remarkable image to text converter. This platform is not just another converter; it's a tool designed for versatility. It supports numerous file formats, ensuring compatibility with almost any image type you may have. Furthermore, its multi-language support ensures that a wide range of users can benefit. Its intuitive interface ensures a smooth user experience, making text extraction a breeze. The accuracy and speed of its conversions make it a preferred choice for many.
Pros: Multiple file formats and languages, high-quality extraction, user-friendly interface.
Cons: Limited number of free conversions per hour.
Free-OCR
Free-OCR offers a straightforward solution for those who want quick and hassle-free text extraction. Unlike many platforms, it doesn't bog users down with registration requirements. Simply upload and convert. Its simple design ensures that even first-time users face no challenges. However, what it offers in simplicity, it sacrifices in advanced features.
Pros: No registration, user-friendly, quick conversions.
Cons: Limited file format support, no bulk upload.
Convertio OCR
Convertio OCR goes beyond just being an image text extractor. This platform stands out with its ability to extract text not just from images, but also videos and audio files. It boasts a clean and navigable interface that guides users through the process. The advanced settings allow for customizations, catering to the needs of both novice and seasoned users. Its robust performance and diverse capabilities make it a unique addition to this list.
Pros: Versatile tool, user-friendly interface, advanced settings.
Cons: Limited free usage, might require sign-up for advanced features.
Text From Image
Text From Image offers a minimalist approach to text extraction. Designed for users who prioritize speed and efficiency, this platform gets the job done without any unnecessary steps. Upload the image, wait for a few seconds, and get your extracted text. Its accuracy is commendable, especially considering its rapid processing times.
Pros: Fast processing, high accuracy, simple interface.
Cons: No additional features, limited file size.
Capture2Text
Capture2Text is designed for those who need on-the-fly text extraction. Unlike traditional upload-and-convert platforms, this tool allows users to quickly capture portions of their screen and extract text from it. This real-time processing capability is a boon for professionals working with dynamic data. The tool's precision, combined with its unique feature set, sets it apart.
Pros: Real-time extraction, screen capture feature, high precision.
Cons: Might require a learning curve, limited to screen captures.
OCR Space
OCR Space is a cloud-based platform that prides itself on accuracy. It's not just about extracting text; it's about doing it right. The tool employs advanced algorithms that ensure minimal errors in the conversion process. With support for over 20 languages and the ability to handle multi-page PDFs, OCR.Space is a heavyweight in this arena. Their API option also allows developers to integrate its capabilities into other applications.
Pros: High accuracy, multi-language support, API availability.
Cons: Interface might seem complex to new users, limited free usage per day.
ABBYY FineReader Online
ABBYY is a renowned name in the world of optical character recognition (OCR). Their online tool, FineReader Online, carries forward this legacy. It's more than just a basic converter; it offers formatting options to ensure that the extracted text retains as much of the original layout as possible. Whether it's columns, tables, or even images within the text, FineReader tries to replicate the original structure in the output.
Pros: Advanced formatting options, high recognition accuracy, trusted brand.
Cons: Free version has limited features, requires registration.
ExtractPDF
As the name suggests, ExtractPDF is tailored for those dealing with PDFs containing images. This tool is specialized in extracting not just text but also images and fonts from PDF files. Its robust processing ensures that the integrity of the original document is maintained as much as possible. For anyone who frequently deals with PDFs, this tool can be a game-changer.
Pros: Specialized for PDFs, extracts images and fonts, maintains document integrity.
Cons: Limited to PDF files, might face issues with very large files.
Conclusion
The digital age requires tools that can keep up with our ever-evolving needs. Extracting text from images is a task that has found increasing relevance in recent years. Whether you're a student, a professional, or someone trying to declutter their physical space, these online platforms offer a range of options to cater to varied needs. Always choose the tool that aligns best with your specific requirements and enjoy seamless conversions.