Today's Daily Horoscope For Sep. 29th, 2023 – FRIDAY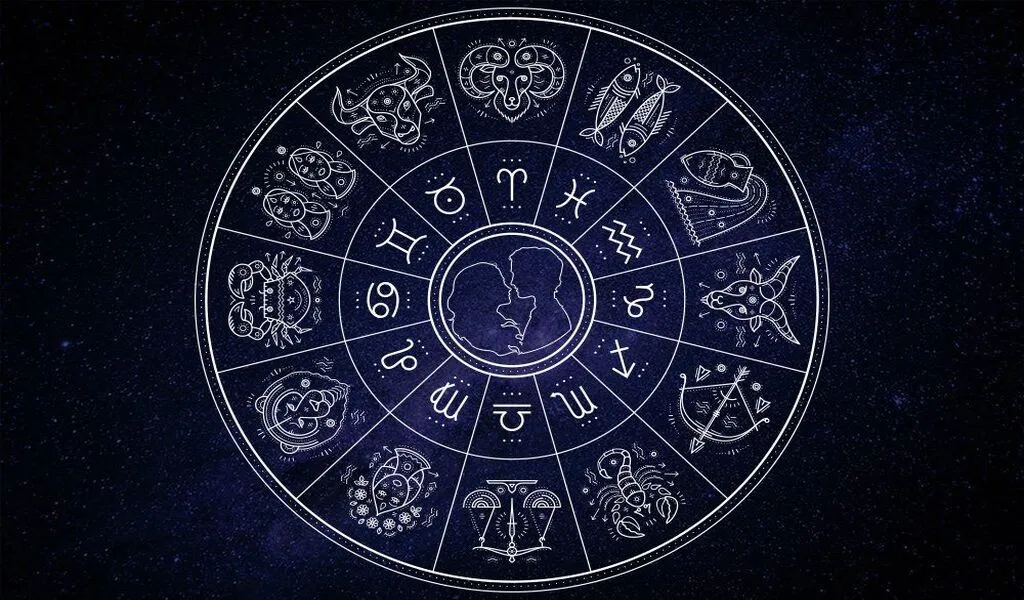 (CTN NEWS) – Daily Horoscope  – How prepared are you for the day? Are you aware of what to look out for? Check out your daily horoscope for September 29th, 2022, below to find exactly what your stars have in store for you!
THE DAILY HOROSCOPE FOR SEPTEMBER 29th, 2023, IS BELOW
DAILY HOROSCOPE FOR ARIES  | Mar 21 – Apr 19
A brief inquiry, Aries: are you perhaps employing indirect or manipulative tactics in your communication? Is there a subtle intention to convey your message while avoiding directness, possibly as a form of retribution?
Today, the cosmic guidance suggests a shift in your approach. Embrace honesty and express your thoughts directly and candidly.
Keep in mind that active listening plays a crucial role in this process. Grant them the opportunity to voice their perspective.
The immediate discovery of a harmonious resolution is not guaranteed, and that's perfectly acceptable. What truly matters is your willingness to take a step toward positive change.
DAILY HOROSCOPE FOR TAURUS  | Apr 20 – May 20
Consistency serves as a love language, one you're becoming accustomed to, Taurus. It's a sensation of stepping into a fresh chapter in your life.
It's the experience of being with someone who truly loves and values you, someone who's eager to grow alongside you. Take a moment to detach from overthinking and reconnect with your heart.
Your angels are gently reminding you that you deserve the abundant grace that's generously filling your cup.
If you're experiencing a special connection with someone new, consider it a sign that there's more depth to this relationship than meets the eye.
Here's a piece of wisdom: express your intentions clearly right from the beginning. There's a magical aura surrounding you at this moment!
DAILY HOROSCOPE FOR GEMINI  | May 21 – Jun 20
You may be sensing that you're in the midst of a profound awakening, Gemini. The familiar world you once knew seems to be undergoing a significant transformation, and the veil that shrouds reality is lifting dramatically.
Rather than viewing this as a curse, consider it a blessing. Your higher self is providing you with the opportunity to perceive the world as it truly is.
Of course, this doesn't mean you won't encounter moments of disappointment and disillusionment along the way.
Take this as a reminder to breathe deeply, reconnect with your heart, and make space for all these experiences.
Know that you are precisely where you're meant to be, and everything is unfolding in accordance with the divine plan.
DAILY HOROSCOPE FOR CANCER | Jun 21 – Jul 22
During this full moon, Cancer, your focus is on love, passion, and desire. You have a strong desire to delve into the depths of your connection with someone special. Rest assured, it's perfectly safe for you to be your authentic self in this situation.
You can openly express your innermost thoughts and the longings that have been stirring within you for some time.
Keep in mind that we can't always control the outcomes of our actions, but that shouldn't deter you from shining brightly in your own unique light and being the most genuine version of yourself in every circumstance.
DAILY HOROSCOPE FOR LEO  | Jul 23 – Aug 2
Love fills your heart, Leo, and it's not limited to a person—it's a love for life itself and all its offerings. You're deeply enamored with the present moment, appreciating the grace and beauty it bestows upon you.
You've come to recognize that both the good and challenging days are part of life's package, and the key to navigating with ease is to accept life as it unfolds.
This is a perfect time to delve deeper into your spiritual practices and connect with the divine forces.
The insights and guidance you're receiving should be trusted without doubt. Spirit is on your side, assisting you in reshaping the trajectory of your life.
DAILY HOROSCOPE FOR VIRGO  | Aug 23 – Sep 22
Virgo, we often speak of manifestation and eagerly anticipate the fulfillment of our desires. But what occurs when these desires start to materialize in the physical realm?
What happens when we notice we're drawing nearer to our goals? Do we cling to old patterns that keep us trapped in self-sabotage, or do we seize the chance to become our true selves?
It's time to allow yourself to receive what you've been seeking, dear one. Grant yourself permission to elevate yourself in multiple aspects of your life. Embrace this opportunity for growth and transformation.
READ MORE: DAILY HOROSCOPE
DAILY HOROSCOPE FOR LIBRA  | Sep 23 – Oct 22
You know what's truly fantastic about getting older, wiser, and more confident?
You start caring less about what others think. You can relate to this sentiment, can't you, Libra? This week, you're boldly embodying your most authentic self, whatever that may entail, and escorting self-doubt out the door.
You've come to realize that your purpose isn't to downplay your brilliance but to radiate your light, reclaim your rightful place, and inspire others to embrace their own unique magic.
DAILY HOROSCOPE FOR SCORPIO  | Oct 23 – Nov 21
In a world often consumed by self-interest and a craving for immediate satisfaction, Scorpio, you're being called to devote yourself to your long-term objectives.
Recall the purpose that led you to this earthly existence, embrace a service-oriented mindset, and sow the seeds of transformation in the collective consciousness.
It's wise to cultivate the art of non-attachment as you fulfill your dharma, relinquishing both your actions and the results to the enigmatic forces that guide us from above.
Eavesdropping on the cosmic conversation, there's a whisper that things will unfold even more beautifully than you can envision.
DAILY HOROSCOPE FOR SAGITTARIUS  | Nov 22 – Dec 21
Sagittarius, you find yourself standing at a pivotal crossroads.
Option one is to continue down the familiar path, perpetuating the same old patterns. Option two beckons you to confront your fears, summon your courage, and step into the uncharted territory. It's crucial to remember that life doesn't come with a manual.
Making mistakes is an integral part of the process of growth and evolution. So, don't let the fear of failure hold you back.
Don't be afraid to stumble and fall a few times as you make your way down your unique life journey, even if it feels like you're walking a red carpet of uncertainties.
DAILY HOROSCOPE FOR CAPRICORN  | Dec 22 – Jan 19
The process of healing is profoundly enigmatic. There are moments when it seems like you've confronted every issue and experienced every emotion within your inner world. Then there are days when old wounds unexpectedly resurface, casting you into a dark place.
It's crucial to bear in mind, especially when challenging emotions threaten to overwhelm you, that embracing your shadows is an indispensable part of your path toward completeness and inner wholeness.
DAILY HOROSCOPE FOR AQUARIUS  | Jan 20 – Feb 18
Life can present moments of abundant rewards for our efforts, as well as times when hard work appears to yield little or no abundance. In such moments, it's in your best interest to remain steadfast and committed to your chosen path and goals.
However, it's equally important to detach yourself from being overly fixated on the specific outcomes of your endeavors.
Trust in the understanding that the universe is orchestrating a grand plan to bring your dreams to fruition in the most serendipitous and unexpected ways. Stay the course, keep your commitment, and allow the universe to work its magic.
DAILY HOROSCOPE FOR PISCES  | Feb 19 – Mar 20
Pisceans working in the field of education are receiving encouragement to place emphasis on both their own learning and their teaching endeavors.
If an opportunity allows you to broaden your knowledge and indulge your innate curiosity, consider it a positive sign that you're on the right path! In the week ahead, there may also be a chance to connect with your mentors and guides, seeking their wisdom and counsel.
These are the individuals who have played a significant role in shaping you into the person you are today.
For Pisceans who have recently experienced a breakup, it's important to remember that not all is lost. An unexpected proposal could come your way, or perhaps someone from your past, perhaps the one who got away, might express a desire for a lasting commitment.
With destiny on your side, the realm of possibilities is wide open!