Today's Daily Horoscope For Sep. 26th, 2023 – TUESDAY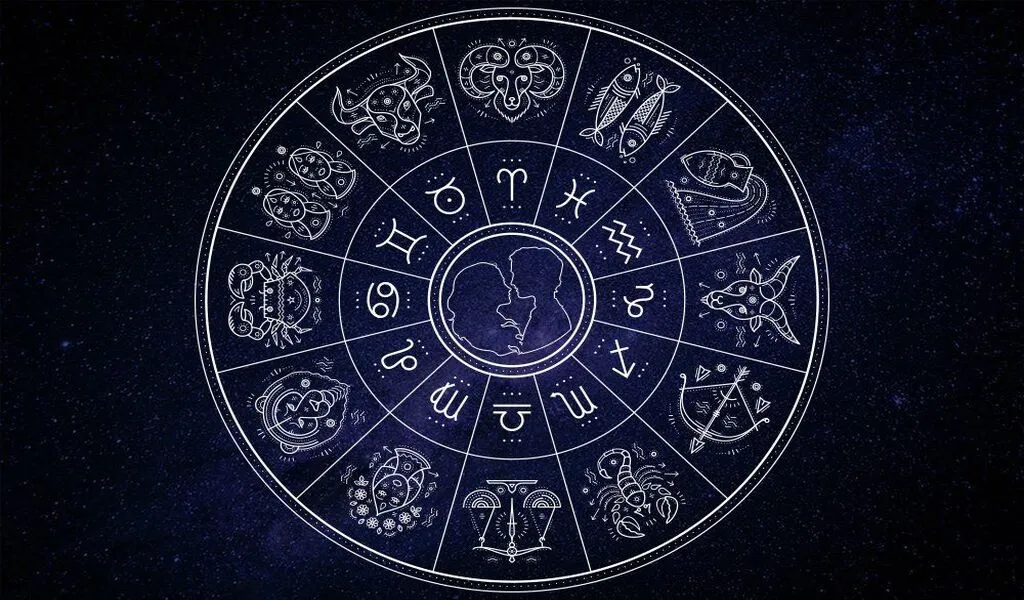 (CTN NEWS) – Daily Horoscope  – How prepared are you for the day? Are you aware of what to look out for? Check out your daily horoscope for September 26th, 2022, below to find exactly what your stars have in store for you!
THE DAILY HOROSCOPE FOR SEPTEMBER 26th, 2023, IS BELOW
DAILY HOROSCOPE FOR ARIES  | Mar 21 – Apr 19
In the upcoming week, you'll be gearing up for the upcoming full moon in your astrological sign.
Your focus will be on a process of cleansing and letting go of things that no longer have a place in your life, including those outdated narratives you've been holding onto. Your goal is to create room for more positive aspects like love, joy, pleasure, creativity, and abundance.
This newfound awareness will also ignite a desire to dive deeper into your spiritual practices. You'll feel compelled to meditate, journal, and return to your yoga mat.
It's essential to set aside time to connect with yourself and listen attentively to the messages your spirit guides are communicating to you right now.
The revelations you receive during this time have the potential to profoundly alter the trajectory of your life.
DAILY HOROSCOPE FOR TAURUS  | Apr 20 – May 20
If the potential partner you're considering seems promising, it's because they genuinely are. However, it's important not to assume that they share the same intentions as you,
Taurus, at least not until you've had "the talk." Do yourself a favor and seek clarity. Take the time to define the experiences you desire and the life you envision co-creating with them before broaching the subject.
Keep in mind that while we can't guarantee the outcome of our actions, it shouldn't deter us from seizing the opportunities that come our way, my dear.
DAILY HOROSCOPE FOR GEMINI  | May 21 – Jun 20
We understand, Gemini! You took a leap of faith, and once more, you ended up feeling let down. It's essential to remember that your poker face doesn't really hide your true feelings from anyone.
It's okay to fully embrace the depth and range of your emotions without passing judgment on what's surfacing, without labeling it, and without attaching a narrative to the situation.
Deep down, there's a part of you that craves recognition, understanding, and validation. Grant yourself the liberty to acknowledge and witness your own emotions, my dear. Give yourself permission to be seen and heard by none other than yourself.
DAILY HOROSCOPE FOR CANCER | Jun 21 – Jul 22
We hear you, Cancer. You yearn to share those mountaintop moments and bask in the sea's embrace with that special someone. You wish to savor these moments forever, yet reality often catches you off guard.
Here's a valuable piece of advice: take a deep breath and step away from the mental acrobatics. Yes, your fears are legitimate, but they should not overshadow the immense love residing in your heart.
It's time to embrace joy, grace, and expansion. Give yourself permission to be vulnerable. Remember, there's no obstacle too great when you journey together.
DAILY HOROSCOPE FOR LEO  | Jul 23 – Aug 2
We understand, Leo! You aspire to improve and become the best version of yourself.
However, it seems like your circumstances keep challenging you repeatedly. It's crucial to remember that you are currently in the place you're meant to be, facing circumstances that are essential for your personal growth and development.
Consider embracing the gift of acceptance. Simultaneously, focus on consciously forgiving your past and releasing those outdated narratives that no longer contribute to your highest and most significant good.
Trust that in the future, you'll look back at this phase in your life with a sense of grace and gratitude in your heart.
DAILY HOROSCOPE FOR VIRGO  | Aug 23 – Sep 22
We understand, Virgo. It seems like you've been spending a lot of time glued to your devices, and you're starting to sense that it's affecting the overall energy in the room. Here's a spoiler alert: no amount of sage or incense will dispel that funky feeling entirely.
What you should consider instead is heading outdoors as soon as possible. Feel the breeze in your hair, pick some fresh berries, dance barefoot, sing along with the birds, and reconnect with the revitalizing energy of Mother Earth.
Engaging in grounding rituals and meditating with root chakra crystals like red jasper, mahogany obsidian, and tourmaline can also be highly beneficial during this time.
READ MORE: DAILY HOROSCOPE
DAILY HOROSCOPE FOR LIBRA  | Sep 23 – Oct 22
It's perfectly fine, Libra, to not have all the answers. You don't need to possess a detailed roadmap or have a clear direction in mind at all times.
There are external forces at play that are beyond your control. The most beneficial thing you can do for yourself right now is to master the art of surrender and let yourself flow with the current like never before.
In terms of your interpersonal relationships, there's a strong encouragement to love unconditionally and with your whole heart. You're surrounded by the right people, my dear.
These are the kind of individuals who uplift your spirit and bring healing to your soul, like rare and precious unicorns in your life.
DAILY HOROSCOPE FOR SCORPIO  | Oct 23 – Nov 21
What do you desire from this relationship, Scorpio? How do you envision your journey together in this lifetime? It's natural to fear disappointment, but it takes real courage to open up and communicate your needs, wants, and desires.
Keep in mind, there's no definitive "right" or "wrong" here. This is your story, and you hold the creative freedom to shape it as you see fit, my dear.
DAILY HOROSCOPE FOR SAGITTARIUS  | Nov 22 – Dec 21
This phase of your life isn't primarily about acquiring new knowledge; it's more about shedding old beliefs and habits. So, get ready to let go of what you thought you knew about love, life, and everything in between.
Be prepared to release all the narratives and perceptions you've been told about yourself.
Waking up from a long slumber can be quite unsettling initially, and that's completely alright. Grant yourself the freedom to dismantle illusions and see the world as it truly is.
DAILY HOROSCOPE FOR CAPRICORN  | Dec 22 – Jan 19
We understand, Capricorn. You've mastered pranayama, balanced your chakras, poured your thoughts into your journal, and meditated with your crystals. Yet, it feels like those old wounds keep resurfacing in new forms, leaving you exhausted.
Here's a suggestion: take a step back from the constant pursuit of "doing the work" and instead, focus on simply being yourself. Today, venture into uncharted territory, bask in the sunlight, and relish the sensation of the wind on your skin.
If you're seeking to release blockages and tension, consider indulging in a movement meditation in the park or perhaps signing up for a kickboxing class.
DAILY HOROSCOPE FOR AQUARIUS  | Jan 20 – Feb 18
We understand, Aquarius. You're in a place where one part of you has outgrown an old dream, while another part clings to it tenaciously. Here's a piece of advice: take a deep breath and calmly observe what's happening within your inner world.
Examine the roots of your attachment to the past.
As part of your daily meditation practice, today, take a moment to acknowledge all the ways in which you have evolved over the years. Remember, it's now time for your external reality to align with the changes you've experienced internally, my dear.
DAILY HOROSCOPE FOR PISCES  | Feb 19 – Mar 20
Embracing silence is a beautiful practice, Pisces. It's a form of purification, a means to transcend the mental clutter and connect with the unchanging essence within you. So, take a deep breath and allow yourself to enter that space of inner knowing.
Recognize that within this realm, you will discover the answers you seek, my dear. Keep in mind that not all that is revealed to you during this time may be pleasant, and that's perfectly alright.
You possess the strength, courage, and wisdom necessary to hold space for the catharsis you're experiencing in this moment.