Today's Daily Horoscope For Oct. 20th, 2023 – FRIDAY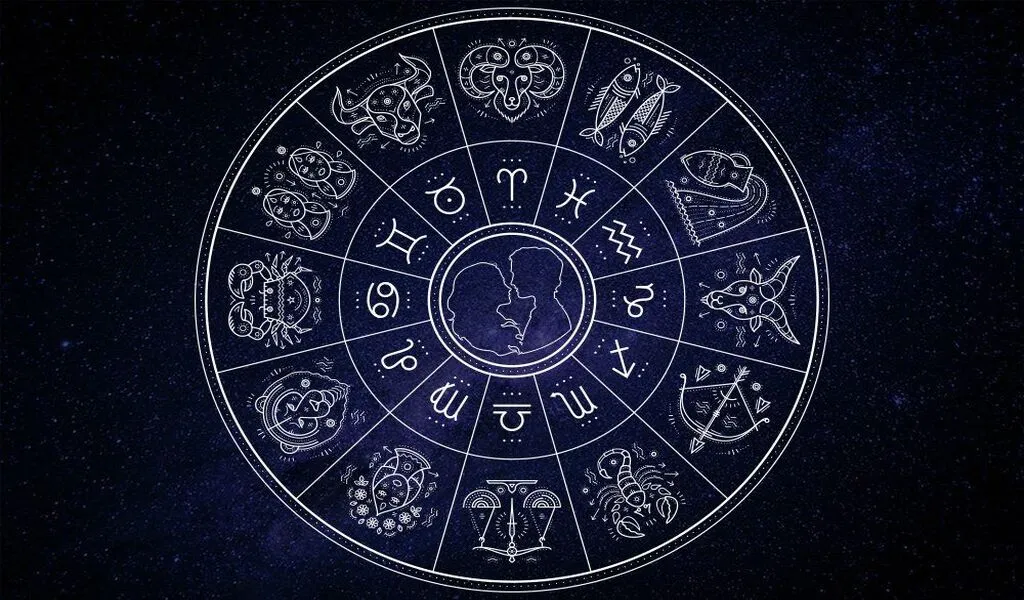 (CTN NEWS) – Daily Horoscope  – How prepared are you for the day? Are you aware of what to look out for? Check out your daily horoscope for October 20th, 2022, below to find exactly what your stars have in store for you!
THE DAILY HOROSCOPE FOR OCTOBER 20th, 2023, IS BELOW
DAILY HOROSCOPE FOR ARIES  | Mar 21 – Apr 19
You've diligently tidied every nook and cranny of the room, delved deep into meditation, poured your thoughts onto journal pages, and balanced your chakras. What more remains on the agenda? Honestly, not a single thing. Absolutely nothing, my friend.
In this moment, you're hearing the gentle summons to step away from the relentless pursuit of "doing the work" and instead, grant yourself the liberating gift of simply existing and breathing.
It's crucial to remember that silence holds immense value. Allow this tranquil hush to unveil the insights you seek about your life's path and purpose.
DAILY HOROSCOPE FOR TAURUS  | Apr 20 – May 20
Life possesses an innate wisdom, perpetually offering us the ideal chances to evolve, bloom, thrive, and authentically manifest in this vast world.
The pivotal question here is: are you open to growth that takes a unique trajectory, to a different dance in life's rhythm? Are you ready to bid adieu to your apprehensions and constraints in favor of embracing the unfamiliar?
As we approach the upcoming full moon and eclipse in your zodiac sign later this month, consider shattering the self-imposed constraints and stepping into the gateway of prosperity with grace.
P.S.: Can you fathom where you'll find yourself 365 days from now, should you allow that very first step to guide your journey?
DAILY HOROSCOPE FOR GEMINI  | May 21 – Jun 20
As an individual born under an air sign, your active imagination is a remarkable gift. You yearn for life to be an eternal journey, one without a conclusion. Yet, anticipating novelty and excitement each day may be somewhat impractical.
The cards are now emphasizing the significance of consistency, of dedicating yourself to your passions through both the sunshine and storms.
This steadfast commitment will be your hidden recipe for triumph, dear Gemini. And here's an additional piece of advice: when grappling with a decision, let your heart be your sole guide.
DAILY HOROSCOPE FOR CANCER | Jun 21 – Jul 22
Eclipse, who? Cancer, you're navigating life with the confidence of a lead character, captivating the line of admirers at your doorstep, excelling in every board meeting you grace, and igniting inspiration in those who cross your path.
A gentle reminder: there will always be individuals who feel challenged or uneasy in the face of your accomplishments.
The most empowering choice for you is to stand in your strength, unwavering against any drama. In matters of the heart, you're receiving a nudge to take the initiative. Your true feelings won't be known unless you grant yourself the opportunity to express them in words, dear one.
DAILY HOROSCOPE FOR LEO  | Jul 23 – Aug 2
Are you inadvertently celebrating the relentless grind? Opting for constant busyness because you dread the stillness, fearing that your thoughts might run amok if you allowed yourself a moment of calm? Nevertheless, press that pause button regardless.
Make room for the anger, the sorrow, the wistfulness, and the exasperation. Embrace everything resurfacing, all that's vying for your acknowledgment. Keep in mind that you possess the alchemical gift to transform your pain into something precious, my friend.
DAILY HOROSCOPE FOR VIRGO  | Aug 23 – Sep 22
We understand, Virgo! It might seem like you're attending the Carnival of Chaos. However, when you encounter demanding situations, do you exclaim,
"Oh no! How did I end up in this mess?" or do you muster your strength and resources and declare, "Let's tackle this!" There's no need to guess which option you should choose at this moment! Just a friendly reminder: you're precisely where you're meant to be.
Everything is unfolding as it should. Embrace your circumstances as an opportunity to elevate yourself and unlock an upgraded version of your being.
READ MORE: DAILY HOROSCOPE
DAILY HOROSCOPE FOR LIBRA  | Sep 23 – Oct 22
We understand, Libra! You had believed that this love would be a lifelong journey, that they would remain by your side for all eternity. However, life had different plans in store.
What's crucial for you to recognize right now is that the universe is continually working in your favor.
It's providing you with precisely the circumstances necessary to break free from old patterns and progress toward growth. So, release your resistance like an offering to the sacrificial fire and grant yourself the liberty to rejoin the natural flow.
In financial matters, don't hesitate to demand what is rightfully yours. If it's necessary to assert yourself, do so. Remember, being assertive is not the same as being aggressive, dear one.
DAILY HOROSCOPE FOR SCORPIO  | Oct 23 – Nov 21
Scorpio, you're a perfect 10, but you're fixated on orchestrating events in a particular manner and within a strict timeframe.
The truth is, the Universe doesn't operate on a schedule that aligns with your every wish. Consider this a tremendous blessing when you find yourself in the midst of an eclipse tunnel.
The universe has a blueprint for you, a divine plan! It has a beautiful plan for you, my dear. So, trade in rigidity for adaptability as you harmonize with the natural rhythm and flow.
Something within suggests that you'll be pleasantly surprised in ways beyond your imagination and beyond measure!
DAILY HOROSCOPE FOR SAGITTARIUS  | Nov 22 – Dec 21
If you're currently feeling like everything's turned upside down, congratulations, Sagittarius! There's absolutely nothing wrong with you. We, as a collective, find ourselves in the midst of an eclipse tunnel, the period between two eclipses.
It's entirely normal to sense that the ground beneath you is shifting during this phase.
The silver lining is that your present circumstances are urging you to step into a space of self-awareness, to identify the self-sabotaging patterns that hinder you from embracing your most vibrant, authentic self. Grant yourself permission to peel away the layers of societal conditioning and introduce the precious gift of authenticity into your story.
DAILY HOROSCOPE FOR CAPRICORN  | Dec 22 – Jan 19
But, Capricorn, what comes after the honeymoon phase? What unfolds once you've delved into each other's souls? Do you recoil at the thought of another evening together, or do you eagerly anticipate penning another chapter in your ever-evolving story of happily-ever-after?
There are no definitively correct answers, my dear. Consider this soul-searching as a gentle nudge to stay inquisitive about yourself and your partner. Seek out commonalities and deepen your bond by delving into shared interests that resonate with both of you.
DAILY HOROSCOPE FOR AQUARIUS  | Jan 20 – Feb 18
Aquarius, you're truly exceptional, and there's no 'but' about it! Take a deep, reflective gaze into the mirror.
Pause to honor your strength, recognize your talents, and become fully aware of the unique contributions you bring. No one is obligated to offer you what you're worth unless you assign value to your creations!
Rather than assuming that others will be as fair as you are, articulate your requirements and request what you rightfully deserve. Have you already witnessed an improvement in your financial situation?
To build a cushion, shift into savings mode.
DAILY HOROSCOPE FOR PISCES  | Feb 19 – Mar 20
Pisces, you've been dropping hints and sharing sweet sentiments, but have you thought about the possibility that your subtlety might be a bit too discreet, and others may not be picking up on your signals?
Here's some advice: if you want something, sometimes you have to be more direct and go after it. Additionally, it's a good time to assess your financial situation. If you sense that someone has been procrastinating on their payments to you, it's time to address the issue head-on.