Today's Daily Horoscope For Oct. 19th, 2023 – THURSDAY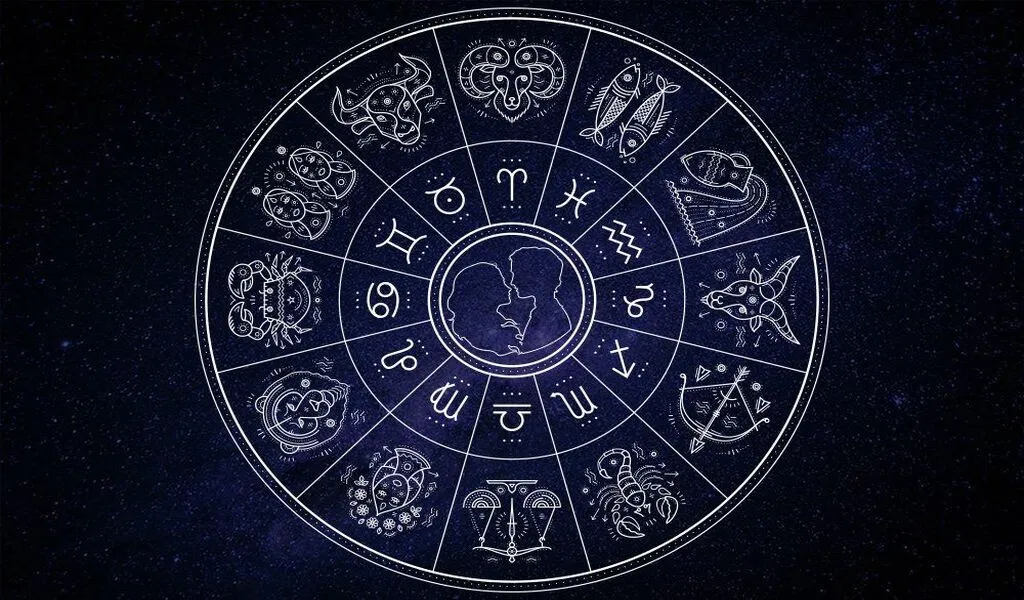 (CTN NEWS) – Daily Horoscope  – How prepared are you for the day? Are you aware of what to look out for? Check out your daily horoscope for October 19th, 2022, below to find exactly what your stars have in store for you!
THE DAILY HOROSCOPE FOR OCTOBER 19th, 2023, IS BELOW
DAILY HOROSCOPE FOR ARIES  | Mar 21 – Apr 19
The reality is, deep down, you've long sensed there's a deeper dimension to this connection, and this awareness has been with you for quite some time. Rather than overthinking and analyzing, return to the core of your emotions.
Listen to the gentle urgings of your inner self and communicate the feelings you've been longing to convey. As cosmic wisdom echoes, the true extent of what you can achieve together with the other person remains hidden until you're willing to seize that opportunity.
DAILY HOROSCOPE FOR TAURUS  | Apr 20 – May 20
During eclipse season, you'll find yourself delving into the profound connection between your mind, body, and soul.
You'll come to realize that this journey begins with the self, continues through the self, and ultimately leads to a profound oneness with the Divine Spirit, with our bodies serving as sacred vessels that facilitate this experience.
As you navigate this path, do so with mindfulness, purpose, joy, and ease. Approach life as if every moment is a cause for celebration.
And here's a little tip: If you ever feel the urge to explore a new form of dance or movement, don't hesitate; follow that impulse without delay!
DAILY HOROSCOPE FOR GEMINI  | May 21 – Jun 20
Gemini, it's important to realize that you're only at the beginning of your journey. There's an abundance of experiences and opportunities waiting for you in this lifetime.
Embrace a fearless approach to your dreams, knowing that the universe is there to support your flight. This means letting go of the notion of perfection and breaking free from societal limitations. Y
ou already have a deep understanding of your potential. Refuse to let any force, whether internal or external, hinder you from manifesting the best life you can imagine!
DAILY HOROSCOPE FOR CANCER | Jun 21 – Jul 22
Author Paulo Coelho wisely remarked that life often challenges a person's determination by either presenting a series of quiet moments or an avalanche of events all at once.
These words resonate with your current situation. Rather than succumbing to anxiety or feeling overwhelmed by what the future holds, consider breaking your significant goals into smaller, manageable steps as you ready yourself to make progress.
Remember, you, as a Cancer, possess the incredible potential to accomplish significant feats. Within you lies the power to sow the seeds of change that can resonate on a collective scale!
DAILY HOROSCOPE FOR LEO  | Jul 23 – Aug 2
At this moment, it might seem like the universe and the people in your life are putting your patience to the test.
Your romantic life may also be experiencing some turbulence, with your partner either unavailable or so deeply involved that you sense your personal growth is being hindered.
It's crucial to take care of yourself by addressing the issues at hand. Don't hesitate to openly express your needs, wants, and desires, recognizing that you deserve to be heard.
On the flip side, if your intuition and higher self are indicating that it's time to let go, do so with the understanding that finding closure is a process that begins within you.
DAILY HOROSCOPE FOR VIRGO  | Aug 23 – Sep 22
There was a period in your life when you were hesitant to make significant decisions or embrace monumental changes.
You opted for a more cautious, conservative approach. However, the current chapter of your life is all about reclaiming your inner strength, embodying the energy of the main character, and leaving a meaningful mark in the ways you were meant to. T
ake this as a reminder to keep leading with your heart and motivating those around you to reach their full potential. Also, remember that the financial means and resources required to bring your grand vision to life will find their way to you!
READ MORE: DAILY HOROSCOPE
DAILY HOROSCOPE FOR LIBRA  | Sep 23 – Oct 22
As someone who once grappled with the inclination to please others, you've found it challenging to articulate your feelings. You may have made justifications for those in your life and consistently downplayed your own aspirations.
The current phase of your journey is dedicated to repossessing both your voice and your personal power. It's about expressing your truth with intention and having faith that those who truly belong in your life will support your growth.
At the cosmic conference, a noteworthy revelation emerged: "authenticity" is the superpower you should carry with you into 2024.
DAILY HOROSCOPE FOR SCORPIO  | Oct 23 – Nov 21
You have a choice in how you navigate life – either with ease, joy, and effortlessness, or by resisting the lessons and putting up a fight. So, Scorpio, it's time to awaken your inner awareness.
Take notice of the ways in which your resistance is undermining your happiness and impeding your personal growth. If you truly wish to flourish as you're meant to, do yourself a favor and embrace life as it comes.
Additionally, pay close attention to your body and its messages. Those aches and pains are signals that it's time to take action. Don't delay; consult a medical professional promptly to address any concerns.
DAILY HOROSCOPE FOR SAGITTARIUS  | Nov 22 – Dec 21
You are a person of great drive, passion, and resilience! You fearlessly embrace opportunities and venture into uncharted territory. However, what you sometimes overlook is that manifestation is a collaborative process.
After you've set your intentions and taken the necessary steps, it's essential to step back and allow the universe, or Spirit, to work its magic. So, take a step back and let the universe do what it does best.
There are numerous miracles waiting to unfold in your life, and they are truly beautiful.
DAILY HOROSCOPE FOR CAPRICORN  | Dec 22 – Jan 19
Capricorn, perhaps you're not lost, but rather going through a transformation, shedding your old self. You might be in the process of reprogramming your mind and rewriting the narrative of your life.
Allow what needs to unravel, to unravel. Let go of what needs to fall apart, and it will. Know that you are held and supported in ways beyond your current understanding.
Here's a little advice: Take a break from the constant pursuit of self-improvement and simply allow yourself to exist in the present moment. At the cosmic conference, a valuable insight was shared: the simple joy of watching the sun return to the shore is often underestimated.
DAILY HOROSCOPE FOR AQUARIUS  | Jan 20 – Feb 18
Deep surrender is not a passive act; it's a conscious practice. It means being ready to commit every day to what and whom you love, even when you understand that life doesn't come with guarantees.
If things are destined to work out, they will, regardless of the challenges. If they're not meant to be, no effort can avert the chaos.
Today, you're encouraged to have faith in what's being presented to you and in what's being removed from your life. Trust that the Universe knows what's best for you and will deliver it in its own perfect timing.
DAILY HOROSCOPE FOR PISCES  | Feb 19 – Mar 20
Holding a position of power comes with its advantages and drawbacks. On one hand, you wield the ability to create an impact and initiate significant changes. On the other hand, your responsibility to enforce rules might not make you the most popular person in the room.
If this resonates with your situation, exercise patience with those around you.
Instead of opting for the "my way or the highway" approach, communicate your perspective and vision for the collective with kindness and compassion.
Trust that those who are engaged in co-creating this new reality with you will eventually find common ground and meet you halfway.