Today's Daily Horoscope For Oct. 1st, 2023 – SUNDAY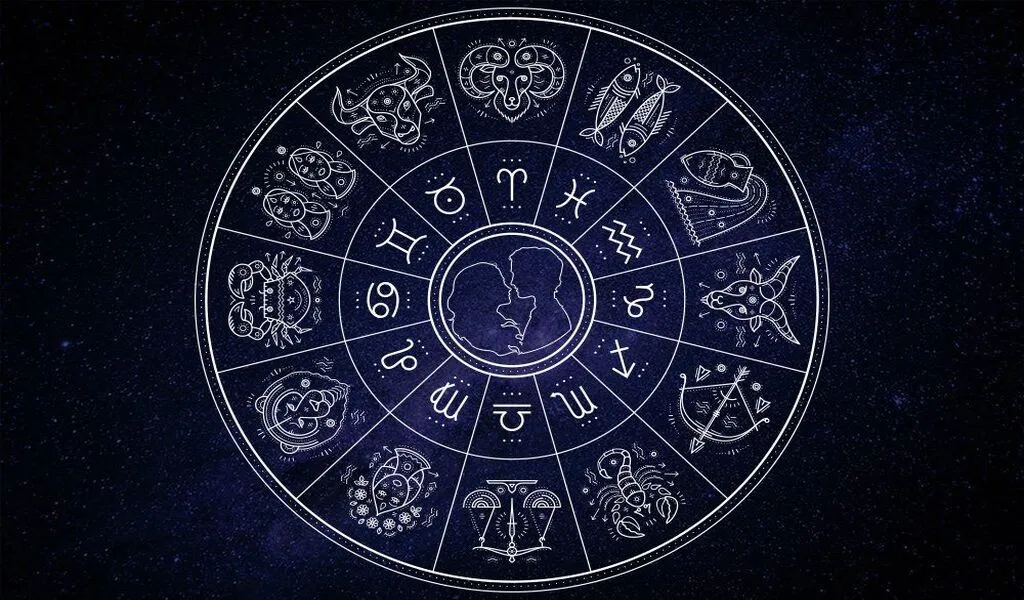 (CTN NEWS) – Daily Horoscope  – How prepared are you for the day? Are you aware of what to look out for? Check out your daily horoscope for October 1st, 2022, below to find exactly what your stars have in store for you!
THE DAILY HOROSCOPE FOR OCTOBER 1st, 2023, IS BELOW
DAILY HOROSCOPE FOR ARIES  | Mar 21 – Apr 19
"Listen up, Aries! You're entering a phase of self-sufficiency and prosperity. The Universe is urging you to take a moment to savor the rewards of your hard work while staying dedicated to your chosen path.
Remember, the key to success during this period lies in setting clear intentions. Define your objectives and dive into action without delay!
You've got a lot to achieve in the upcoming months. Of course, that doesn't mean it's all about work with no room for fun. Leisure and enjoyment are set to be essential components of your journey, as long as you master the art of balance."
DAILY HOROSCOPE FOR TAURUS  | Apr 20 – May 20
How do you personally feel about the fresh opportunities that are presenting themselves to you? This isn't just about what appears impressive on the surface; it's about what truly brings you joy and empowers you to fulfill your unique and sacred purpose.
So, Taurus, it's crucial to remain in alignment with your authentic self.
At the same time, escort Imposter's Syndrome right out the door. Word from the cosmic conference: You've come a long way, and it's not the time to allow fear and self-doubt to hold you back.
DAILY HOROSCOPE FOR GEMINI  | May 21 – Jun 20
This weekend is all about love and connections for you. You're in the mood to gather your friends and revel in the sheer delight of being alive! Consider throwing a lavish feast if the mood strikes, or perhaps host a garden party if the weather cooperates.
When it comes to your attire, choose whatever makes you feel playful and flirtatious!
Oh, and there's one more thing to keep in mind: pay close attention to your creative impulses. It seems that the spark you're experiencing is guiding you towards personal growth and exciting possibilities!
DAILY HOROSCOPE FOR CANCER | Jun 21 – Jul 22
Greetings, Cancer, and welcome to your bold and assertive phase! Today, you're in the mood to express your truth, to be unapologetically honest, and to firmly establish your boundaries when necessary.
It's worth noting that your unwavering stance may make a few individuals uncomfortable, but that's perfectly fine. You weren't meant to be universally agreeable anyway!
For some of you, there might be a sense of confusion in your interpersonal relationships. Don't underestimate the power of asking straightforward questions.
Simultaneously, create a safe space for others to share what's on their minds and in their hearts. A tidbit from the cosmic conference: It's always better to ask than to assume, you adventurous soul.
DAILY HOROSCOPE FOR LEO  | Jul 23 – Aug 2
We understand, Leo! It might be tempting to dodge what's emerging in your life at this moment. However, the reality is that the discomfort and challenges won't simply vanish until you confront what your subconscious is unveiling to you.
So, take a moment to pause. Embrace the stillness, dear Leo. Attend to your wounds with compassion and attention as you tune in to the messages they're conveying.
There's a hunch that you possess the alchemical skill to transform your pain into strength—a true alchemist in the making!
DAILY HOROSCOPE FOR VIRGO  | Aug 23 – Sep 22
Now, Virgo, is not the moment to leave everything up to fate. It's the ideal time to initiate crucial discussions about finances, property, assets, and the life you aspire to construct together.
Keep in mind that love, on its own, cannot cover your expenses. Additionally, matters concerning your home and family may be demanding your focus.
What you should steer clear of is attempting to tackle these issues solely through virtual or mental contemplation. Engaging in an open and candid conversation over a cup of tea is the most effective approach, my dear.
READ MORE: DAILY HOROSCOPE
DAILY HOROSCOPE FOR LIBRA  | Sep 23 – Oct 22
We understand, Libra! You find yourself caught between a rock and a hard place. Instead of acting impulsively, take a deep breath and reflect on how much progress you've already made.
If you're genuinely dedicated to the path of transformation, as you claim to be, then you must find the motivation to chart a new course, to evolve in a different way, even if it means stepping into uncharted territory.
A little reminder: your higher self is ready to support your growth in ways beyond your imagination and counting.
DAILY HOROSCOPE FOR SCORPIO  | Oct 23 – Nov 21
These kinds of opportunities aren't an everyday occurrence. Let us emphasize that: opportunities like these are rare, Scorpio. Push yourself to embrace a different approach, to evolve in a unique way, while showing Imposter's Syndrome the way out.
Simultaneously, maintain humility.
Keep your feet firmly rooted in reality as you navigate through life. This grounded approach will facilitate your learning from life experiences and interactions with others.
DAILY HOROSCOPE FOR SAGITTARIUS  | Nov 22 – Dec 21
If there's one thing that your journey has taught you, Sagittarius, it's that there's no substitute for honesty. You're in the process of learning to express yourself authentically, to speak the unvarnished truth, even if it means disappointing a few people along the way.
Just be mindful not to come across as overly blunt in your communication.
A touch of tact now and then can be quite beneficial.
What's more, this phase in your life is gifting you with clarity. If you've been uncertain about which path to follow, be prepared to receive a clear roadmap from your angels and guides in the days ahead.
DAILY HOROSCOPE FOR CAPRICORN  | Dec 22 – Jan 19
"I have not failed. I've just found 10,000 ways that won't work." These wise words from scientist Thomas Alva Edison are worth pondering as you embark on your day, Capricorn.
It's essential to remember that you are precisely where you're meant to be, and even the so-called mistakes were a part of the grand plan. They were integral in helping you master valuable lessons and evolve into the most empowered version of yourself.
Now, it's time to transform your knowledge into wisdom as you prepare to march forward and upward. You have numerous challenges to conquer, Capricorn, and you're just at the beginning of your remarkable journey!
DAILY HOROSCOPE FOR AQUARIUS  | Jan 20 – Feb 18
If not now, then when? If not you, then who? This is the moment to liberate yourself from self-imposed limitations and shine as the brightest and boldest star in the galaxy!
It's the perfect time to take more risks, embrace change, think outside the box, and encourage those around you to view the world from a new perspective. Of course, initiating this revolution doesn't guarantee a standing ovation every time. Be prepared for various challenges.
Simultaneously, have faith in your capacity to discover creative solutions as you navigate through the most complex situations. You've got this, my friend!
DAILY HOROSCOPE FOR PISCES  | Feb 19 – Mar 20
If not you, then who? If not now, then when? Today, the universe is urging you to tap into your inner strength, seize control of your narrative, and approach life with the energy of the main character!
Your capacity to lead by example and instigate shifts in the collective mindset is what makes you an influential force.
Consequently, the upcoming week could potentially provide opportunities to network with influential individuals in your field. PS: We hope you've fine-tuned that elevator pitch, my friend!