Today's Daily Horoscope For Oct. 17th, 2023 – TUESDAY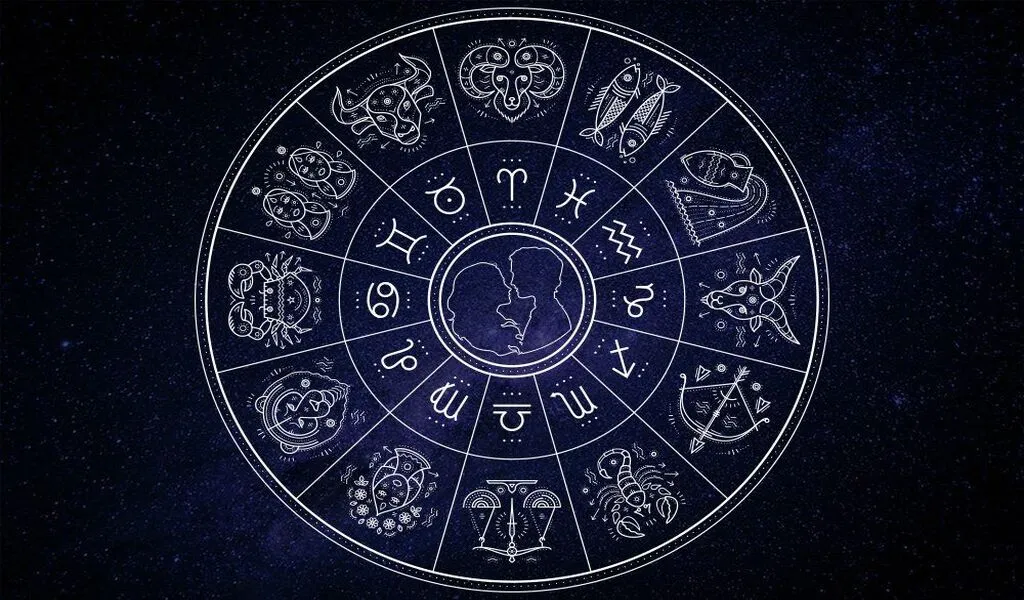 (CTN NEWS) – Daily Horoscope  – How prepared are you for the day? Are you aware of what to look out for? Check out your daily horoscope for October 17th, 2022, below to find exactly what your stars have in store for you!
THE DAILY HOROSCOPE FOR OCTOBER 17th, 2023, IS BELOW
DAILY HOROSCOPE FOR ARIES  | Mar 21 – Apr 19
At this very moment, your energy is soaring, in perfect harmony with your soul's mission, and you're igniting inspiration in those who surround you, motivating them to achieve their utmost capabilities.
This is the embodiment of setting the precedent, Aries. This is the essence of operating a business driven by compassion and purpose.
If you're currently in the midst of manifesting your divine counterpart, redirect your attention away from what you wish to avoid or past disappointments.
Instead, infuse your entire being, from the core of your cells to the strands of your DNA, with the resonance of the extraordinary connection you're drawing towards yourself. Have unwavering faith that the wellspring of miracles is boundless, forever at your disposal.
DAILY HOROSCOPE FOR TAURUS  | Apr 20 – May 20
Life on Earth can often resemble a Carnival of Chaos, and interestingly, there's no guidebook provided to steer us through the array of challenges we encounter.
So, here's a Zen practice to consider: whenever you're besieged by anxiety or overwhelmed, take a step back, inhale deeply, and reestablish your connection with your inner core.
Recite the mantra, "I am precisely where I am meant to be, and every occurrence is unfolding for my ultimate and highest good."
There's a strong inclination that mastering the art of becoming the calm in the midst of the storm will empower you to navigate any situation with grace.
DAILY HOROSCOPE FOR GEMINI  | May 21 – Jun 20
Eclipse season, who? On Tuesday, you'll be gliding through life like a luminous ray of positivity, radiating good vibes wherever your path takes you.
This day could also bring opportunities to strengthen your bonds with your family or delve into a deeper understanding of your partner's family.
Be sure to broaden your perception of the term 'family,' recognizing and cherishing the sacred connections you've summoned into your life.
For some, there might be a yearning to extend this circle of connection to include our furry friends. If the thought of adoption or fostering has crossed your mind, this is your sign to lead with your heart and embrace the opportunity to do so!
DAILY HOROSCOPE FOR CANCER | Jun 21 – Jul 22
You're a perfect 10, no ifs, ands, or buts about it! You are the very essence of the Universe in a state of boundless joy and motion. You are a living embodiment of the Divine, gracefully moving through the dance of life in the physical realm.
So, my dear moon child, never doubt yourself for a moment. Instead, focus on venerating the divine light that resides within you and awaken to your limitless creative potential.
And just in case you're ever curious, rest assured that you are intricately connected to the ever-flowing river of abundance. Everything you need, want, or desire will gracefully make its way into your life precisely when the time is right.
DAILY HOROSCOPE FOR LEO  | Jul 23 – Aug 2
When you're not captivating onlookers or reshaping the very definition of beauty standards, you are harnessing the creative energy within you, infusing the tangible world with greater joy and refinement, and fully embodying your ultimate potential.
In this phase of your journey, you're committed to rewriting the outdated narratives, dissolving illusions, and traversing life with unwavering trust, faith, and surrender.
You've come to recognize that whatever is meant for you will invariably find its way to you, and whatever has departed from your path was never truly meant to be a part of your journey.
DAILY HOROSCOPE FOR VIRGO  | Aug 23 – Sep 22
"There is no passion to be found in settling for a life that is less than the one you are capable of living."
These profound words by Nelson Mandela are worth pondering as you sip your morning tea, dear Virgo. Rest assured that you are precisely where you are meant to be, fulfilling your sacred purpose in a way that's divinely ordained.
Keep putting in the effort, continue to engage in the actions you were meant to perform, and don't get too fixated on the immediate outcomes of your labor.
Your capacity to practice non-attachment and trust in the grander divine plan will eventually lead you to a place of triumphant fulfillment.
READ MORE: DAILY HOROSCOPE
DAILY HOROSCOPE FOR LIBRA  | Sep 23 – Oct 22
When confronted with challenging situations, you have a choice to make.
Do you respond with an exasperated, "Oh, how did I end up here?" or do you draw upon your inner strength, marshal your resources, and face life's challenges head-on? It's not too difficult to discern what you ought to do at this moment.
Always remember, you are precisely where you are meant to be. Every event is unfolding according to its own design. Embrace your circumstances as an opportunity to rise to the occasion and unlock a more evolved 2.0 version of yourself.
DAILY HOROSCOPE FOR SCORPIO  | Oct 23 – Nov 21
You're in the midst of thriving, Scorpio! Throughout the day, you walk with the assurance that the Universe is supporting you, and that every unfolding event is ultimately aligned with your highest and greatest good.
While you remain aware of your current position and the path you're traversing, you also understand that you don't need to continually strive to reach a specific destination or be constantly engaged in "doing the work."
So, go ahead and let your hair down, my beautiful Scorpio. Inhale the positive energy around you and express gratitude for the many blessings that life bestows upon you. By the way, spending time in nature and connecting with the earth by touching the grass can be highly recommended as spiritual practices right now.
DAILY HOROSCOPE FOR SAGITTARIUS  | Nov 22 – Dec 21
If you're currently experiencing a sense of being lost and bewildered, congratulations are in order! You're certainly not alone. We find ourselves in the midst of the eclipse tunnel, the period that falls between two eclipses.
It's entirely normal to feel as though the world you once knew has faded away, and to be uncertain about the path that lies ahead.
During this phase, Sagittarius, let "patience" become your superpower. Also, it's essential to release the inclination to engage in a tug of war with the universe or to hold onto something that has clearly served its purpose in the narrative of your life.
Embrace the uncertainty as a natural part of your journey, and trust that the path will become clearer in due course.
DAILY HOROSCOPE FOR CAPRICORN  | Dec 22 – Jan 19
At this very moment, you're gracefully traversing life with an abundance of joy, ease, and love. You're keenly aware that you are precisely where you're meant to be, and that every facet of your life is unfolding in its own destined manner.
The understanding that what is meant for you will always find its way to you is etched deeply into your core.
Furthermore, you've embraced the spirit of play, recognizing that each moment is a cause for celebration. Life, in your view, is a continuous and joyous festivity!
DAILY HOROSCOPE FOR AQUARIUS  | Jan 20 – Feb 18
Are you not weary, Aquarius? Have you not grown tired of the back-and-forth, the push-and-pull, or the self-sabotage that seems to accompany your most profound passions?
It's a moment to transition into a state of heightened self-awareness. It's time to confront the ways in which you might be obstructing your own happiness.
During this eclipse season, remember that it's an opportunity to break down the barriers and finally allow yourself to be loved in the way you truly yearn for.
DAILY HOROSCOPE FOR PISCES  | Feb 19 – Mar 20
Eclipse season? Who needs it! Here's to facing life with unwavering confidence, keeping yourself well-nourished, staying on your goals, and flourishing in every way possible!
You're precisely where you need to be, and you're fully aware that things are only going to get better from here.
So, continue to nurture the vision of what you're manifesting in your heart, while trusting that the universe will meet you right where you are. In the week ahead, anticipate some good news on the financial front.
Yes, it seems like a wave of abundance is headed your way, Pisces! By making strategic choices, you'll not only enjoy the rewards of your hard work today but also build a reserve for the future.