Today's Daily Horoscope For Mar. 7th, 2023 – TUESDAY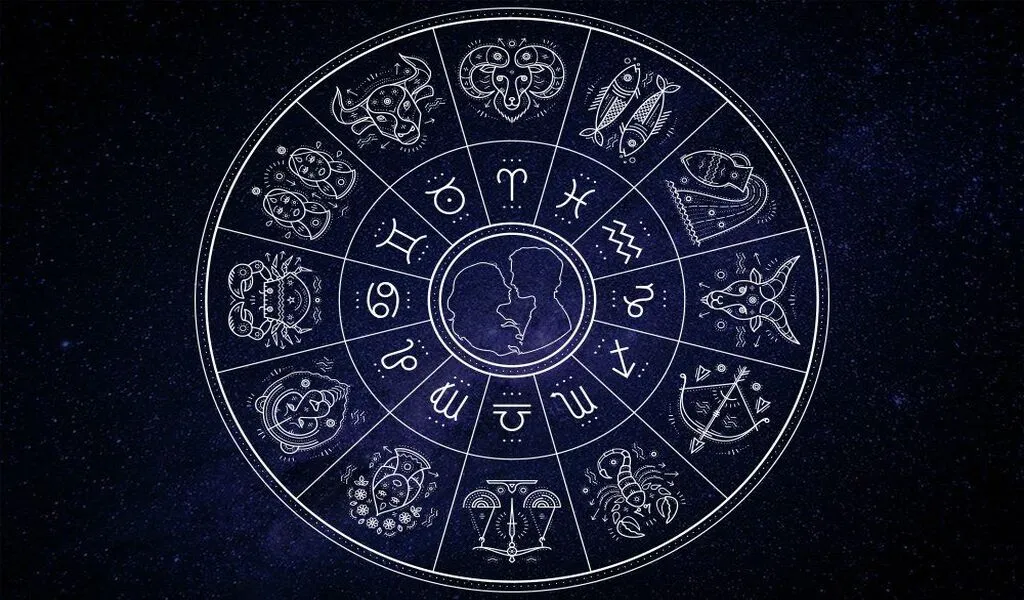 (CTN NEWS) – Daily Horoscope  – How prepared are you for the day? Are you aware of what to look out for? Check out your daily horoscope for Mar. 7th, 2022, below to find exactly what your stars have in store for you!
QUOTE OF THE DAY
THE DAILY HOROSCOPE FOR MAR. 7th, 2023, IS BELOW
DAILY HOROSCOPE FOR ARIES  | Mar 21 – Apr 19
In any competitive area, success is very likely, according to Ganesha. Thus, focus intently on your objective. Due to extreme excitement and haste, people can become irritable at times.
Conflict with a close relative is feared. Meeting a significant individual can be advantageous for your business. There will be no time for husband and wife to interact. Good health is expected.
DAILY HOROSCOPE FOR TAURUS  | Apr 20 – May 20
Ganesha asserts that you are afraid of making a mistake in your current investment strategies. Reconsider it or postpone it for now. You'll have mental disturbance for no apparent reason.
Spend time in the outdoors and in meditation. Young people need to focus more on their job that is connected to their careers. The environment is improving for real estate-related enterprises.
Due to work overload, the spouse won't be able to focus on the family. The mouth could peel.
DAILY HOROSCOPE FOR GEMINI  | May 21 – Jun 20
Ganesha claims that you have made plans for your routine today without telling anyone, which will see your success. There will also be a plan for families to visit a place of worship together.
Contacting a friend about any bad behavior can lead to your defamation. It's important to monitor the child's whereabouts and behavior. In the world of work, more focus is required.
Time will be spent having fun with your spouse and your family. Excellent health is forecast.
DAILY HOROSCOPE FOR CANCER | Jun 21 – Jul 22
Ganesha comments that you have been working hard to develop your individuality for a while. Things you've also had success with. At this time, your few key plans will also be successful.
Spend time caring for oneself while maintaining friendly interactions with family and friends. There is a worry that there will be some conflict between the brothers.
In the field of work, some location or work system modification is required. The spouse will give the family their undivided attention. Drive the car with caution.
DAILY HOROSCOPE FOR LEO  | Jul 23 – Aug 2
Ganesha predicts that your confidence and talk will help you overcome challenging circumstances. In the society, you will continue to command respect and authority.
Your disorganized state of thought can occasionally make it difficult for you to make decisions. Children will become upset if you pay them too much attention and punish them.
Favorable business conditions are increasing. There may be a disagreement with the spouse. Stress might lead to gas issues.
DAILY HOROSCOPE FOR VIRGO  | Aug 23 – Sep 22
Ganesha advises that your decision to purchase a new home or piece of property is a wise one. Please put all of your focus on it. Due to a friend or close relative, you can lose money.
Pupils have more time to reflect and comprehend. Improvements will be made in the entertainment and cosmetic products industries. Husband and wife will continue to have an affectionate relationship. Good health is expected.
READ MORE: DAILY HOROSCOPE
DAILY HOROSCOPE FOR LIBRA  | Sep 23 – Oct 22
Ganesha declares that today will be fortunate for you if you think positively, expect fate, and believe in karma. Destiny will be strengthened by karma.
You'll have the chance to accompany the family to a relative's home for religious planning. At home, a simple topic might balloon into a major problem. Whereby an outsider's meddling will be the cause.
Today is a good day for business in public relations, media, and marketing. There may be an ego conflict between a husband and wife. Any old disease might come back.
DAILY HOROSCOPE FOR SCORPIO  | Oct 23 – Nov 21
According to Ganesha, you will make a special contribution to political and social activities. Unexpected improvements in your financial situation will make you happy.
A plan for changes to the house may also exist. Excessively expressing your wrath can drive your folks away. Children will experience career-related stress.
The government official will succeed in reaching his goal. Couples should maintain a loving relationship. Tragic events are a possibility.
DAILY HOROSCOPE FOR SAGITTARIUS  | Nov 22 – Dec 21
Ganesha predicts you will gain respect and set an example for others with your idealistic ideas and efforts to address societal injustices.
Do not let any embarrassing circumstances occur with fathers or those who resemble fathers. Today's commercial fortune will be entirely on your side.
The marriage between the husband and wife will be lovely. Health will be kept in good condition.
DAILY HOROSCOPE FOR CAPRICORN  | Dec 22 – Jan 19
Your ability to make decisions and try to accomplish more work on your own, according to Ganesha, is your distinctive skill.
Making a connection with spirituality and heavenly force will cause a beneficial transformation in your nature. Too much self-focus will be detrimental to your relationships with family and friends.
There can be some form of conflict in the home. In your line of business, competition may be greater. Excellent health is forecast.
DAILY HOROSCOPE FOR AQUARIUS  | Jan 20 – Feb 18
The appropriate time is being created for you, according to Ganesha, but it depends on your ability to fully utilize it. You'll be better off with a senior's assistance.
Keeping up a good relationship with my brothers. Students' emphasis will shift from what they should be studying to other things. Organize the duties involving paper in your workspace.
The family won't be able to pay attention due to too much work. Maintain your health.
DAILY HOROSCOPE FOR PISCES  | Feb 19 – Mar 20
Ganesha claims that the key to success is to complete each duty as intended. With your understanding power, you'll succeed in everything you do. Today, your buddies might visit you at home.
It's important to prioritize both studies and entertainment. Manage your rage. The food and beverage sector of the economy will gradually improve. The marriage between the husband and wife will be lovely.
RELATED CTN NEWS:
Yearly Horoscope 2023: Check here for Money Astrological Predictions for all Sun Signs