Today's Daily Horoscope For Mar. 6th, 2023 – MONDAY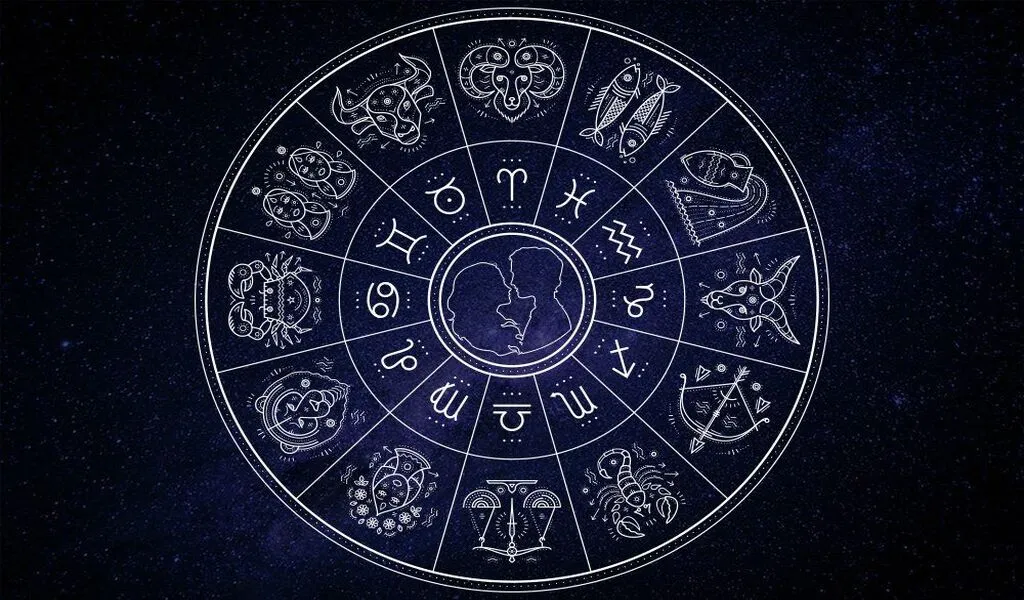 (CTN NEWS) – Daily Horoscope  – How prepared are you for the day? Are you aware of what to look out for? Check out your daily horoscope for Mar. 6th, 2022, below to find exactly what your stars have in store for you!
QUOTE OF THE DAY
THE DAILY HOROSCOPE FOR MAR. 6th, 2023, IS BELOW
DAILY HOROSCOPE FOR ARIES  | Mar 21 – Apr 19
Ganesha advises fixing the situation today with efficiency and faith, and success will follow. Focus on any property-related issues you have today. Outsiders' and friends' advice can be detrimental to you.
Thus, don't believe what they say and put your own judgement first. Work is also required to complete tasks. Avoid taking any form of risk in your business.
There may be a disagreement between the husband and wife about a family matter. The existing environment may cause health to decline.
DAILY HOROSCOPE FOR TAURUS  | Apr 20 – May 20
According to Ganesha, most of the time will be spent on tasks linked to shopping, home upkeep, and beautification. Ensure that the elderly members of the home are served and watched over.
His kindness and affection will save your life. Pupils will be unhappy if a project does not go as planned, as they had hoped. Keep striving and being positive.
When making purchases, keep your budget in mind as well. Business operations will continue as usual for now despite all the bad circumstances.
A happy family environment is possible. Physically, you'll feel a touch under the weather.
DAILY HOROSCOPE FOR GEMINI  | May 21 – Jun 20
Ganesha claims that luck and the planet's pasture are on your side. Continue to try; most of your job will be completed correctly. The mind will so be at ease.
Connections with progressive individuals will grow. Some people can be jealous and criticize you behind your back. Don't associate with such folks. Avoid arguing with them.
A member of the household's health could be the cause of anxiety. Today, focus primarily on outside pursuits and responsibilities relating to marketing.
Because there are kids around, the house will have a cheerful feel. There may be issues with hereditary illnesses.
DAILY HOROSCOPE FOR CANCER | Jun 21 – Jul 22
Due to the advent of unique relatives in the home, according to Ganesha, there will be initiative and busyness. Your efforts to develop your practice and personality will be fruitful.
The child may have some positive news to share. Your rivals may plan a plot against you. Don't disregard anything, no matter how minor. Be cautious. Inhibit your rage and irrational behavior.
Your restrained, collected demeanor will maintain your respect. There can be some rush at the start of the day. A good husband-wife connection is possible. Overworking oneself may result in weariness.
DAILY HOROSCOPE FOR LEO  | Jul 23 – Aug 2
Ganesha advises not to worry about other people and to concentrate on the job at hand to demonstrate your proficiency in front of others. Rumors will surface first.
But, once you succeed, these people will support you. Your mind can wander occasionally. Hence, maintaining mental control is crucial. Winning might make your ego and arrogance take over.
Be cautious. Almost all of the work in the field will be finished without incident. The intellect can be delighted by making a buddy who is the opposing sex. Joint and cervical pain issues could worsen.
DAILY HOROSCOPE FOR VIRGO  | Aug 23 – Sep 22
Ganesha advises you to focus on your activities with a focused mind because today's planetary transit produces a favorable and cheerful circumstance for you.
Don't allow indifference to rule. Now, the economy will be in good shape. Watching the kids' pals and their activities at home is important. Because there is a chance of taking the wrong turn.
Act without conflict, with peace and understanding. Company operations might improve a little. Recreational activities can be enjoyed with the family. Health may be impacted by climate change.
READ MORE: DAILY HOROSCOPE
DAILY HOROSCOPE FOR LIBRA  | Sep 23 – Oct 22
Time and destiny are on your side today, according to Ganesha. You'll do the work that has to be done correctly. It will also boost your self-assurance.
Even the student class, with their diligent work, has the potential to achieve success. Be mindful that there can be miscommunication when performing accounting in financial functions.
Any document or paper should be carefully reviewed before working on it. In the commercial world, manufacturing-related jobs will require more focus.
The husband-and-wife relationship can be pleasant at times. There could be a vein pain condition.
DAILY HOROSCOPE FOR SCORPIO  | Oct 23 – Nov 21
According to Ganesha, there will also be a plan for a pilgrimage. A meeting with a prominent or political figure will take place. You may find this to be quite advantageous.
There can be some conflict in a family member's everyday life. Outside intervention may exacerbate the issue. You might have a financially successful day today.
A misunderstanding between the husband and wife could be the cause of tension. Muscle and cervical discomfort can be uncomfortable.
DAILY HOROSCOPE FOR SAGITTARIUS  | Nov 22 – Dec 21
Ganesha advises that you should begin your financial planning now. Thus, keep trying and succeed. Work connected to investments will go very well today.
You will be respected in society for your generous dedication to social causes. Avoid using negative contact formulations of any type. You might have a secret that gets out, which might harm your family.
Moreover, you can fall foul of someone's evil scheme. In the market, people will perceive your talent and competence. Involve your partner in any significant goals or undertakings. Do not disregard the household elders' health.
DAILY HOROSCOPE FOR CAPRICORN  | Dec 22 – Jan 19
Contact with distinguished people, according to Ganesha, will be honorable and profitable. Engaging in social activities and spending time with them will improve your personality.
Due to your difficulties, few of your pals can. It would be ideal if you didn't believe what they said and made all your decisions based on your effectiveness.
There is a chance of suffering some monetary loss. Spend some time with those who are knowledgeable about the business. Your work will prevent you from concentrating on your family.
Headaches and migraines may be brought on by fatigue.
DAILY HOROSCOPE FOR AQUARIUS  | Jan 20 – Feb 18
Don't worry about these folks, advise Ganesha, and concentrate on the duties. Without a doubt, you will succeed. You're welcome to take part in social events.
Others will therefore try to cause difficulties for you today by some negative conduct. Give attention to the household's elders' guidance. You might receive some helpful counsel.
You will later benefit from this, I'm sure. Don't allow your ego to get the better of you; keep your thoughts under control. The planetary positions in your business today may be unique for you.
Families can be enjoyable. Blood pressure and diabetes sufferers should look after themselves.
DAILY HOROSCOPE FOR PISCES  | Feb 19 – Mar 20
Ganesha predicts that you might get a crucial notification today. All projects involving land or property that are now stuck have a chance of success.
A memorable encounter with a friend or loved one will make you feel joyful and content. Thoughts of potential sadness may cause some anxiety, but this is only your delusion, so keep your temper in check.
Nature can let you down occasionally if you're entitled to it. You will receive assistance from senior officials and knowledgeable people. The atmosphere in the family will be good.
The daily schedule can be a little chaotic due to gas and acidity.
RELATED CTN NEWS:
Yearly Horoscope 2023: Check here for Money Astrological Predictions for all Sun Signs