Today's Daily Horoscope For Mar. 5th, 2023 – SUNDAY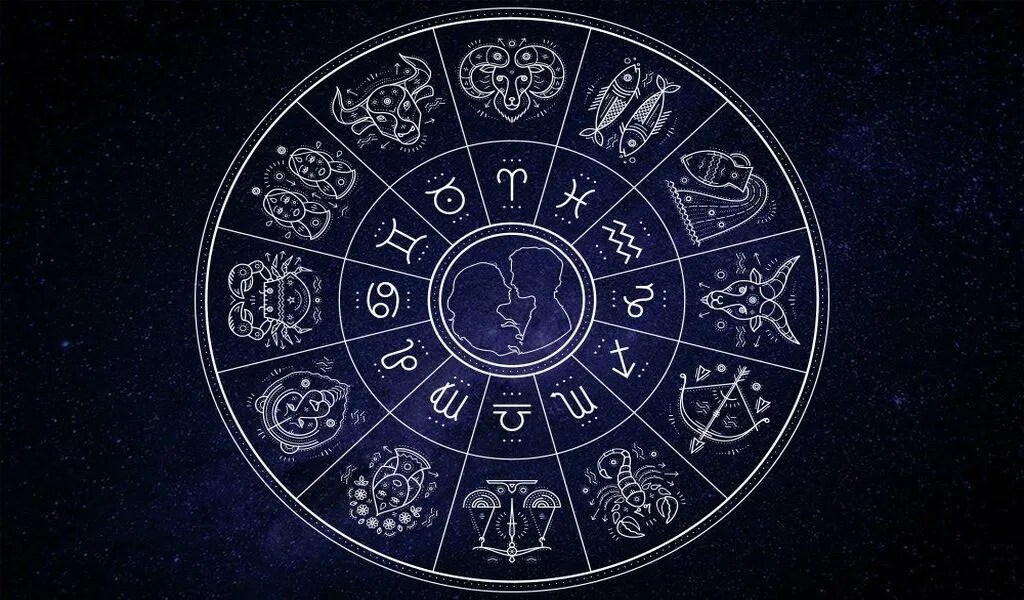 (CTN NEWS) – Daily Horoscope  – How prepared are you for the day? Are you aware of what to look out for? Check out your daily horoscope for Mar. 5th, 2022, below to find exactly what your stars have in store for you!
QUOTE OF THE DAY
THE DAILY HOROSCOPE FOR MAR. 5th, 2023, IS BELOW
DAILY HOROSCOPE FOR ARIES  | Mar 21 – Apr 19
According to Ganesha, plans for your studies and the job will be successful. Kids will trust you more as a result of this. Participate in group activities.
The entrance of a close friend or relative will create a joyful mood. Spend your money sensibly. This could cause miscommunications inside the home.
Do not harbor any hatred towards anyone. Start some new work, but don't count on making money right away. Bolster your connections. It will be advantageous.
Between husband and wife, there will be little fights. Give your spouse gifts.
Love Focus: You will take steps to strengthen a loving relationship on the romantic front.
Lucky Number: 1
Lucky Colour: Cream
DAILY HOROSCOPE FOR TAURUS  | Apr 20 – May 20
You will meet extraordinary people, according to Ganesha. Your issue will be fixed. Be mindful of both your obligations and your family's schedule.
Do not become upset if your efforts do not yield the desired outcomes. Be patient; the planetary alignment is now unfavorable.
Success will undoubtedly come to you when the moment is right. Your workload makes it difficult for you to focus on work. This can halt work. There will be a good sense of family.
Avoid meaningless friendships. Good health is expected. Any household member's illness will cause the daily schedule to be disturbed.
Love Focus: A tiff with a lover can make you incommunicado.
Lucky Number: 2
Lucky Colour: Pink
DAILY HOROSCOPE FOR GEMINI  | May 21 – Jun 20
Political contacts, according to Ganesha, might be advantageous. Thus, improving public relations. Relationships will hold a special place for you. Don't let the terrible things from the past influence your current.
While meeting strangers, exercise caution. Today's commercial activities will be moderate. Try modifying the procedure in some way. Keep your business unaffected by family turmoil.
Your confidence and spirit will remain high with your spouse's support. There may be too much tension. Yet, you will bounce back from it.
Love Focus: Promises on the romantic front may be difficult to keep, but you will manage somehow.
Lucky Number: 17
Lucky Colour: Light Gray
DAILY HOROSCOPE FOR CANCER | Jun 21 – Jul 22
Ganesha predicts that you'll keep your family and personal activities well-coordinated. Every religious institution will be a valuable asset to the service.
Good news can come from the child's side. Avoid getting too involved in family members' activities. This might infuriate them. Relationships with your brothers should be positive.
At work, delegate some power to your coworkers. The workload will decrease as a result. The collaboration occupies a desirable position within the industry.
By communicating with one another, a husband and wife can arrange their home in a charming way.
Love Focus: A romantic trip is on the cards and is likely to prove most entertaining.
Lucky Number: 11
Lucky Colour: Green
DAILY HOROSCOPE FOR LEO  | Jul 23 – Aug 2
Ganesha claims that you will feel extremely at ease and proud of your abilities by receiving the desired outcomes from your diligence and hard effort.
You'll hear some encouraging news about the academic progress of kids. The house will also be used for any religious events. Your thoughts will be preoccupied with certain undesirable actions to achieve success quickly.
Be patient, then. Your plans may occasionally be derailed by low morale. Keep your income and expenses in balance. You will undoubtedly advance.
Property-related matters are likely to result in profitable transactions. The officers will appreciate your work at work, and a promotion is possible.
Love Focus: A gift from a beloved is on the cards and is likely to make your day.
Lucky Number: 9
Lucky Colour: Orange
DAILY HOROSCOPE FOR VIRGO  | Aug 23 – Sep 22
According to Ganesha, numerous favorable and beneficial circumstances are developing right now. Put all of your effort into your work and resist allowing lethargy to consume you.
Having a solution to a persistent issue will provide relief to the entire family. Don't impose too many limitations on the children. Low self-esteem could result from this.
Act carefully and calmly, and try not to let the bad things get to you. Hurriedness and anger can make things worse. This week will bring about several significant professional chances.
Try to complete all the work, then. If not, someone else might claim credit for the work you did.
Love Focus: Plans on the romantic front may have to be shelved temporarily.
Lucky Number: 3
Lucky Colour: Golden
READ MORE: DAILY HOROSCOPE
DAILY HOROSCOPE FOR LIBRA  | Sep 23 – Oct 22
According to Ganesha, the planetary alignments at this time are greatly enhancing your sense of confidence and self-worth.
Your commitment to your work will enable you to do new things, and you can succeed greatly by working hard and making an effort.
A little degree of rage and impatience may result from overwork. Take charge of your feelings. Keep up with the kids' activities by spending time with them, and keep the outer world out of your personal life.
Wishing you much success. There will be certain challenges in the process of marketing. You will be able to get past it, though. Husband and wife will continue to live in peace at home and work.
This will lead to sweetness in family and interpersonal relationships. There will also be shows devoted to family-friendly entertainment.
Love Focus: Upheavals in a romantic relationship cannot be ruled out.
Lucky Number: 7
Lucky Colour: Royal Blue
DAILY HOROSCOPE FOR SCORPIO  | Oct 23 – Nov 21
The task you've been attempting to do for the past few days might go better than expected this week, according to Ganesha. There will also be a strategy for purchasing new jewelry.
There will be friendly interactions with friends and family. Carefully consider children's issues and make an effort to resolve them. This will maintain their trust in you.
Most of the time can be spent away from home. This week will see the creation of a new business-related dimension. But remember that everything should be planned, thought out, and then put into action.
Employment searchers need to exercise caution. Errors can enrage officials. There will be a good sense of family. Concerns regarding the spouse's health could exist.
Love Focus: Finding love will not be difficult; you only have to wish for it!
Lucky Number: 1
Lucky Colour: Red
DAILY HOROSCOPE FOR SAGITTARIUS  | Nov 22 – Dec 21
Ganesha asserts that every government task that is stalled can be completed today. Continue trying; the house upkeep or move plan will be carried out.
The presence of religion in the home will create a positive atmosphere. A dear relative can give you your favorite object as a present. In the late afternoon, things might become better.
The most crucial thing right now is to exercise patience; do not rush through any tasks. Choices made now may turn out to be incorrect. At work, you will be in charge.
There will be a success for the women's segment. Promotion at work is evolving towards yoga. Participate in your decision with your spouse and family. You will undoubtedly receive sound counsel.
Love Focus: A stranger from the opposite camp may cast a spell on you on the romantic front!
Lucky Number: 15
Lucky Colour: Silver
DAILY HOROSCOPE FOR CAPRICORN  | Dec 22 – Jan 19
Ganesha advises getting rid of him and moving on. By following the counsel and direction of knowledgeable people, you may resolve any serious difficulty with ease.
To retain your peace of mind, read some engaging and educational material. Don't offer counsel or meddle in other people's business without their permission.
Otherwise, your issue can get worse. Time to put in more effort. Time is crucial from a commercial perspective. Any significant information on the phone will be helpful to you.
There will also be interactions with powerful individuals. But exercise caution when making purchases.
Love Focus: Differences may make some couples go their separate ways on the marital front.
Lucky Number: 6
Lucky Colour: Green
DAILY HOROSCOPE FOR AQUARIUS  | Jan 20 – Feb 18
Ganesha promises that the task will be finished to benefit the kids' future, which will bring comfort. There will be an advancement in real estate-related projects.
You'll have the chance to demonstrate your abilities, boosting your self-assurance. A disagreement can arise from a simple talk with a relative. Thus, avoid using foul language when speaking
Be persistent and patient during this period. There will also be obligations to your family that must be met. Any relief from achieving a business-related goal or accomplishment will be felt.
Simply use caution when interacting with strangers. There will be a good sense of family. Plan your nutrition and daily schedule.
Love Focus: A lover's Suspicious nature can create havoc in your love life, so take heed.
Lucky Number: 3
Lucky Colour: Brown
DAILY HOROSCOPE FOR PISCES  | Feb 19 – Mar 20
Ganesha advises that you can get some information today through the media or other contact sources, making your job easier. Women, in particular, will be able to finish their work quickly and focus on personal obligations.
Concerns regarding the parents' health could exist. They require unique care. To achieve your goals, you might need to put in more effort. Anything harmful to you is harmful.
Keep the spirit high. Your method of working in the commercial world will be effective. People will value what you do. The crucial official meeting will prioritize your decision.
Success right now is becoming the appropriate yoga. Unexpectedly running into a close friend will make you happy.
Love Focus: Someone special may come to meet you and brighten up the romantic front.
Lucky Number: 22
Lucky Colour: Magenta
RELATED CTN NEWS:
Yearly Horoscope 2023: Check here for Money Astrological Predictions for all Sun Signs